Main photo: Delly Carr/Triathlon Australia

By Kent Gray/Triathlon.kiwi
Trent Thorpe has taken ownership of his own triathlon destiny and sees no reason why that can't include a decent nudge at a Paris Olympic Games start in the wake of his breakout Oceania Standard Distance Championship performance.
The Cambridge-based Aucklander snared 5th in Port Douglas to finish as the second Kiwi male, a place behind Dylan McCullough who also earned the bronze medal in the concurrently staged U23 race on Saturday.

By his own admission, Thorpe's summer Down Under up until Port Douglas has been disappointing, 19th and 9th placings at Oceania Cups in Wanaka and Taupo respectively followed by 17th at the Oceania Sprint Championship in Tasmanian and then 30th at World Cup New Plymouth.
But his race in Far North Queensland, highlighted by a 30:38 10km run split that included a 10 second penalty for a transition transgression, showed what the 27-year-old is capable of. It was the 6th fastest run and compared well with McCullough's 30:27 when the penalty is taken into consideration.
After a brief stint under the tutelage of former Olympian Ryan Sissons, Thorpe has decided to look after his own program with oversight from the Tri NZ high-performance team. The initial results are encouraging.

"I was in a pretty dark place with the results I had recently, I had to change something and I did and I think that was a good thing for me and I managed to pull together a good result," Thorpe told Triathlon.kiwi in Port Douglas.
"I've kind of taken control of my own program the last 10 weeks and did things I needed to do and I think it paid off."

Thorpe's World Triathlon Ranking of 156th currently rates him sixth among the Kiwi males and makes it tricky to secure points-rich World Triathlon Championship Series (WTCS) starts. That means his Paris ambitions rest on top performances at his upcoming races – European Cups in Kitzbühel, Austria (June 17) and Holten, The Netherlands (June 30) and hopefully a World Cup start in Tiszaujvaros, Hungary (July 8-9) among them – to try and secure WTCS starts.
For the record, he's fifth Kiwi in the most recent Olympic Qualification Ranking behind runaway leader Hayden Wilde (2nd in the world on 4530.86 points), Tayler Reid (64th on 931.43), Dylan McCullough (73rd on 698.93) and Janus Staufenberg (93rd on 493.98).

Thorpe is 122nd with 267.10 points so has a lot of ground to make up but hopes to make inroads in his upcoming European and Asian campaigns.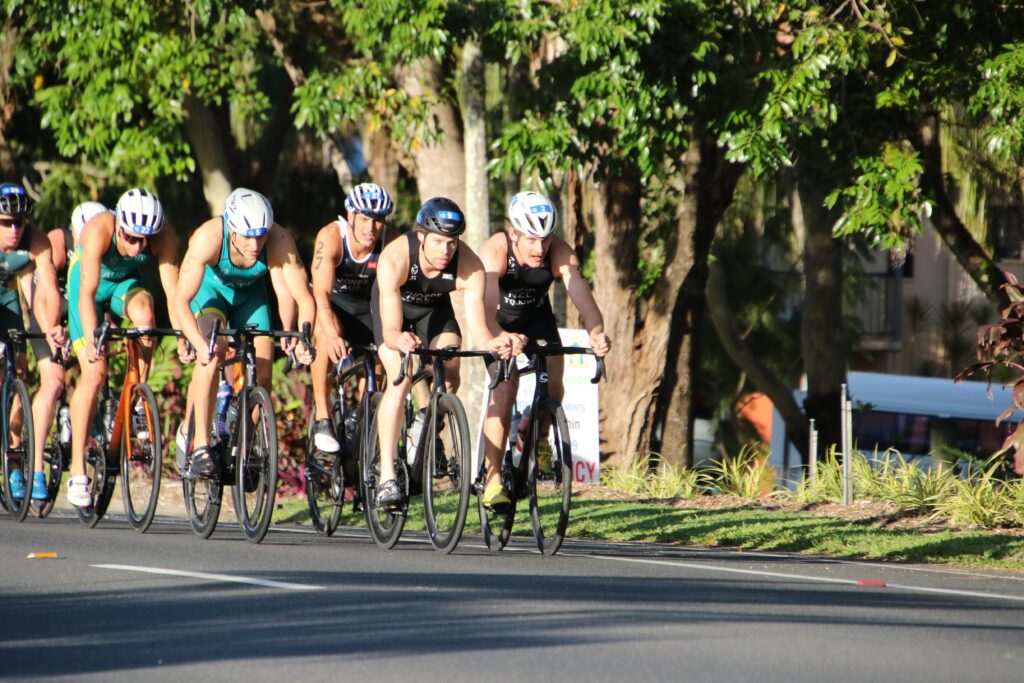 "The end goal is to rack up as much points as I can and hopefully fight for an Olympic spot later in the year when I get enough points to start at WTCS races," Thorpe continued.

"This has given me a massive boost of confidence, especially in the run."

Thorpe, a noted swimmer, was good in the surf off Four Mile Beach on Saturday too.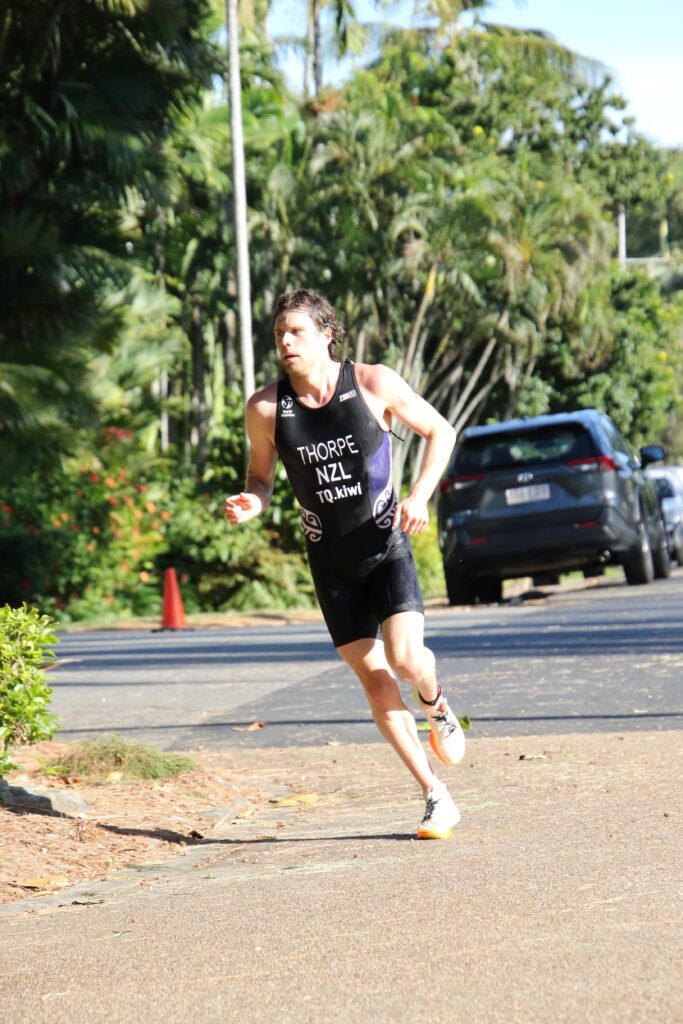 "Yeah, I had a pretty relaxed swim, pretty comfortable in the pack there. Apparently, I was bumping into people a bit too much but that was just unintentional.
"I just sat in a good position on the bike and just tried to save my legs as much as I could. I knew it was a long run so I definitely built the run throughout and yeah, my last two laps, I think, were pretty quick, caught some guys, made up some places and yeah…
"I also got a penalty for my equipment, I took the 10-second penalty and lost three places but I managed to crawl back and get those three places back."

The infringement was for leaving a gel he had intended to take on the run outside the box.

"I think this is number four or five [penalties] this season, which isn't actually a good record, but I'm still happy with my race overall."