Photos: Delly Carr / Triathlon Australia
By Kent Gray/Triathlon.kiwi in Port Douglas
Dylan McCullough is one of those athletes who prefer their results to do the talking and the story he's fleshed out this Down Under summer makes for increasingly compelling reading.
The Cambridge-based Aucklander was the best of the Kiwi males at the Oceania Standard Distance Championship in Port Douglas on Saturday, 4th overall and 3rd in the U23 race run concurrently with the elite men.

Aussie whippersnapper Bradley Course, who captured the Oceania Junior (U19) Championship in Taupo as recently as February, stole the show on a picture postcard day in Far North Queensland, winning in 1:41:31 from compatriots Oscar Dart and Luke Willian.

McCullough (1:42:03) led home a Kiwi trio thereafter, fascinatingly ahead of surprise package Trent Thorpe (1:42:17) in 5th and top seed Tayler Reid (1:42:23) in 6th while Saxon Morgan, the day after his 23rd birthday, celebrated with a confidence-boosting 8th in 1:42:39.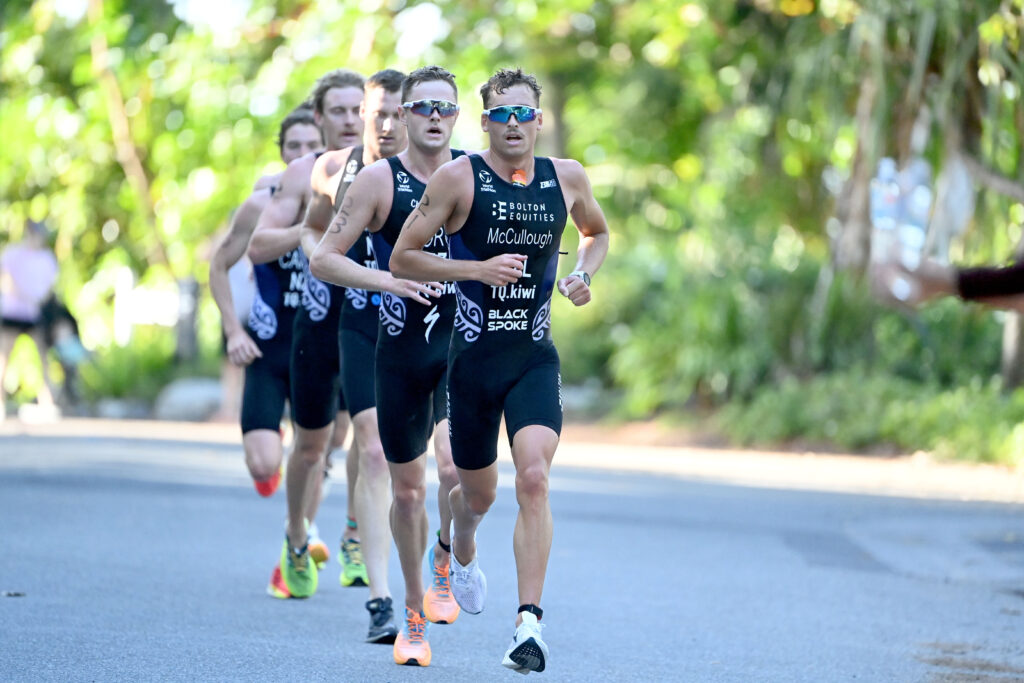 If Thorpe's result was a surprise, Reid's was a shock, the top seed disappointed with another flat race after finishing 31st to McCullough's 26th at World Triathlon Championship Series (WTCS) Yokohama a fortnight ago.

There is an awful lot to transpire before the world's best plunge into the Seine River beneath the famed Alexander II Bridge for next summer's Olympic triathlon. But to coin a cliché, you're only ever as good as your last result in this cut-throat business and currently, McCullough has the wood on his sometimes Cambridge flatmate Reid, psychologically if not on the more pertinent ranking list. That said, the 22-year-old is closing in on Reid in the world rankings too.
"Consistency is the main thing for me this year and it's a good sign obviously being the first Kiwi today," McCullough told Triathlon.kiwi.
"It's a long year ahead so we'll just see what happens but yeah, positive year so far."

Indeed. McCullough's 26th in Yokohama was a career best WTCS result and his first standard distance race at World Triathlon's top table to boot. Before that he just missed joining Kiwi No.1 and Paris lock Hayden Wilde, and Reid, on the podium at World Cup New Plymouth after claiming the Oceania U23 Sprint title in Tasmania, as well as being right in the mix at the earlier Oceania Cups in Wanaka and Taupo.
Remember too that McCullough edged Reid, 7th plays 8th, at last year's Commonwealth Games in Birmingham. It's all fodder for selection thought although both McCullough and Reid – among others – will be looking to take any such decision out of the panel's hands by snagging a pair of top 8s at WTCS level or by podiuming at the Paris test event in August, the one Kiwi max route to Paris that Wilde openly covets.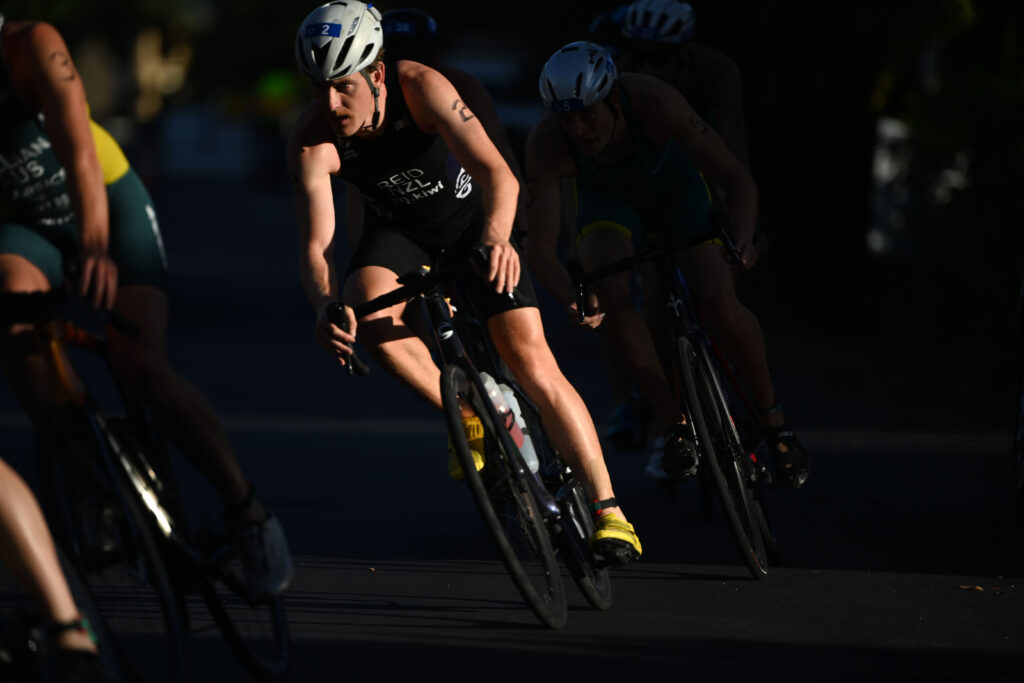 McCullough had little time to dwell on his race Saturday as a swag of the 19 Kiwis racing in Port Douglas relocated to Cairns, many of them off to Europe early Sunday. But he was clearly pleased with his days' work which started with a trademark swim that saw him exit the water onto Four Mile Beach 10 seconds clear.
"Overall a pretty solid race for me. I had a good swim and a gap out of the water so I ended up riding the first lap of the bike by myself, pushing some solid power but nothing too hard because you can't really ride 40k solo by yourself," McCullough said.
"Then I knew it was going to be a running race after that. There was Jake Birtwhistle in the second [cycle] pack so I was making sure we were still trying to keep the pace on in the bike to keep ahead of him. I dunno, not everyone was working on the bike, probably maybe half of us pulling big turns but I was trying to conserve a little bit as well – it's a 10k run in the heat – which I did.

McCullough's 10km split was a fifth-best-of-the-day 30:27. Course scorched around in 29:55 while Thorpe impressed with a 30:38, pacing his run nicely to overcome a 10-second penalty for a transition infringement. Reid ran 30:48 for reference.
"Overall a pretty solid run, ended up 4th overall and 3rd in the U23s so happy with that, especially after Yokohama two weeks ago, so yeah, no complaints," McCullough continued.
"Everyone took it out pretty hard in that first lap and I just wanted to pace myself and not get too carried away. Yeah, I didn't blow up so that was good."

So is this narrative McCullough is dominating of late. The best bit is the story is far from done with Reid, like McCullough, lining up at WTCS Montreal on June 24-25.

To coin another cliché, this story is 'to be continued…'