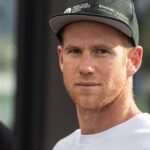 Dougal Allan
DA Endurance Ltd.
Dougal has a background in elite long distance triathlon and multisport but offers a coaching service specialising in competitors of all levels. His favourite coaching challenge is working on time efficient training for people with busy personal and professional schedules who wish to make maximum benefit from minimum training opportunities.
Ally Boggs
Ally Boggs Swim Clinic
A well established swim technique coach in the NZ Triathlon community, Ally communicates with passion and enthusiasm sharing her phenomenal knowledge and experience with all those who dare to believe. One-on-one swim, bike and run technique tuition focusing on efficiency, strength and ultimately speed, Ally also provides injury rehab and prevention skills and tips. Triathlon programs from sprint to Ironman distances. Visit www.allyboggs.com for more information.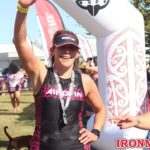 Annalie Brown
ABC Coaching
My goal is to help you achieve yours. Whatever triathlon distance you've set your sights on. Or any endurance event for that matter. The training journey is as important as the destination. Knowing how to get started, balancing life with training, and ensuring the body stays up for the challenge are key to making sure you get to the start of your event, and in the best shape to finish it. For more info visit www.abcoach.co.nz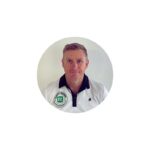 Paul Cadman
Elevate Coaching
Paul creates personalised, focused and effective plans that take the guesswork out of your training. I coach athletes of all abilities competing in various events from Ironman to Multi Sport. I understand that athletes have individual goals and lives and will provide you the support you need to prepare you to achieve your individual peak performance. I know when you have maximum fun you'll persist, master your goals and thrive. Knowing your 'Why' will help unlock your potential.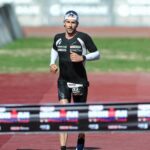 Simon Cochrane
Athletic Peak
COACH SIMON COCHRANE Simon's experience and well rounded background will have you prepared for which ever event you are training for. His approach is to get you to the start line in the best possible shape, having enjoyed the process along the way. Calculated, Structured and Fun.
Lucy Cotterill
Lucy Cotterill
My coaching focus is getting people into the sport. It's targeted towards beginner and intermediate level triathletes. I focus on building confidence across all three disciplines and motivate them to achieve their goals. I take the time to get to know and understand their lives, goals and how to achieve them. It's important to me that my athletes enjoy the sport they're participating in and never forget their why and see them recognise what they're capable of.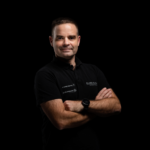 Cameron Lamont
Cameron Lamont
Cameron has been coaching for over 15 years, He is currently working as High Performance Manager and National coach for Swiss Triathlon as well as being Head Coach at the Wildcats Swiss Triathlon Team. He also is running is own coaching business www.cams-world.de. also on Instagram coach_camlam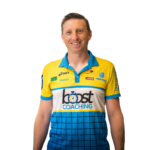 Andrew Mackay
Boost Coaching Ltd.
Boost Coaching will help you prepare for your next endurance event by providing accountability to a proven structure of effective training methods that are integrated into the time demands of daily life. Whether you race to beat your personal best or to win your age group, Boost provides training programs customized for your goals, ability and training time.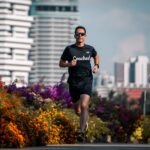 Ben Pulham
Coached
Ben Pulham is the founder of Coached, a personalised training programme that helps you optimise, track and enjoy your training. A former elite triathlete who has represented New Zealand at Triathlon World Championships, World Cups, and the Olympic Trials, Ben is a sought-after endurance coach who has worked with thousands of athletes and many global brands, including Under Armour, Nike, P&G, Apple, Standard Chartered, Facebook, Cisco, and BMW.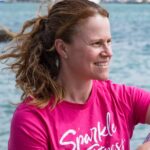 Sierra Ryland
Sparkle Fitness NZ Ltd
I create running and triathlon programmes for women. My aim is to help women training effectively without leaking. I empower my clients to work with their bodies! ​ My plans include options to train with your menstrual cycle and options to tailor plans to your individual needs. ​ I also offer group classes and 1-1 strength and conditioning sessions at my Karori Studio. ​ Whether you are starting out or aiming for a marathon or Ironman, I have an option for you.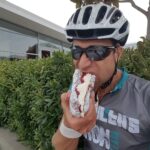 Gerard Smith
Mr Smiths Coaching
Coaching is about far more than just a training plan. To me coaching is about providing the environment and support you need to reach your goals. For some this is the accountability of regular checkups by the coach, for others it is helping to make sure training is executed appropriately, and for others it may be that support is only needed occasionally to prepare for events or when things aren't going to plan. That's why I provide different coaching options, so we can make it work for you.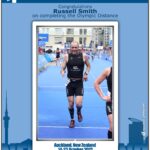 Russell Smith
Go Beyond Limits
Russell has been involved in triathlons since 1986 and coaching for close to 20 years. He has a huge amount of experience across all triathlon distances, having racing in the Hawaiian Ironman twice and won a World Champ title in the Standard distance. Russell is also a Swim Smooth accredited swim coach and has been working with and coaching swimmers at Swim Smooth Hamilton since 2016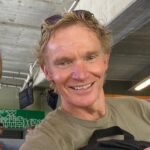 Walter Thorburn
Go2max Endurance Coaching
I am passionate about showing people the right pathway to success putting people closer to their goals every day while keeping the FUN-damentals in place for sustainable fitness. Keeping it enjoyable. I have coached and guided triathletes to New Zealand and world age group titles since 2001 as well as top 3 results in the Speights Coast to Coast along with NZs premier marathons as a full time professional coach.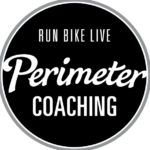 Chris Willett
Perimeter Coaching
Perimeter Coaching is the brainchild of Chris Willett on his ongoing quest to ensure that athlete education stands at the forefront of coaching practice! As a qualified teacher and 8 years at the chalk-face, his mind turned to helping other athletes reach their fitness goals. Starting in the gym setting as a personal trainer in NZ and London, England, it was his move to Canada that started his real passion for endurance sports!
Mike Wright
Foot Traffic Endurance Sport Coaching
Mike is a Tri NZ certified coach and member of the Hamilton Tri club. With 10+ years experience in triathlon he has managed to become highly competitive in all distances while balancing the demands of working full time and a young family. Mike enjoys helping athletes achieve their goals by developing plans based on the athlete's ability and time available. Excellent at analysing training and racing data and keeping the training interesting, challenging, rewarding, and achievable.