Photos: @janosmschmidt @worldtriathlon

By Kent Gray/Triathlon.kiwi
As long as Alex Yee keeps raising the bar, Hayden Wilde be like…cool, how high can we go?
The Kiwi No.1 has vowed to fight back after being beaten for a fifth successive time over the standard distance by his Great British rival, this time out kicked in the final 400m of World Triathlon Championship Series (WTCS) Cagliari.

Saturday's Italian silver to go with his Yokohama gold from a fortnight ago is nothing to be sniffed at and Wilde is still ahead of Yee in the WTCS rankings, 4th to Yee's 5th, behind new series leader Dorian Coninx of France.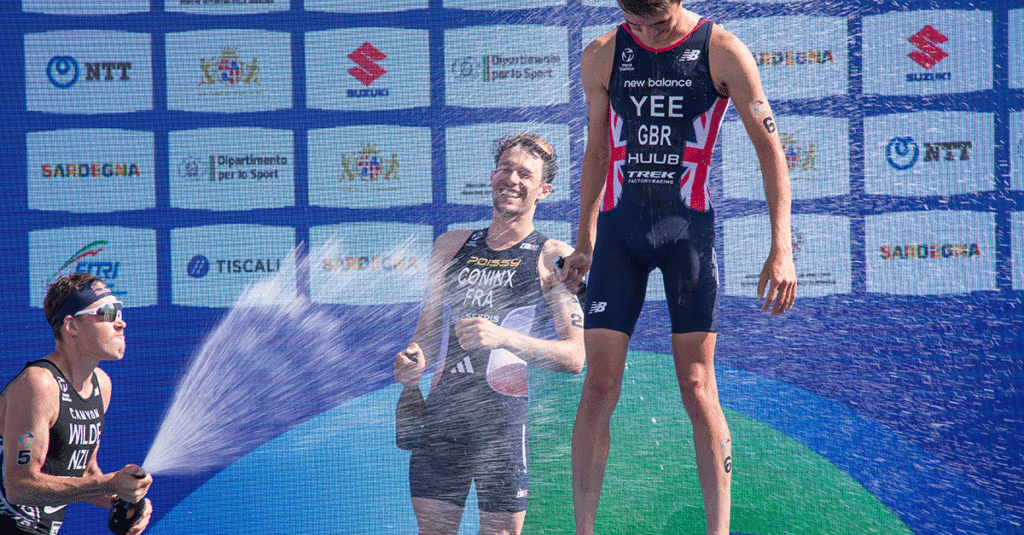 Yee stumbled at the start, falling to one knee and to the tail of the 55-strong pack. It's no problem though when you can run like the wind with the Brit producing an extraordinary 10km split of 28:30 – the fastest at WTCS level in years. It was almost a minute slicker (29.18) than his run time en route to victory in Cagliari 12 months ago and redrew the line in the sand that currently is just beyond Wilde. Not that the Kiwi is bemoaning his situation. Quite the opposite in fact.
"For the entertainment and triathlon is good to have guys at the front running together, not guys going solo, so I really like this, I just hope Vincent [Luis] will recover and be with us and the other French guys on the front", Wilde said.

Just quietly, Wilde ran 28:35 with Yee only unable to untack himself from the gritty Kiwi down the blue carpet. Another top swim also pleased Wilde who exited the water just 17sec down and with none other than Yee, who recovered from his horror start, on his tail.
"This is just the type of race that I love and I just love to be on the front pack on the swim. It's two times in a row now, so I can tick that box. And then this run… I just loved it," said Wilde.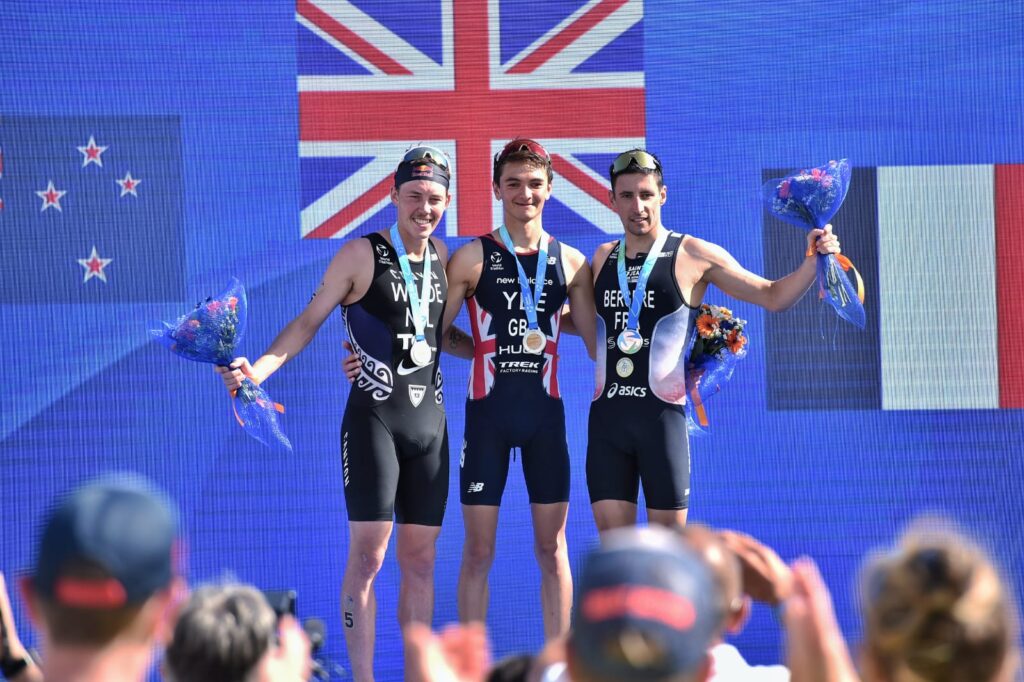 "There were a couple of times in which he tried to attack and I managed to stay with him but next time I'll try to win that battle for sure.
"I am stocked. I spent the winter in New Zealand so I didn't know how I would perform in the heat but it is lovely to be out here, to recover well after Yokohama."

Wilde now heads to his new European base in Andorra where he'll knuckle down for an anticipated rematch with Yee at WTCS Hamburg, an event that doubles as the World Triathlon Sprint & Relay Championships from July 13-16.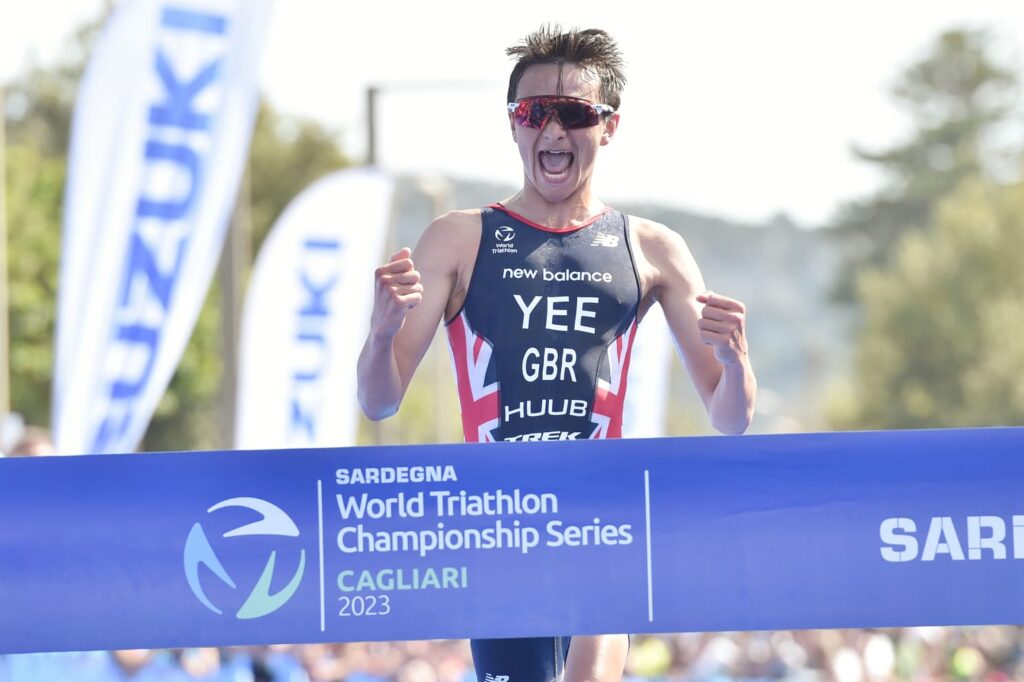 The next WTCS race – which Wilde is bypassing – is Montreal on June 24-25 where Nicole van der Kaay, Ainsley Thorpe, Dylan McCullough and Tayler Reid are among the Kiwis expected to start. Waitlisted are Janus Staufenberg, Kyle Smith, Saxon Morgan, Brea Roderick and Olivia Thornbury.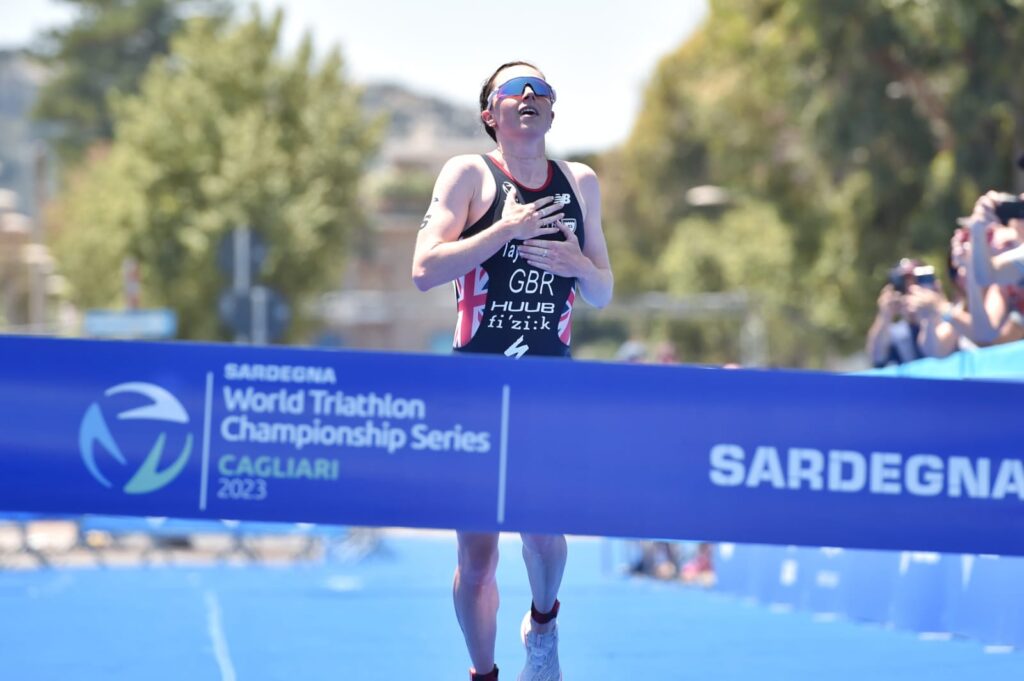 In the women's race, Georgia Taylor-Brown repeated in Cagliari like Yee to get her season back on track. Emma Lombardi (FRA) and Taylor Spivey (USA) rounded out the podium in a race sans any of the top Kiwi women who were racing at the Oceania Standard Distance Championship in Port Douglas.

MORE READING
Nicole van der Kaay is the undisputed Queen of Oceania tri. Next up? The world…
McCullough medals to push Paris claims at Oceania Standard Distance Championship
WTCS Cagliari – Men
WTCS – Men's Standings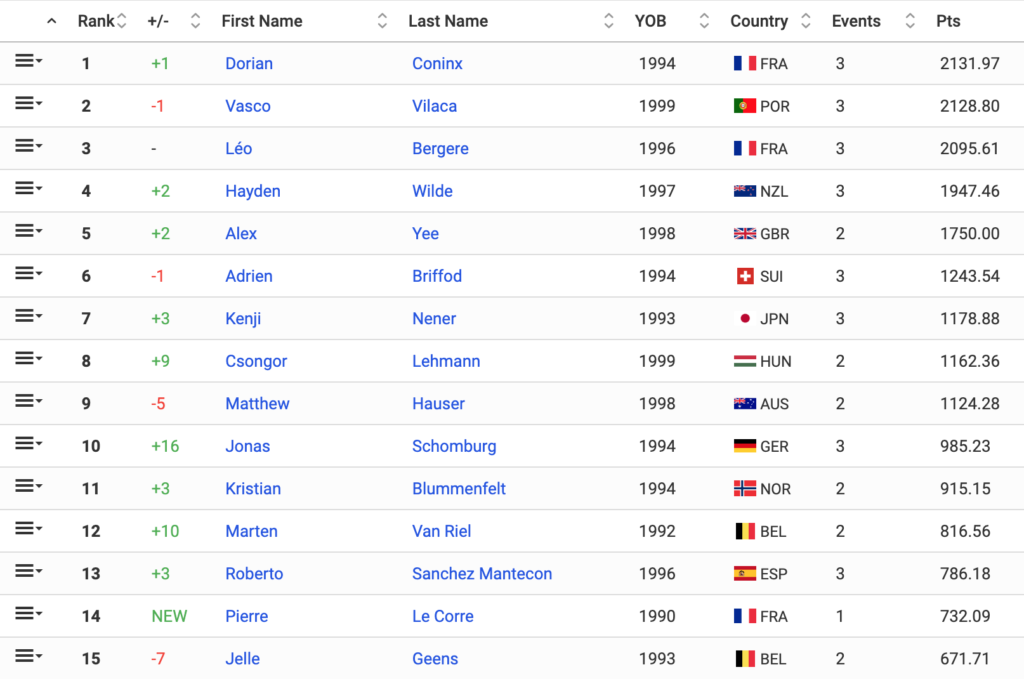 WTCS Cagliari – Women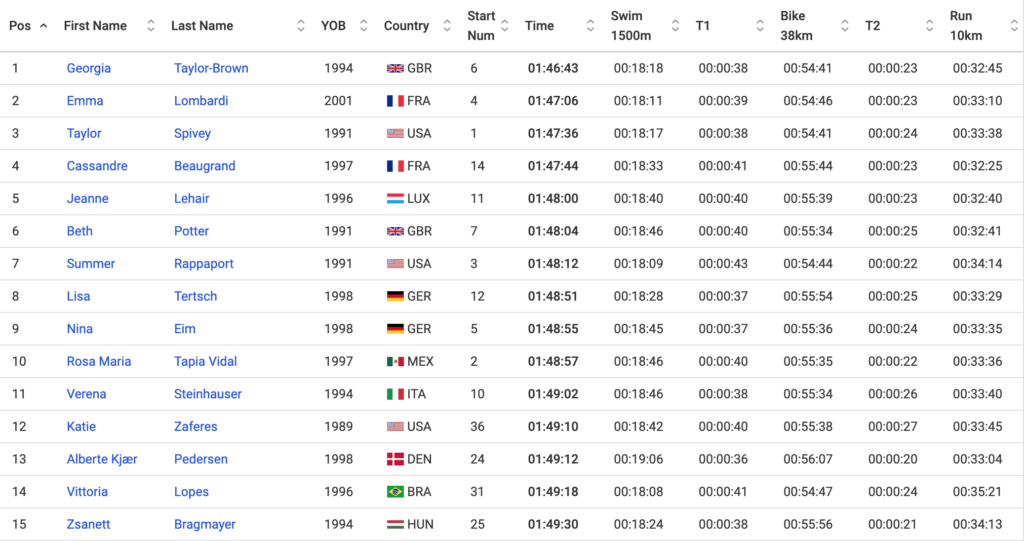 WTCS – Women's Standings