Images courtesy IRONMAN


By Kent Gray/Triathlon.kiwi
With one final year to tick off his remaining bucket list races, Sebastian Kienle was never going to sign out with a series of stock-standard races. But even the 38-year-old German agrees he's taking his year-long 'Discountinued' circumnavigation from the sublime to the ridiculous. 
Kiwi tri fans get the honour of sending the three-time world champion on his way to retirement at the picture postcard Integrity Homes Challenge Wanaka Half on Saturday and Nutri-Grain Ironman New Zealand in Taupo on March 4.
Thereafter, it gets hardcore with Kienle signing up for Norway's notorious Zalaris Norseman Xtreme Triathlon. The 3.8km swim, 180km cycle, 42km run test in August is considered the toughest tri on the planet, finishing with a 1600m climb up a beast they call Zombie Hill.
"Many sports have a mecca. Alpine skiing has Kitzbühel, and tennis has Wimbledon. For extreme triathlon, Zalaris Norseman is the mecca. I have to say that it was no easy decision, I definitely am a little scared of the race, I think even the best athletes in the world look at this and say, 'this is a little crazy'," Kienle said.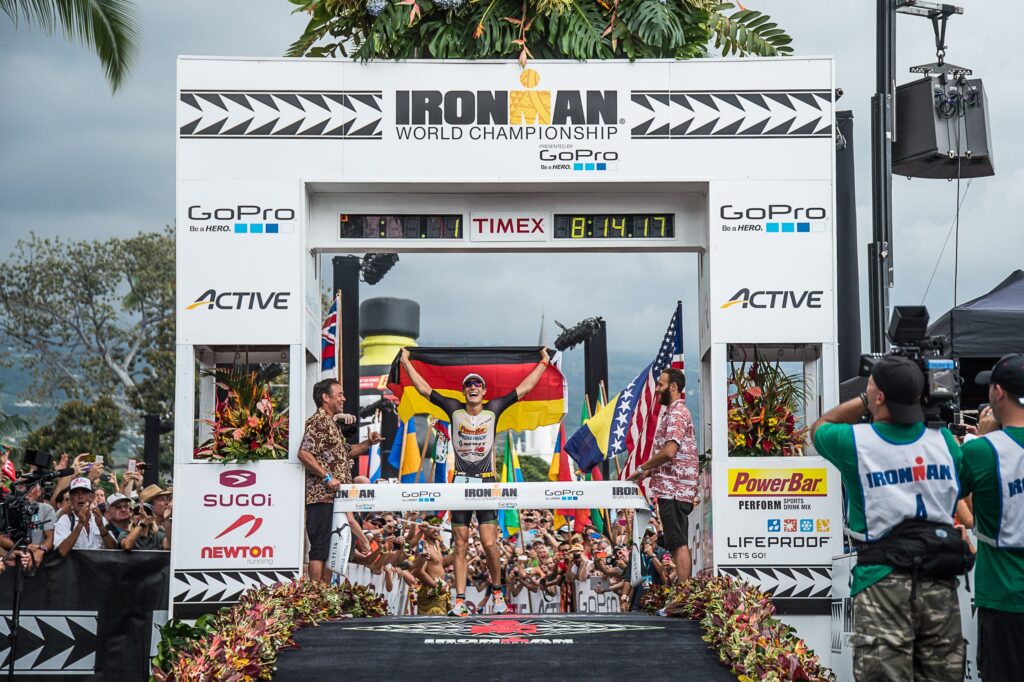 The 2014 Ironman world champion has been promised "a lesson in uphill running" by rising XTRI World star Jon Breivold at Norseman. In Wanaka, it will be Kiwis Mike Phillips, Jack Moody and Sam Osborne supplying the starch, along with 490m of vertical gain on the 90km bike course and 368m of climbs over the 21.1km off-piste run over two laps of the Glendhu mountain bike park. It's no Zombie Hill but it's no doddle either.
"Throughout my career I've done a lot of races but usually it was always on the same schedule. But every year in February I started to get itchy, you see the season starting but it is far away on the other side of the world. And every year I looked at all the great pictures from Wanaka and thought 'one year I'll break the mould and go there'," said Kienle.
"Well, the years flew by and now it is my last year in the sport and it's time to fulfil a couple of dreams I still have in the sport. Racing Challenge Wanaka is up on the top of this list!."
Rebecca Clarke, fresh from victory at the Tauranga Half on Jan. 21, is the women's favourite for Saturday. The Aucklander will feel right at home after basing herself in Wanaka for a huge pre-season training block but is sure to be pressed all the way by Dutchwoman Els Visser, a shipwreck survivor, qualified surgeon and Ironman champion. Watch also for Australian-based Dutchwoman Lotte Wilms and Aussies Grace Thek and Courtney Gilfillan.
In addition to the Wanaka Half, Saturday's schedule includes the Earshots Challenge Wanaka Cross Triathlon (1500m swim, 32km mountain bike, 10.5km trail run) and the Garth Barfoot Aquabike Mid Distance South Island Championship (3km swim, 120km bike).

Both are Suzuki New Zealand National Series events sanctioned by Tri NZ and carry qualification spots for World Triathlon's Age Group Multisport Championship to be held in Ibiza, Spain from April 29-May 7.