Images courtesy @sebastiankienle
By Kent Gray/Triathlon.kiwi
Sebastian Kienle calls it a "bucket list" race which neatly dovetails with the beginning of the end of his illustrious career. We call it an almighty coup for February's Integrity Homes Challenge Wānaka.
The 38-year-old German, a three-time world champion, was unveiled Monday as the headline act for the Challenge Wānaka Half on February 18. He's also set to line up in Ironman NZ in Taupo on March 4.
Noted for his cycling prowess, Kienle won the Ironman World Championship in 2014. In addition to topping a Kona podium featuring American silver medallist Ben Hoffman and famed German compatriot Jan Frodeno, Kienle also captured the 2012 and 2013 70.3 Ironman World Championships – the foundation of one of long-distance triathlon's most respected CVs.

Kienle will retire at the end of 2023 but not before a retirement tour of fabled races, covered in a 'My last year as a triathlete' documentary series, episode 1 of which has just dropped on Youtube. You can watch 'Discontinued' here:
Luckily for New Zealand, the German's global farewell will begin at the Ray White Wanaka-sponsored Challenge Wānaka Half, a race he's long coveted.
"Coming to visit and race in Wānaka is a dream come true and definitely one of my bucket list races," Kienle told Challenge-wanaka.com.
"Throughout my career I've done a lot of races but usually it was always on the same schedule. But every year in February I started to get itchy, you see the season starting but it is far away on the other side of the world. And every year I looked at all the great pictures from Wanaka and thought 'one year I'll break the mould and go there'," said Kienle.
"Well, the years flew by and now it is my last year in the sport and it's time to fulfil a couple of dreams I still have in the sport. Racing Challenge Wanaka is up on the top of this list."
Kienle's competition in the Pro field will come from two-time Challenge Wanaka Half silver medallist Matt Burton, recently third at IM Western Australia, and fellow Aussie Caleb Noble who finished second at Challenge St Pölten and third at Challenge Malta last year.
The Kiwi challenge will be headed by Sam Osbourne and Scott Harpham, the latter from Carterton in the Wairarapa who is set for his pro debut.
Aucklander Rebecca Clarke heads the women's field, fresh from a breakout 2022 which included 8th and 17th places at the PTO U.S. Open and Ironman World Championship in Kona respectively. Clarke spends part of her year training in Wanaka so will have local knowledge to take on Australian Grace Thek who had no less than five podiums in 2022, including a second at Challenge St Pölten. Fellow Aussie Courtney Gilifan and Kiwi Samantha Kingsford are also eyeing the podium.
Kienle's pedal power will be tested on Wanaka's picturesque course with the 90km bike featuring a vertical gain of over 490m. The hilly test is sandwiched between a 1.9km swim in Glendhu Bay and a 21.1km off-road run on the trails of the Bike Glendhu mountain bike park, complete with climbs 368m over the two-lap course.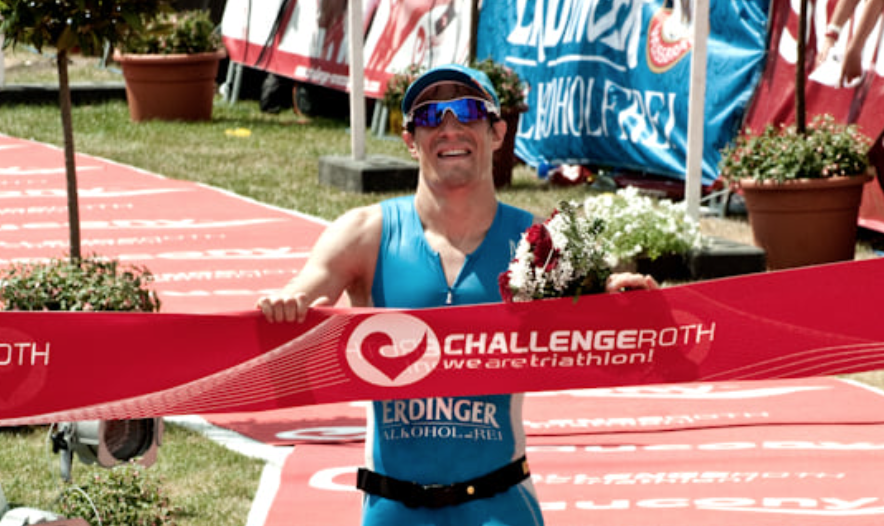 Renowned as the world's most scenic triathlon, Challenge Wanaka is set in New Zealand's spectacular Southern Alps on the edge of the Te Wahi Pounamu World Heritage Area and attracts close to 3,000 athletes across a range of events for all ages and abilities.
The two-day festival is set for a frantic start with an Oceania Cup sprint on the Friday evening featuring the best of New Zealand's Paris 2024 Olympic Games-focused triathletes.
In addition to the Wanaka Half, Saturday's schedule also includes the Earshots Challenge Wanaka Cross Triathlon (1500m swim, 32km mountain bike, 10.5km trail run) and the Garth Barfoot Aquabike Mid Distance South Island Championship (3km swim, 120km bike).

Both are Suzuki New Zealand National Series events sanctioned by Tri NZ and carry qualification spots for World Triathlon's Age Group Multisport Championship to be held in Ibiza, Spain from April 29-May 7.