Photo: Hamish Collie
By Kent Gray/Triathlon.kiwi in Taupō
There will be misty eyes for Cameron Brown's 25th consecutive and final Ironman New Zealand start as a pro and starry eyes on Sebastian Kienle as the 2014 world champion makes his much-anticipated Taupō debut. Check closely and you'll also notice the steely glare of Braden Currie trying his very best not to get caught up in all the emotion on Saturday.
Add Cantabrian Mike Phillips, the 2019 champion here, to those Currie will need to beat to successfully defend his title and secure his third Nutri-Grain Ironman New Zealand in six years. Know also that the Wanaka 36-year-old is a short-priced favourite to do just that and capture the iconic race's 39th edition.

It shapes as a special occasion all around, especially as PTO No.19 Currie has hosted Kienle at his home in Wanaka following the 38-year-old German's bronze medal performance at Challenge Wanaka last month.
"I'm very lucky to have got to hang out with Sebbie," said Currie, the 2017 and 2021 champion in Taupō.

"I think probably similar paths, he's got a young child and is a Dad and I know what it is like when you travel by yourself, spend lots of time just hanging out by yourself so definitely invited him around for a few BBQs, let the kids hassle him and make him feel like he is part of the family.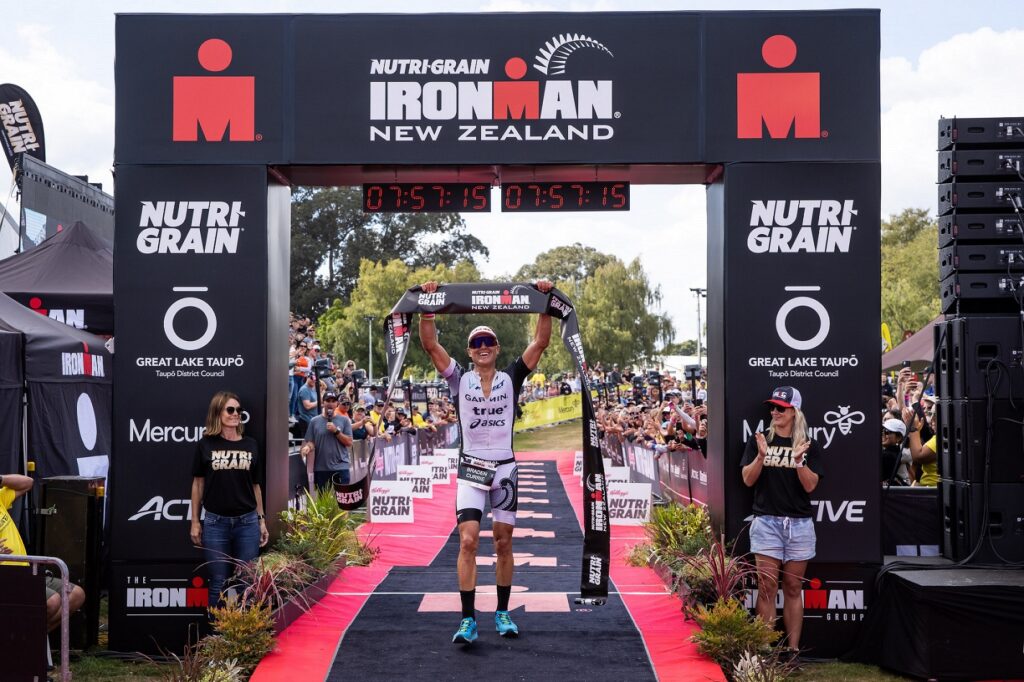 "It's been great and good to see him come out of his cage, spread his wings, get away from Germany and Europe and come race here in NZ and yeah, all hands down, I look forward to being on the start line with him and obviously with Brownie again for his last round. It's pretty special to be here for both of them.
"It's one of the better men's fields we've had in a while and it's going to be some pretty fast racing I would imagine, I think conditions are looking great so everyone is going to be going pretty hard."

A record-shattering victory at January's Tauranga Half shows the form Currie is in as he eyes qualification for the Vinfast Ironman Worlds in Nice in September where he'll hope to improve on his 3rd at the 2021 worlds in Utah and most definitely his virus-infused DNF at the 2022 edition in Kona. He was forced to scratch from Ironman 70.3 Tasmania after his son broke both arms in a mountain bike crash but it's been an otherwise stress-free build-up.
"It would actually mean quite a lot," Currie said when asked about his title defence.
"I think in the past I've probably taken it for granted in a way but I've put a lot of work into this summer and to race against the calibre of field that we've got and back here at Ironman NZ it would mean a lot to take away Ironman New Zealand again and be on that top step."
Despite all the hoo-hah around the 2023 edition, the beauty of IMNZ for Currie is familiarity.
"For me, it is just a home race so it does feel a lot more relaxed, it's a lot more simplistic travel-wise and just being here with the family and friends and stuff. The week, the buildup doesn't quite have the same pressure that probably some of the other races have and then racing in the NZ summer is always fantastic. It's good timing for us, being able to enjoy the summer, get some good miles in and turn up here and test the body."

Kienle is delighted to tick off another of his bucket list races but suspects either one of the bottom two steps of the podium is the best he can hope for after training with Currie post-Challenge Wabaka.
"Preparation has not been ideal since I've been a little bit sick before I left home and of course the travel and the time shift didn't really help. But this last week has been definitely quite good, I've been enjoying Wanaka quite a lot, New Zealand is absolutely awesome, I think it's a perfect country for our sport and I'm super stoked that I'm able to race Ironman  New Zealand," said Kienle, 6th at the Ironman worlds in Kona.

"It was definitely good to come here three weeks prior to the big race and I'm definitely feeling better every day. Obviously, I have goals for the race, a podium would be nice, I've trained a little bit with Braden and I think it's going to be very tough to beat him."

For Brown, the trip down memory lane is sure to be 226 gruelling kilometres filled with a hero's send-off.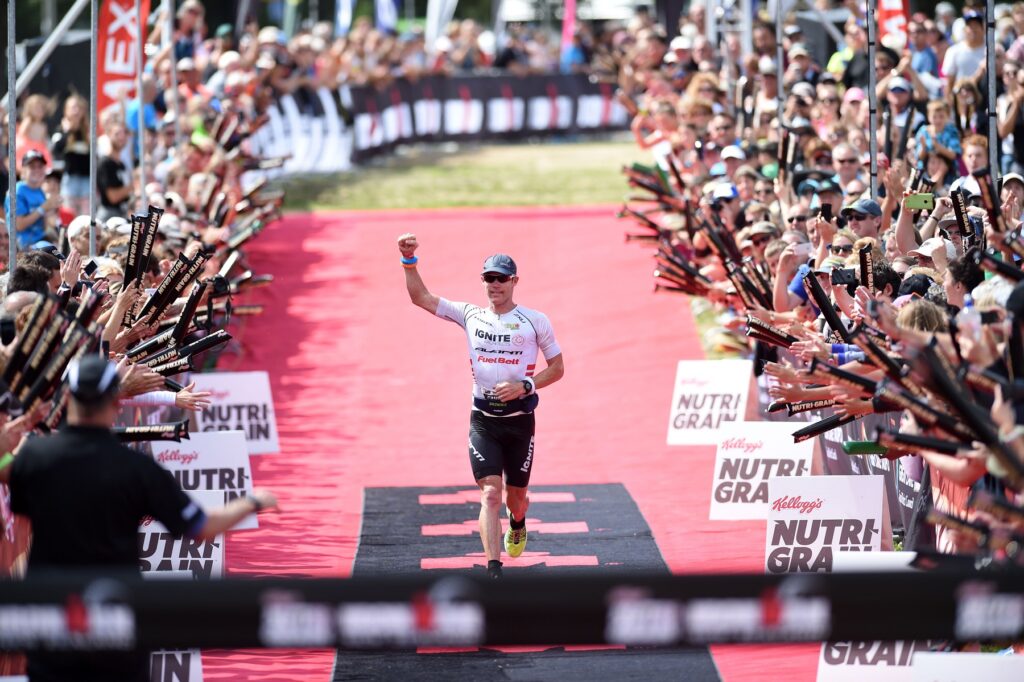 The 50-year-old made his IMNZ debut in 1997 and consecutively between 1999 and 2018, achieved 20 podium finishes including his record 12 titles – the most wins ever at a single Ironman event.
"It's a race that has been part of my life for so many years so it's very special to me and my family. My family and friends have always been there to support me, usually when I race overseas it's just me so having them watching me makes it that more special," Brown said.
"Winning is not realistic anymore, although I can say I would love to, but being 50 years of age brings so many challenges to the day. Trying to stay injury free has been tough over the last five years. I just want to put in a solid performance and have the race go as smoothly as possible if I can. If I can do that, I know I can still produce a solid time over the day.
"I'm pretty sure there will be plenty of emotions the whole day, I'll try and channel as much of it as I can into going hard but I'm sure the finish line will bring a few tears out. I'll be racing for my dad [Dave] who passed away in September last year and was one of my greatest supporters seeing me race all over the world."