Photos: Julie Maree Photography/juliemaree.nz
By Kent Gray/Triathlon.kiwi
Hannah Knighton is happy to have her "old self" back and can't wait for the summer's blue-riband races in Wanaka, Taupo and New Plymouth to truly test her rediscovered racing ability. After playing witness to a couple of challenging years, Knighton's NZL team peers no doubt share their friend's excitement, or at least they will until the next big race that is.
The Cambridge-based 22-year-old has back-ended 2022 in style, adding Tuesday's EVES Surfbreaker title to her Suzuki NZ Standard Distance Championship win at Tinman late last month and an eye-catching third behind Ashleigh Gentle and Amelia Watkinson at the Noosa standard distance triathlon earlier in November.

Like Tinman, Knighton made short work of Tuesday's sprint distance race on a picture postcard day in Mount Maunganui, leading Tauranga's Olivia Cummings across the line by an impressive 1min 27sec. Knighton stopped the clock in 1:01:43 for the 750m swim, 20km bike and 5km run with Taupo's Hannah Howell completing the podium in 1:04:03.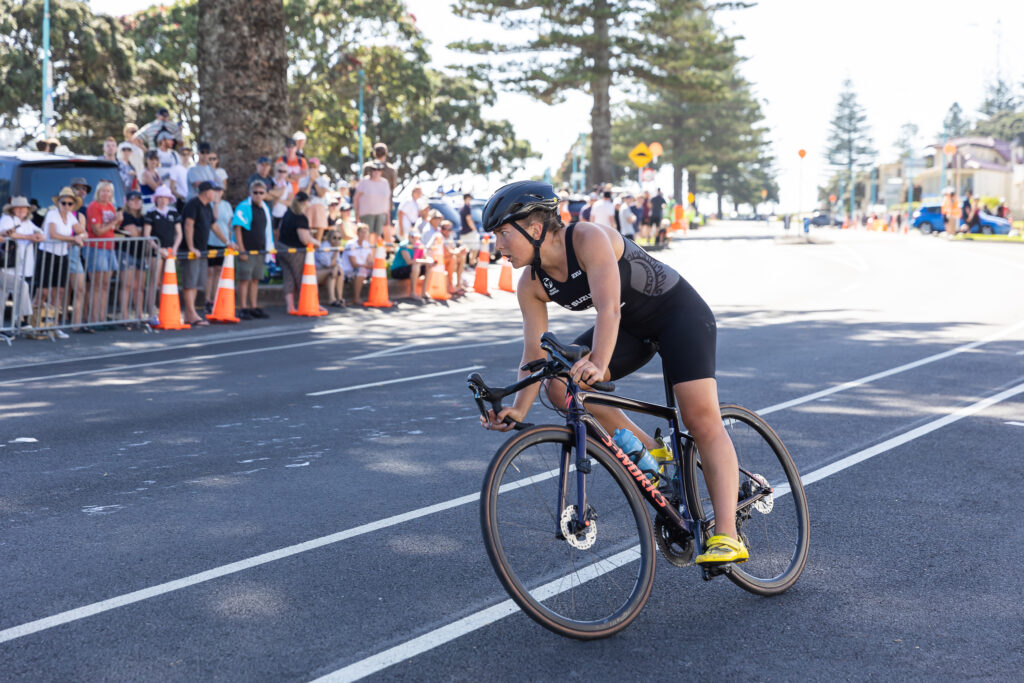 It was a perfect sign-off to 2022 and won't have gone unnoticed by the likes of Nicole van der Kaay, Ainsley Thorpe, Eva Goodisson and Olivia Thornbury ahead of Oceania Cup races in Wanaka and Taupo in February before New Plymouth's return to the World Cup circuit on March 26.
"Yeah, it's definitely a confidence boost heading into the Conti Cups, I feel like I'm finally my old self racing again," the Triathlon Tauranga club member told Triathlon.kiwi.
"I wasn't sure how race fit I was going into the race so I'm stoked to take the win and I'm really excited to test myself against the older girls like Eva, Ains and Nicole now.
"I'm also looking forward to more battles with Brea [Roderick] and the girls I raced today. My next race will be the Wanaka Conti Cup, followed by Taupo in February, so I will keep working hard towards that."
The Surfbreaker sprint was split into two Super League-Esque laps with the final 800m of the second run adding a last gasp, beach run curveball. Knighton opened up a small gap on the run out of the first swim and never looked back, making the final sandy kick less stressful.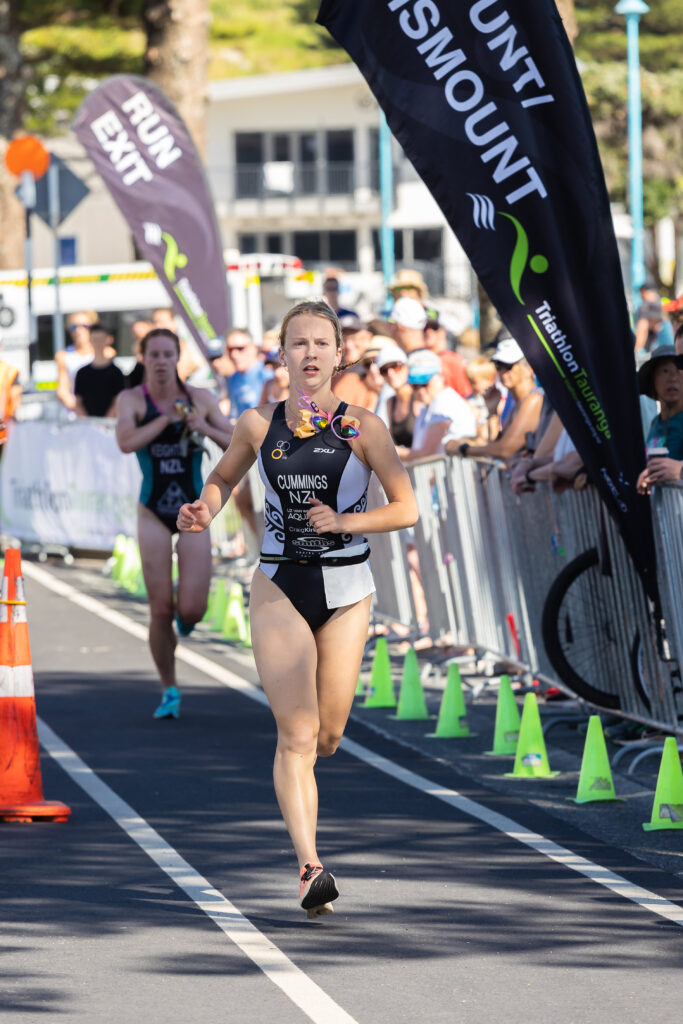 "I decided to go non-wetsuit for the first swim so I had a slightly faster transition and I pushed the first five minutes of the bike to try and consolidate the gap. I tried to stay on the power as Hannah, Sophie [Spencer], Madi [Keightley] and Olivia were all strong cyclists working together well.
"I tried to relax a bit on the first run because I remember the second swim being brutal the last time I raced here in 2019 .The other girls were still chasing hard on the second round, so I had to keep pushing the whole way."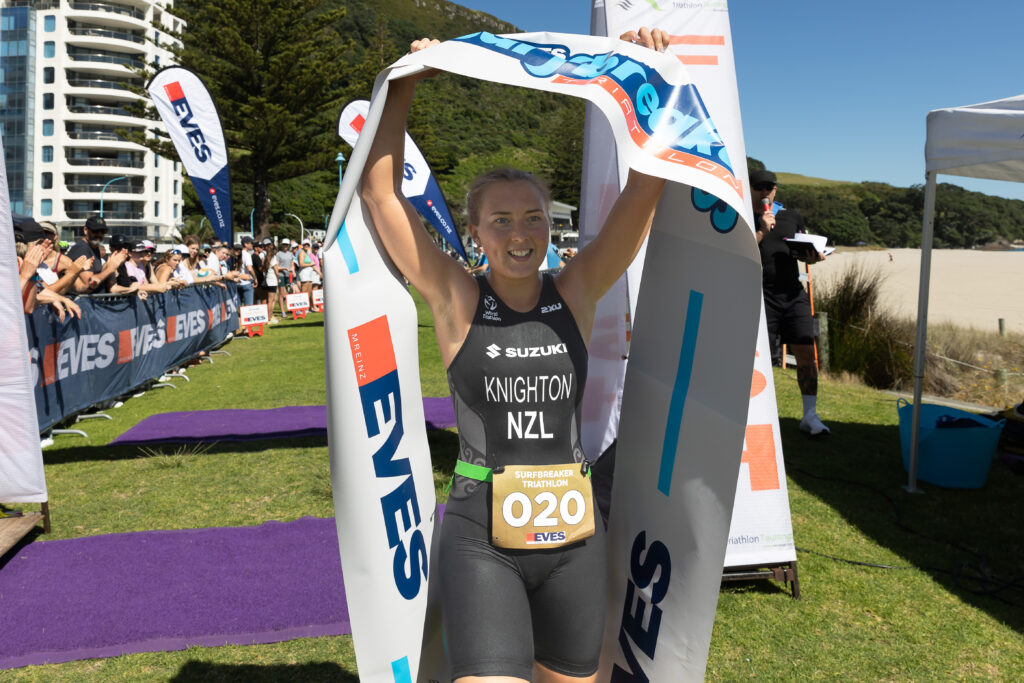 EVES Suefbreaker Triathlon – Elite Women