By Kent Gray/Triathlon.kiwi
A little trans-Tasman collaboration has Nicole van der Kaay fizzing to ensure Brit Georgia Taylor-Brown and Bermudian Flora Duffy don't totally hog the limelight in tonight's elite women's World Triathlon Championship Series (WTCS) decider in Abu Dhabi.
Like the men's title fight in the early hours of Sunday (12am NZT) which has come down to a shootout between Kiwi No.1 Hayden Wilde and Commonwealth Games champion Alex Yee (GBR), the women's race is set to be a winner takes all slugfest between GTB and Duffy – the latter chasing a record fourth world crown.
But van der Kaay and compatriot Ainsley Thorpe have found a little late-season form to give them confidence of a strong 2022 sign-off on Yas Island's new, slightly more technical and potentially faster course after racing was previously held on the Abu Dhabi's F1 circuit.
Since her career-best fifth placing at Super League Triathlon (SLT) Neom on October 29, van der Kaay has been training on Australia's Gold Coast with partner Tayler Reid who will race alongside Wilde on Sunday. It's been a tough blast training alongside the likes of Aussie former world U23 champion Charlotte McShane as part of the Triathlon Australia Queensland HP cohort.
"Gold coast was another amazing experience. Tayler and I were super lucky to be welcomed to train with Dan Atkins and his HPP squad," van der Kaay told Triathlon.kiwi.
"It was one hard and solid block, being pushed to the limit on every key session by Charlotte and a few others they recruited in for the final prep. Most of this year, I've been playing catch-up between races with a limited base, so it's really nice to walk away from a block satisfied ­ ­– and tired!"
Don't be surprised to see Van der Kaay feature in Abu Dhabi. She's making a lovely habit of leaving her best till late in the season.
Last year the Taupo 26-year-old waited till mid-September and World Triathlon Championship Series (WTCS) Hamburg to produce her standout performance of 2021, a runner-up finish to Germany's Laura Lindermann. This year, it took till the last weekend of October and the SLT race in Saudi Arabia.
All the travelling, compounded by an early season injury and a mid-season bout of Covid, made the Gold Coast block even more enjoyable.
"It was super nice to be closer to home. After a long season in Europe, it felt good to be on the familiar side of the world to help keep us fresh and motivated for our final push. We couldn't have done it without their kindness and generosity."
Thorpe, meanwhile, will be looking to kick-on from her confidence-boosting 6th place at World Cup Tongyeong in mid-October. The performance in South Korea came after a rare, injury-free build-up and better still, Thorpe felt she left a little in the run tank.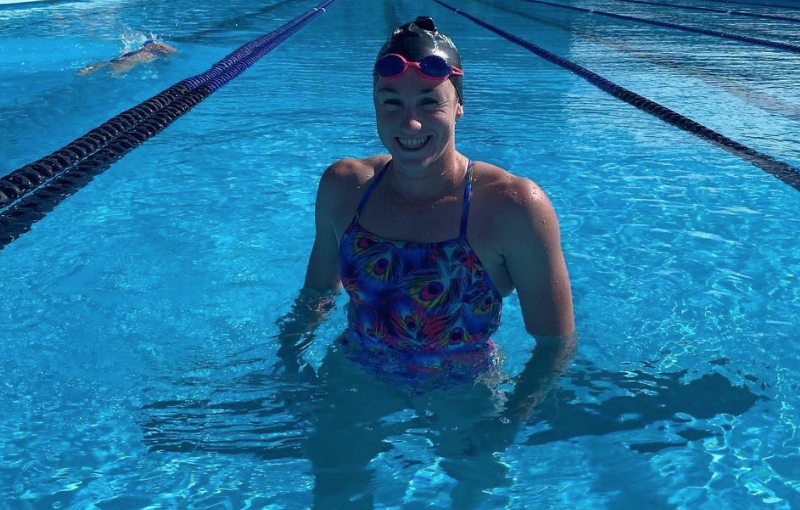 "After another month of consistent training and building, I'm excited to compete in my first grand final as an elite," Thorpe said.
"The goal is to have a good swim and be in the race. It's going to be a hot and fast one."
That, given what is on the line for series-leader Taylor-Brown and Duffy, looks assured.
The women's race is Live on Sky Sport 1 (Channel 051) from 9.50pm on Friday, Nov. 26 (check listings).