Photos courtesy World Triathlon.
By Kent Gray/Triathlon.kiwi
Place first or second in Abu Dhabi – or keep very close tabs on Alex Yee presuming they both finish off the podium – and world championship glory will be Hayden Wilde's.
That much became clear after Yee's bid to leapfrog the absent Kiwi atop the World Triathlon Championship Series (WTCS) standings hit a Bermuda speed bump overnight.
With Wilde by-passing the final two preliminary rounds in Cagliari and Bermuda, Yee had the chance to leap-frog the Kiwi atop the WTCS standings heading to the November 24-26 season finale in Abu Dhabi.
The 24-year-old Brit achieved the first part of his claw-back plan when he won Cagliari to go with earlier gold medal performances in Montreal and Yokohama, either side of a bike crash DNF in Leeds.
A podium in Bermuda would have taken him past Wilde but the Commonwealth Games champion could manage only fifth behind France's Vincent Luis, Spaniards Antonio Serrat Seoane and Roberto Sanchez Mantecon and fourth-placed Belgian Jelle Geens.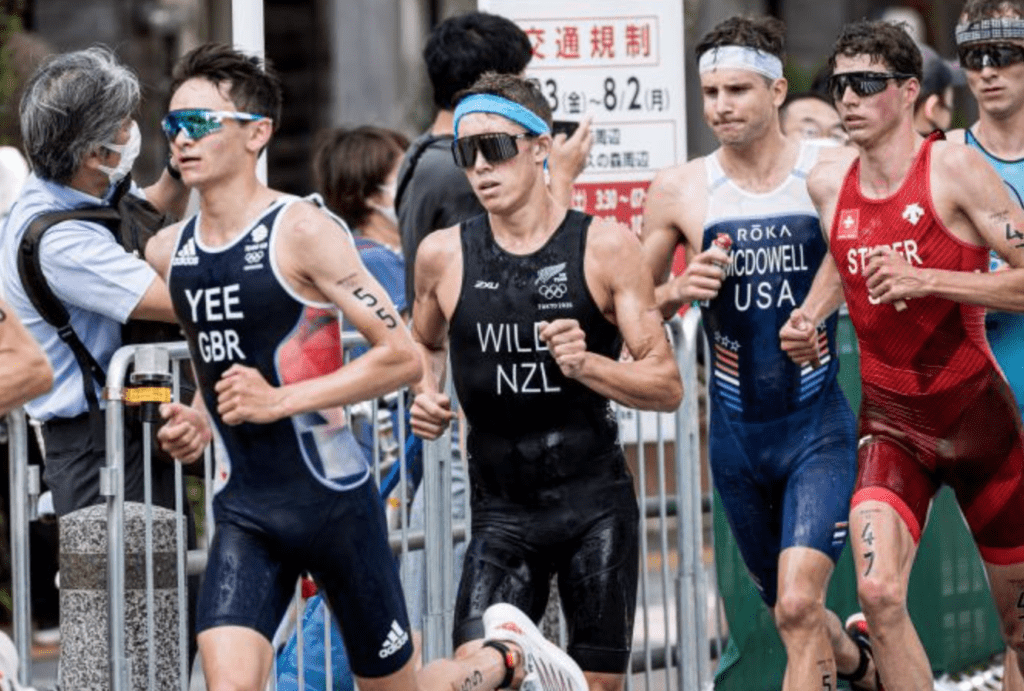 It means the fiercely friendly rivals will line up in Abu Dhabi for the WTCS Final with Wilde on 3850 points to Yee's 3732.
The advantage, in a nutshell, means that if Wilde wins or places second at the Nov. 26 elite men's race (midnight Nov.27 NZT), the world title will be his regardless of where Yee finishes. For Yee to become world champion, he'll need to beat Wilde at Yas Island and have at least one other athlete between them.
Leo Bergere, currently third in the standings, can win the overall title although would need to win in Abu Dhabi and for Wilde to finish sixth or lower and Yee fourth or lower.
With the full suite of Tokyo Olympic medallists racing – Kristian Blummenfelt, Yee and Wilde – plus Blummenfelt's Kona conquering Norwegian compatriot Gustav Iden, anything is possible in the UAE capital. But Wilde at least now knows exactly what is needed to be crowded world champion.
Wilde is currently in the midst of a 'Monk-mode" month of training in Abu Dhabi so will be fully acclimatised and fizzing for Yee's expected onslaught.
It comes after the Whakatane Falcon was crowned Super League Triathlon (SLT) for the first time in Saudi Arabia last weekend after rattling off a pair of WTCS gold medals in Hamburg and Leeds and second placings in Montreal and Yokohama,
Wilde will be joined in the elite men's field in Abu Dhabi by Tayler Reid while New Zealand will be represented in the elite women's race on Nov. 25 (10.06pm NZT) by Nicole van der Kaay and Ainsley Thorpe.
Three Kiwis – Dylan McCullough, Saxon Morgan and James Corbett – will race the U23 men's race, also on Nov. 25 (7.15pm NZT).
Luis claimed his first WTCS podium for exactly a year and his first gold since Hamburg over two years ago early Monday NZT. The 33-year-old's emotion was clear as he took the tape after running solo for the majority of a brave 10km run.
"Last year I thought I was done and then I got injured again, but still I'm surrounded by amazing people who believe in me, so I just had to believe in myself as the minimum I could do," an exhausted Luis told World Triathlon.
"The last lap, I was just remembering all the days I couldn't run."
"When You have Alex Yee and Kristian Blummenfelt behind you, you never know what might happen, and I had zero expectation for my run, so I'm just really happy for myself. I knew I had to be careful with the pace and make sure I had another bullet left for the last lap."
For the record, Blummenfelt was sixth and Iden ninth in Bermuda, just a week after the former won the 70.3 Ironman Worlds in Utah. Iden, meanwhile, withdrew before the half marathon, out of gas after his full Ironman course record heroics in Kona.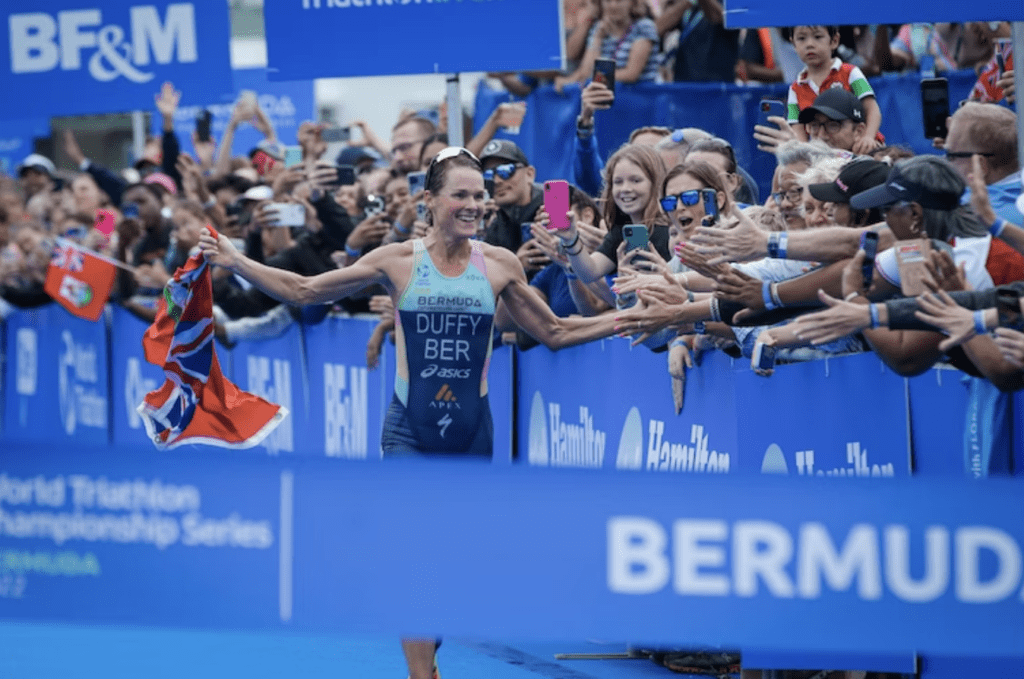 Tokyo Olympic champion and hometown heroine Flora Duffy won her second WTCS Bermuda gold, topping a women's podium also featuring Taylor Knibb (USA) and Beth Potter (GBR).
Victory in Abu Dhabi will now secure Duffy a record fourth world title.
"Today was incredible," said a beaming Flora Duffy afterwards. "I couldn't have asked for a better race. I was hoping to have a good day, the crowd was amazing, but racing at home as Olympic Champion I knew I needed a big performance.
"It was one of those days where everything lined up, I was just so thankful for Maya [Kingman/NED] on the bike who was so strong, and the crowd pulled me through on that 10km run. It was really difficult to keep my composure and then that last lap I was just able to soak it in and enjoy it."