Images courtesy @dr_hannah_wells

By Kent Gray/Triathlon.kiwi
Hannah Berry is doing her best to stay focused on the defence of her Ironman New Zealand title in March but it's hard not to get carried away in the moment or look forward to all the big races later in 2023.
The 31-year-old lines up in GWM Ironman 70.3 Melbourne on Sunday as one of the favourites for the St Kilda title alongside fellow Kiwi Amelia Watkinson, The Netherlands' Lotte Wilms, Czech Radka Kahlefeldt and Aussies Sarah Crowley and Ellie Salthouse.
Wilms edged Berry at Ironman 70.3 Sunshine Coast in September but the Tauranga Triathlon Club star's training has been trending nicely since that standout silver, a fifth successive podium in Mooloolaba. It has needed to given the depth of field for Sunday's race which will be streamed live via https://watch.outsideonline.com/live-tv
"It's a super strong field, probably the strongest I've raced in an Oceania race, at least before Covid, and so it is a good opportunity to race an incredibly strong field without having to go to the other side of the world," Berry (nee Wells) said.
"I'm feeling really good, I'm in the best shape I have been in all year after a consistent block of training at home in New Zealand, and so I am excited to test the current form out and see how I go against the quality field in Melbourne," said Wells.
"The first half of the year involved a lot of travel for me and I was only just building back to fitness, so it felt like a bit of a disrupted and tough start to the year to be honest, and it took me a long time to get back to some good training. During this last block of training at home I have just felt really settled and happy, and I have seen big shifts in my fitness as a result."
Beyond Melbourne, Berry has Ironman 70.3 Taupo on December 10 in her sights as well as the Tauranga Half on January 21, the showpiece of the Fulton Hogan Mt Festival of Multisport which takes the gun just a few 100 metres from Berry's home.
It's all training for Ironman New Zealand on March 4 where Berry's re-match with Rebecca Clarke, 17th at the Ironman World Championships in Kona last month, will be a key storyline.
After that, Berry's year is somewhat up in the air although the lure of Kona and the lucrative Professional Triathletes Organisation (PTO) racing will shape her destiny. She's currently ranked 61st in the PTO rankings, chiefly courtesy of silver on the Sunshine Coast, bronze at 70.3 Boulder and a 21st place at the inaugural PTO Canadian Open before that in July.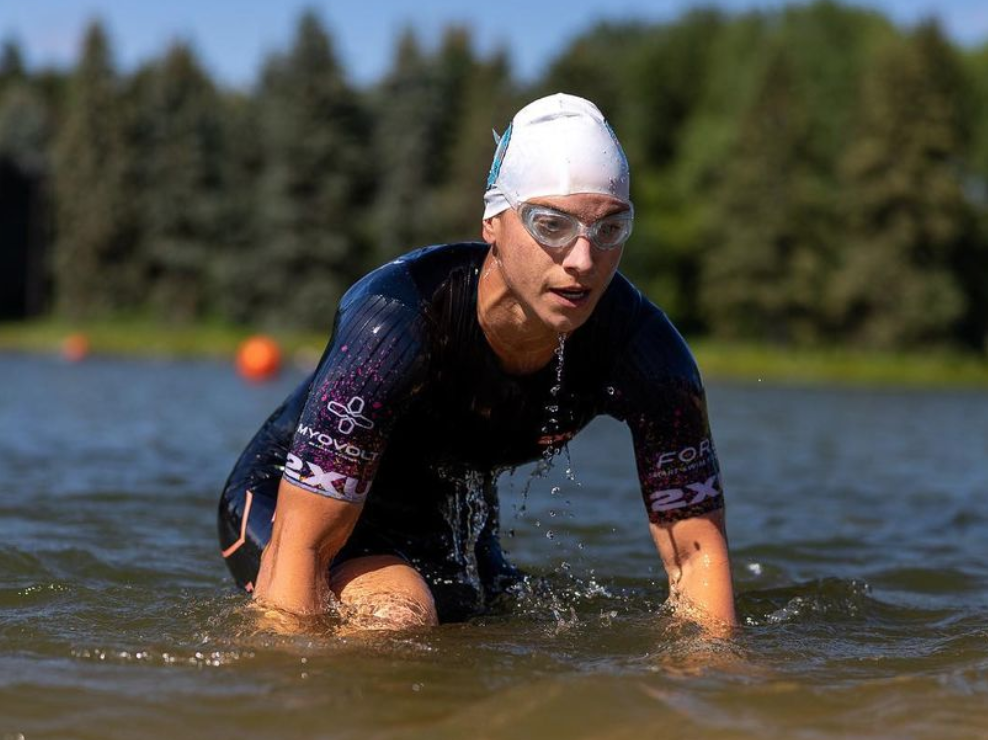 "At the moment, I'll probably be looking to follow those [PTO races] and it depends, I'd also quite like to qualify for Kona so it depends if I picked up that qualification at Ironman NZ or not. That will also determine what we do but all things going well I'll be looking to get to those PTO races before any Ironman [events].
"[The 100km format] makes the race a little bit faster and they just get all the good people going to them so that's why everyone wants to go. The prizemoney, everyone turns up, and they are building quite a bit of hype around them to know, a lot of people want to tune in and follow. They're trying to improve the broadcasting of the races all the time, they just seem like they are really trying to push the sport forward so I think as professionals we need to get behind that because we need to try and make this sport better for everyone. If you've got a company coming along and trying to do that we need to make sure that we're getting behind it.
"In the future they going to try to make the age-group races at those PTO races really popular as well. At the moment Ironman seem to getting all the age-group entries but hopefully the momentum will follow the PTO and they'll get more age-groupers wanting to do the races as well."