By Kent Gray/Triathlon.kiwi
It's been billed as Hayden Wilde versus defending champion Steve McKenna but could Sunday's GWM Ironman 70.3 Melbourne be more about Wilde versus the step up in distance?

The Kiwi short course No.1 has declared himself as ready as he can be for the 1.9km swim in Port Phillip Bay, 90km ride back and forth along Melbourne's famous Beach Road and the 21.1km run along the St Kilda and Elwood waterfront.

Wilde's goal is a qualification slot for the December 2024 Ironman 70.3 World Championships in his birthplace of Taupo. The 26-year-old couldn't have asked for a better prep which has included aero testing on his Canyon TT bike and a record-breaking victory on said steed in last Sunday's Garmin Noosa Triathlon over the standard distance.

The question mark is how he'll cope with the step up in distance. McKenna won Melbourne last year in 3:39:13 – significantly faster than the 3:52:39 Wilde posted to finish third at Taupo in 2019, his last 70.3 start. The context there though is the much slower Waikato road chip and the fact Wilde is a vastly superior athlete four years on.

He's also focused on Melbourne in training as his WTCS and Super League commitments wound down with an eye to getting to Taupo.
"Before I went to the Grand Final of Super League [in Neom, Saudi Arabia] I went to Dusseldorf, the famous indoor track, for two days and did a lot of aero testing and we found a lot of gains there, especially just for Melbourne," Wilde said.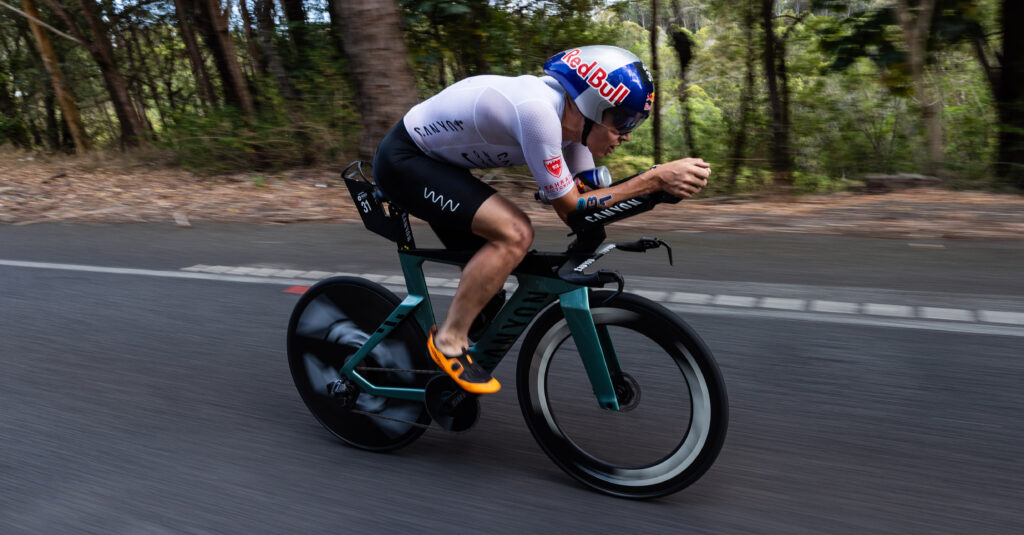 "So I'm really thankful I went there for two days a few weeks ago just to dial in the TT bike. And I'm super lucky living in Andorra, I get to ride with guys like [Welshman] Josh Tarling who is European [TT] champ and top three in the world championships, and [Aussie cyclist/triathlete] Cam Wurf.  We do a 'Tri nations' loop and man, you just hold on to the boys and just hope to God you don't fall off.

"I think I'll be pretty sweet until about the 60k mark and then we'll see how the legs go from there. And then just really keen to get on the run and post a fast half marathon. But yeah, looking forward to it and hopefully I can get that qualification slot."

McKenna, the top seed pictured below, won't make it easy. The 32-year-old has had another strong year of racing in Australia, with a win at Ironman Australia in May and second place finishes at the Cairns Airport Ironman Asia-Pacific Championship Cairns and Ironman 70.3 Geelong.
"The body is great, I've trained a little less into this race and fed off my Europe training to lower the volume and simply nail key sessions between more rest than usual," said McKenna.

"My body needed it, but also it has responded really well fitness wise. After a long year of base Ironman work this is probably what I needed for a great end to the season."
"Looking ahead to Sunday I expect each leg to be as hard as it ever has been with some strong Aussies and Wilde from New Zealand coming too, we will be full throttle from start to finish," he said.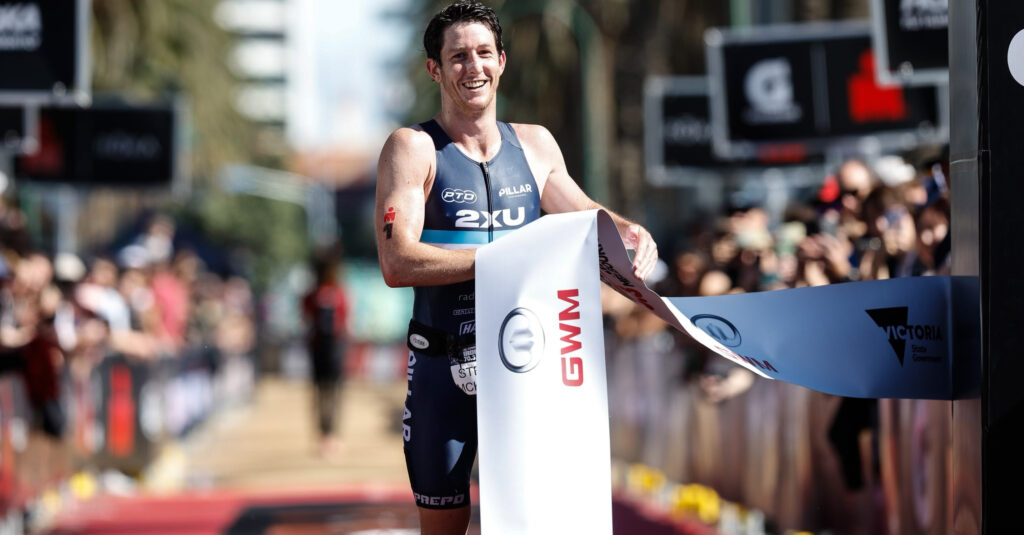 McKenna isn't the only competition of course. West Australian Nick Thompson has burst onto the scene in his debut season as a professional, culminating in victory at September's Qatar Airways IRONMAN 70.3 Sunshine Coast. Also set to line up in St Kilda is 2022 Garmin Noosa Triathlon champion Charlie Quin, former Ironman 70.3 race winner Nicholas Free and Ironman race winners Matt Burton and Nicholas Kastelein. Beyond Wilde, there will be a Kiwi lens shone on Xterra specialist Sam Osborne – 6th in Melbourne last year – Mike Tong, Jason Christie and Matt Kerr.

"I guess there's a little bit more risk heading into this one because I know that everyone on the start line is also looking for the qualification," Wilde said.

"You can sometimes turn up to some of the top races and a lot of the guys would already be qualified and they're just racing to be racing, but this one I know no one will have a qualification spot so everything is kind of up for grabs in Melbourne."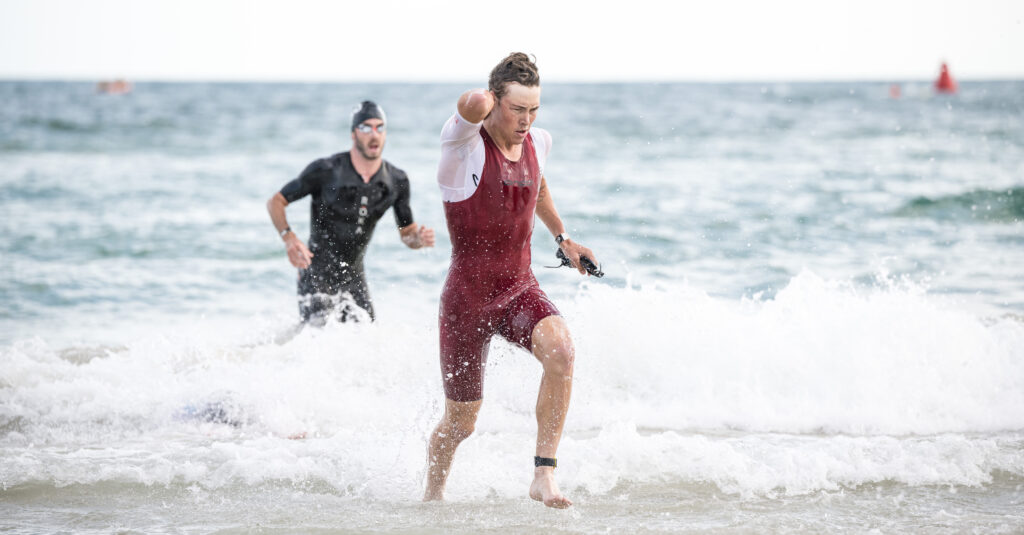 The 26-year-old is keen to lock in that spot at next year's IRONMAN 70.3 World Championship as soon as possible so he can focus on another strong Olympic Games result at Paris 2024.
"One of the main reasons for me competing in Melbourne is so I can get a qualification spot for Taupō. I was born in Taupō so it would be extremely rude not to be able to race in front of the place I was born, so I'd love to race," said Wilde.

"But obviously full focus on Paris, it's the main reason why I'm still racing so late into the year so I can kind of just tick that box and not have to worry about Taupō in December next year. So definitely the plan is to get that ticked off, get my feet up for a few weeks and then start really preparing for Paris, and then there's about a four-month block which is kind of perfect heading into Taupō so I can really get back on the time trial bike and really get into the best physical shape I can get into for a the World Champs at home."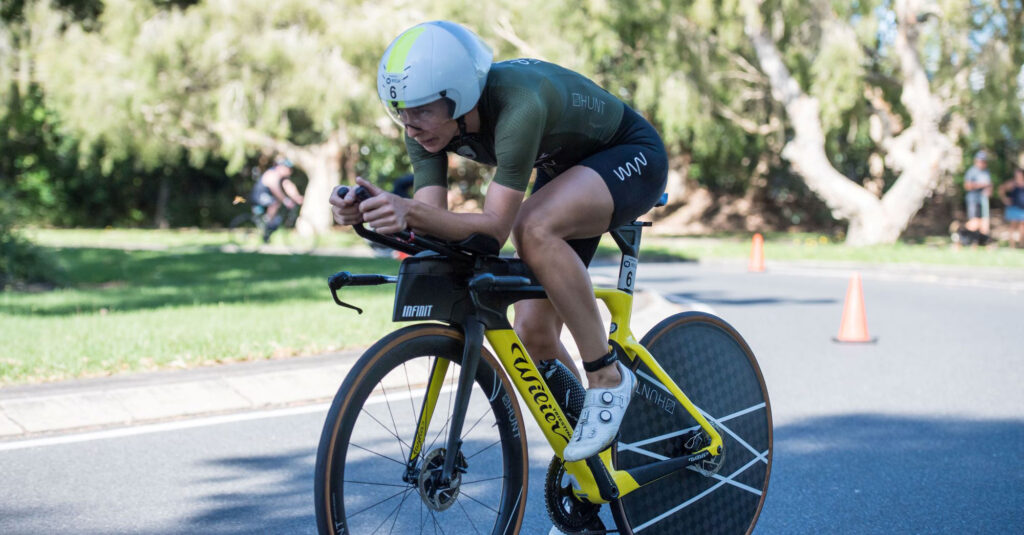 WATKINSON WOMEN'S FAVOURITE
Sunshine Coast based Kiwi Amelia Watkinson is the top women's seed after finishing runner-up to Ellie Salthouse – 4:03:18 plays 4:05:00 – last year. Watkinson is coming off a 13th place finish at Noosa last weekend, a result that spoke perhaps to the shorter standard distance and perhaps more to a recent bout of COVID-19.
"I'm looking forward to testing the body and really racing hard," Watkinson said. "Since picking up COVID last month I've been able to string together a short but strong block of training.
"Last year was a great atmosphere, it's exciting to race in a major city and be amongst the hustle, yet also have the bay as the backdrop, and second place always makes your fire burn a little brighter," she said.

"I think the dynamic will be different this year, the season timing has brought together a range of long and short course athletes with quite different tactics. I know the swim will be fast and the flatness of the bike course will mean less opportunities to get away, however two hours in the aero bars will play to our advantage. I'm looking forward to contesting a tight and exciting race."
One athlete out to challenge Watkinson is another international who now calls the Sunshine Coast home, Dutch athlete Lotte Wilms, third last year.
Wilms has had great success in recent years, with victories at the Qatar Airways Ironman 70.3 Sunshine Coast, 70.3 Geelong and most recently Ironman Austria.

"I expect some great racing from all the women," said Wilms.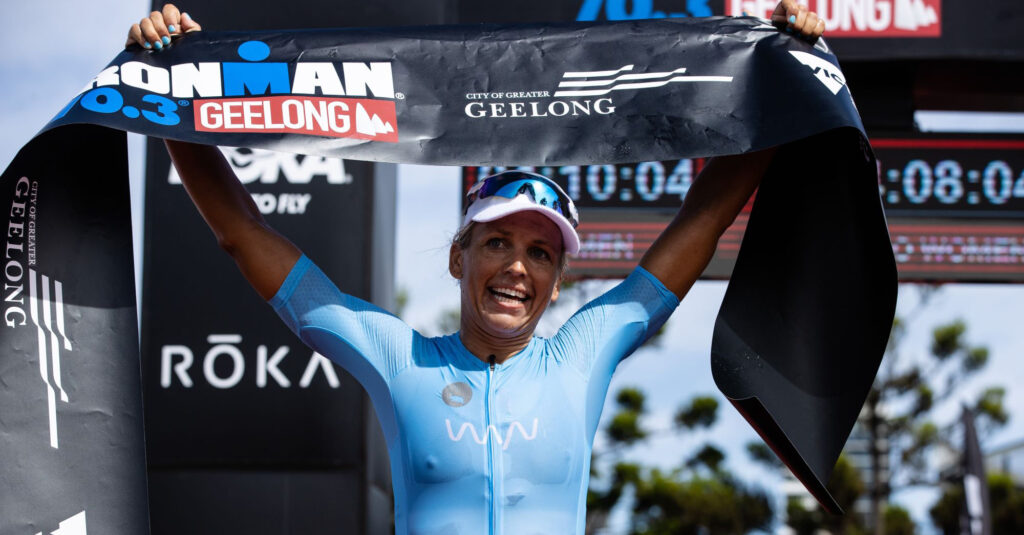 "It's the end of the season but I believe there is still enough fire in all the competitors to create a great race. It's always hard to know what to expect from the race because there is so much variation in the field, with long course and ITU athletes and new coming up talent but it is a four hour plus race so a lot can happen."
The Pro women's startlist also includes Wilde's Belgian partner Hanne De Vet and Kiwis Laura Armstrong, Samantha Kingsford and Deborah Fuller.
GWM IRONMAN 70.3 Melbourne – Professional Men's Start List=
1. Steven McKenna – Australia
2. Hayden Wilde – New Zealand
3. Charlie Quin – Australia
4. Nicholas Free – Australia
5. Nick Thompson – Australia
7. Mitch Kibby – Australia
8. Kieran Storch – Australia
9. Matt Burton – Australia
10. Sam Osborne – New Zealand
11. Damien McMahon – Australia
12. Mike Tong – New Zealand
14. Nicholas Kastelein – Australia
15. Nathaniel Lindsay – Australia
16. Jye Spriggs – Australia
17. Jason Christie – New Zealand
18. Levi Hauwert – Australia
19. Matthew Tonge – Australia
20. Harry Wiles – Australia
21. Matt Kerr – New Zealand
22. David Fawkes – Australia
23. Joe Begbie – Australia
24. Calvin Amos – Australia

Professional Women's Start List
31. Amelia Watkinson – New Zealand
32. Lotte Wilms – Netherlands
33. Hanne De Vet – Belgium
34. Natalie Van Coevorden – Australia
35. Aleisha Wesley – Australia
36. Sophie Perry – Australia
37. Chloe Hartnett – Australia
38. Emily Donker – Australia
39. Chloe Lane – Australia
40. Laura Armstrong – New Zealand
41. Meredith Hill – Australia
42. Renee Kiley – Australia
43. Melanie Daniels – Australia
44. Kate Gillespie-Jones – Australia
45. Samantha Kingsford – New Zealand
46. Deborah Fuller – New Zealand