By Kent Gray/Triathlon.kiwi
For Rebecca Clarke it is take two in Kailua-Kona, for Hannah Berry a debut Big Island dance two years in the making. Both Kiwis bring recent, confidence-boosting wins to the start line, divergent expectations but shared excitement and inevitable nerves too.

And the best bit? For the first time in the event's 40-plus year history, Sunday's (NZT) US$375,000 VinFast Ironman World Championship in Hawai`i will focus solely on the women from go in Kailua Bay to whoa along fabled Ali`i Drive.
The men had their moment in Nice last month with Ironman controversially splitting hosting rights of their centrepiece championship to ease the logistical pressure on the Hawaiian town, That means the cameras won't shift from the stellar field of 50+ pro women battling for glory at the sport's spiritual home.

"I think having an all-women's day championship will be great for all female athletes competing," said Clarke who is out to eclipse her 17th place on debut last year.

"It will be a fairer race for all females and really showcase how strong the pro women's field is, and coverage solely focused on women is really exciting."

Tauranga-based Berry concurs.
"I think this is great for us to have our own day. "It means we don't get lost amongst the men's race and can have a truly fair women's race [with no inadvertent drafting] on the day. And it will be nice for us to get full live stream coverage of our race too."

That stream coverage begins on www.ironman.com/live from 3:30am NZ time Sunday  with the start at 5:25am (6:25am Saturday in Hawai'i).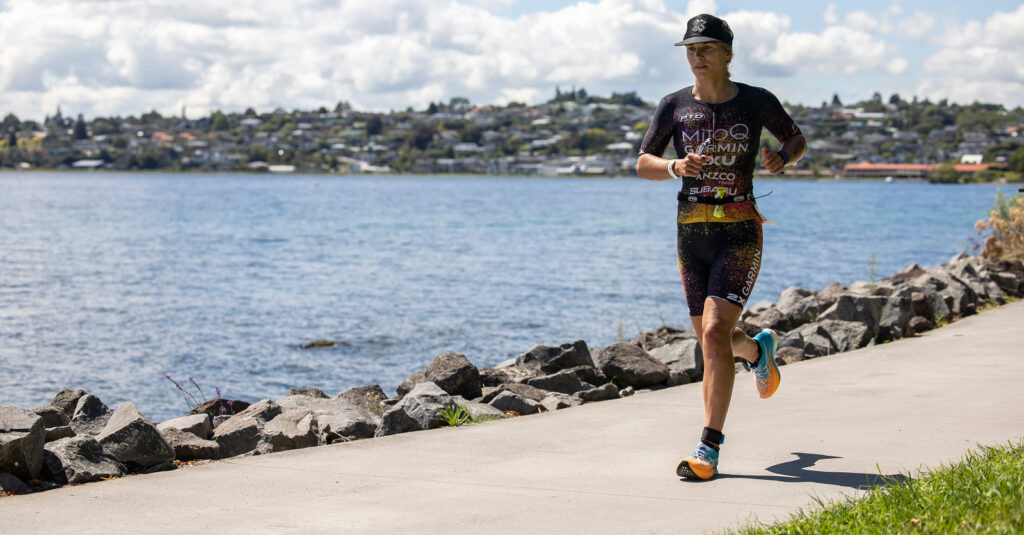 Berry qualified for the Ironman worlds in 2021 only for the pandemic and injuries to delay her debut until Sunday.

"I'm mostly feeling excited and grateful to be here, plus obviously a little nervous too, as always before a race," Berry said.

"It has been quite the road to get here with a few setbacks over the last couple of years, so just to be here feels like a big win for me.
"It feels so great. The field this year is seriously strong and deep with all the top women showing up fit and healthy, which makes it even better to be here and have the opportunity to race against all the incredible women in this sport." 
Berry won or podiumed at every event she raced for nearly two years up to September 2021 before niggly injuries stunted her progress and confidence.

A solid, injury-free training block and 19th on debut at the Ironman 70.3 World Championship in August bolstered her ebbing confidence but not half as much as winning at Ironman 70.3 Cozumel two weeks ago, her first race win since March 2021.
"The last couple of years had a lot of setbacks and for a while I honestly wasn't sure I was capable of winning a race again. It has taken a lot of work to not only get back to this level of physical fitness, but to find that belief in myself again," she said.
The stint in Mexico and the past few weeks in Kona have helped 33-year-old Berry prepare for Hawaii's famous heat and humidity.
So, what's the goal for your debut, Hannah?  

"I don't have a finish placing goal as such, the field this year is looking to be very deep and strong, and I think it will be close racing between places until the end and therefore it is hard to predict where I might stack up placing-wise.
"For me, a successful race will be one that reflects the training I have been doing recently, and we will be able to tell this from both the data and splits on the day. Things have been trending positively all year, so I am feeling good for some decent numbers on race day and possibly one of my best Ironman races yet."

Six weeks training in Cairns, coupled with Victory at last month's Qatar Airways Ironman 70.3 Sunshine Coast – her maiden Ironman half title – has 34-year-old Clarke in a good place approaching Sunday.

"I'm feeling excited, nervous of course, but also grateful to be lining up at the World Championship with the best women in the world feeling healthy, fit and ready to go," Clarke told Ironman Oceania. 
"I had a six-week block of training in Cairns which was great to be settled in one place and get a big volume of training done without disruptions. It was quite windy there which was good practice for Kona, had humidity and warm temperatures, not quite as hot as Kona, but meant I was able to push workouts without too much heat stress. I've arrived in Kona just under two weeks out to acclimate to the specific conditions here and have time to ride the whole bike course."

Clarke hopes to cash-in on her near dream debut 12 months ago, minus that five-minute stop-go penalty for drafting which still rankles to sometimes Wanaka-based Aucklander.
"I learnt a lot from last year, different athletes and likely different conditions means you can't predict how the race will unfold but knowing how to manage myself in the heat with hydration and pacing I think is an advantage. Small mistakes from last year's race means I can put in strategies to avoid these, for example losing a front bottle early," she said.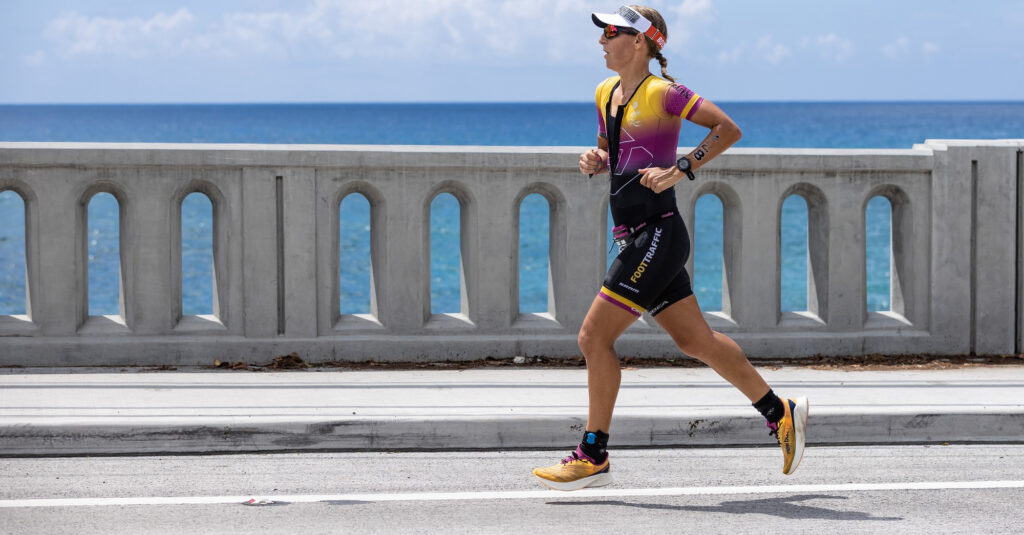 "I had a drafting penalty last year which affected my race so I will ensure, especially with the large field, that I don't ride into that zone when the group surges or slows. Last year there was always the concern of going too hard and risk blowing up so I'm more conscious and knowledgeable of where that line is and being strong towards the end of the run.
"A successful race this year would firstly have a strong performance across all three disciplines and making good race decisions. There are time targets to beat from last year, but conditions play a factor, so success isn't directly tied to a certain time. Results wise, improving on 17th place from last year is obviously a goal too, a top 15 I would be really happy with."