📷 @asiatrilive @marv.sportsphotog

By Kent Gray/Triathlon.kiwi
Amelia Watkinson and Mike Phillips have tagged silver medals to the tail end of successful seasons as husband-and-wife Josh Amberger and Ashleigh Gentle made it an Aussie double at the Ironman Asia Pacific 70.3 Championships in Malaysia on Saturday.

There were also Kiwi top 10s for Ben Hamilton, Jayden Kuijpers, Matt Kerr and rookie professional and Triathlon Quarterly columnist Heather Neill, 4th, 8th, 10th and 8th in the men's and women's pro fields respectively.
Sunshine Coast-based Watkinson was first out of the water in Langkawi before PTO No.1 Gentle powered home on the run – a 1:19:14 split for the 21.1km compared to the Kiwi's 1:25:18.
Gentle stopped the clock in 4:10:17 in the steamy conditions to win by nearly six minutes from Watkinson (4:16:05) with UAE-based Brit Lottie Lucas round out the podium.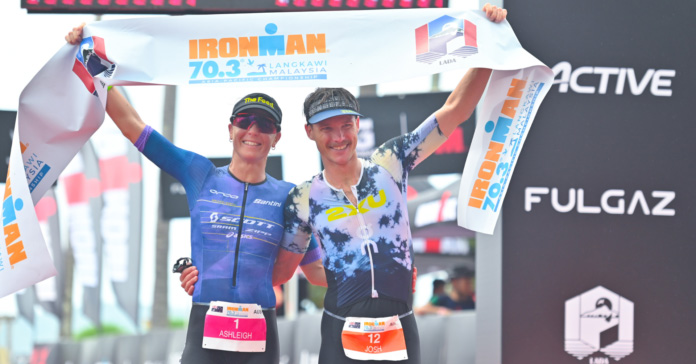 It was a third 2023 medal for Watkinson, the PTO No.18, to go with her Tauranga Half silver and Challenge Taiwan gold earlier this season and follows eye-catching 6th and 8th placings at the PTO Asian Open and Ironman 70.3 Worlds in Singapore and Lahti, Finland (pictured below) last month.

Phillips has enjoyed even more success this year, his Langkawi result a third half distance silver to go with gold at 70.3 Geelong in March – three weeks after his stunning Ironman NZ victory in Taupo.

The Cantabrian had consolation for DNFs at the PTO Asian Open and Ironman World Championships in Nice with his 3:52:23 effort to finish 1min 36s behind Amberger who made his move on the run.

"Good to finish the trip with a solid race," Phillips said on social media.

"A decent group exited the swim together. The bike course is tough and conditions were heating up. I pushed the pace where I could, along with some heavy lifting from @josh_amberger, we were down to 4 starting the run.

"I felt really comfortable midway through the run, but Josh came through with a strong back end to take the win."

Amberger retorted with admiration in the same post.

"Great racing with you @mikephillipsnz, you always bring an honest bare knuckle brawl 👊🏼."
Hamilton produced the fastest run in the men's race, his 1:16:31 split just a second shy of three minutes faster than Amberger.

Gentle's effort was put in sharp focus when she crossed the finish line 9th overall in a time just 17secs slower than Kuijpers (4:10:00) and faster than Kerr (4:15:55).

Neill was 8th of the nine-strong pro womens field in just her second pro start after turning professional ahead of Ironman 70.3 Sunshine Coast in early September.

The Taradasle vet's time of 4:59:06 was slower than her Mooloolaba (pictured below) effort of 4:44:56 but Neill seemed happier on social media.

"I had the BEST time racing here, and whilst it wasn't my best performance numbers-wise, that wasn't my goal for this race. I thoroughly enjoyed myself, soaked up the environment and a little too much sun and am content with 8th place in the Women's pro field for Asia-pacific championships," Phillips said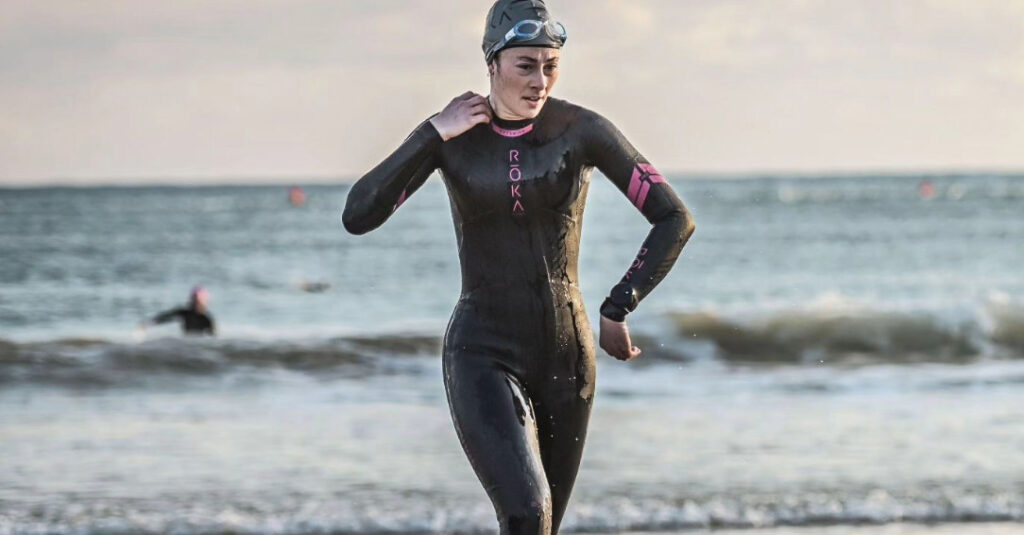 "Grateful to have met some inspiring and wonderful people and friends."

Neill writes about her shock foray into the pro scene in the next issue of Triathlon Quarterly, Tri NZ's in-house digital magazine out at the end of the month. You can read her latest TQ column here.