Photos: Ironman
By Kent Gray/Triathlon.kiwi
Hannah Berry couldn't have chosen a better time or place to produce her career-best Ironman performance.
The Tauranga 33-year-old finished an impressive 11th on debut at the 2023 VinFast Ironman World Championship on Sunday. Fellow Kiwi Rebecca Clarke was 20th, three places lower than her own debut effort 12 months ago but 20 minutes faster – highlighting a day of record-breaking speed at the Big Dance on the Big Island headlined by British winner Lucy Charles-Barclay.

Berry has endured a tough 24 months with the pandemic and then injuries delaying her bow in Kona by two editions. She more than made up for lost time with a strong swim, controlled bike and PB marathon split of 3:08:39 to finish the 226km test in 8:53:45.

Charles-Barclay won in 8:24:31 with Clarke home in 9:04:00.

"If you'd asked me six months ago if 11th place at the Ironman World Championship was possible, I would've said it would've been a very tough ask, but I have had a good few months of training and everything has gone really well and I'm just over the moon with 11th place and excited to see what's next," Berry said.
"The field here was really strong this year, people were saying it was probably the strongest female field they've had here in Kona so to come away with 11th on debut feels pretty amazing.

"I had a really strong day across all three and just had my best Ironman so can't complain."

Berry exited Kailua Bay after the 3.8km swim in 10th, leading out the chasing pack as they hit the 180km bike course.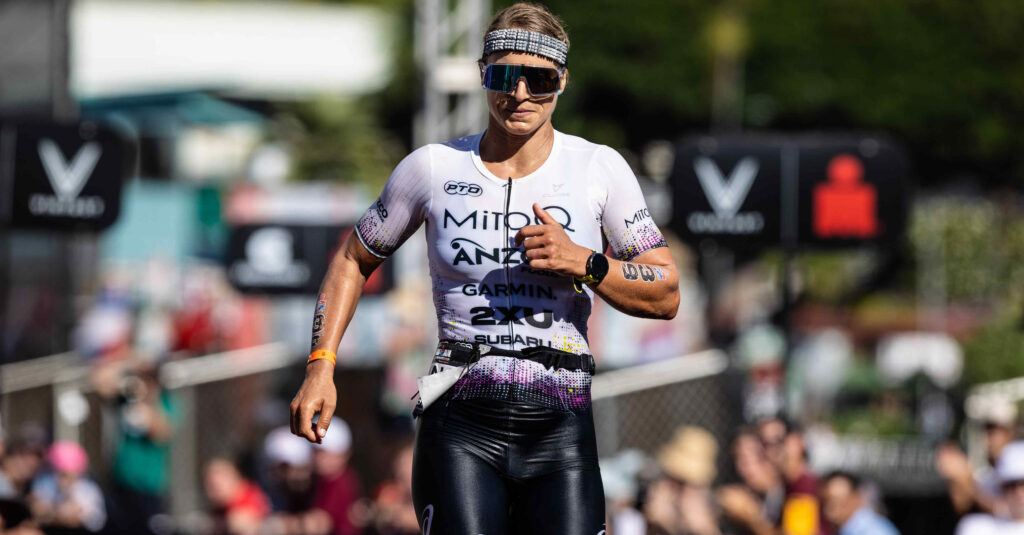 She quickly got into her rhythm, trading positions with those around her as they made their way through the Hawaiian island's famous lava fields.
Berry came off the bike in 12th position, 18 minutes off Charles-Barclay in the lead, quickly moving into 11th with a fast transition, a position she would hold throughout the 42.2km run.
"I was with the front pack at the start of the swim and then the effort was just a little bit too hard, so I dropped off. Came out of the water 10th on my own but that was good.

"And then out onto the bike was pretty consistent across the whole bike, paced myself at the start and then came off the bike in 11th, and then out onto the run, I swapped places with a few different people but managed to keep my position over the marathon, and ran my fastest marathon to finish in 11th place," said Berry.
"It was my first time racing here in Kona, it was pretty tough conditions out there, really hot and just overall a really fast pace and furious race. It was a big field, I've never raced in a field this big before and some of the girls I've only seen race on TV so it was pretty cool to be out there with such a strong field in amongst the all the best in the world."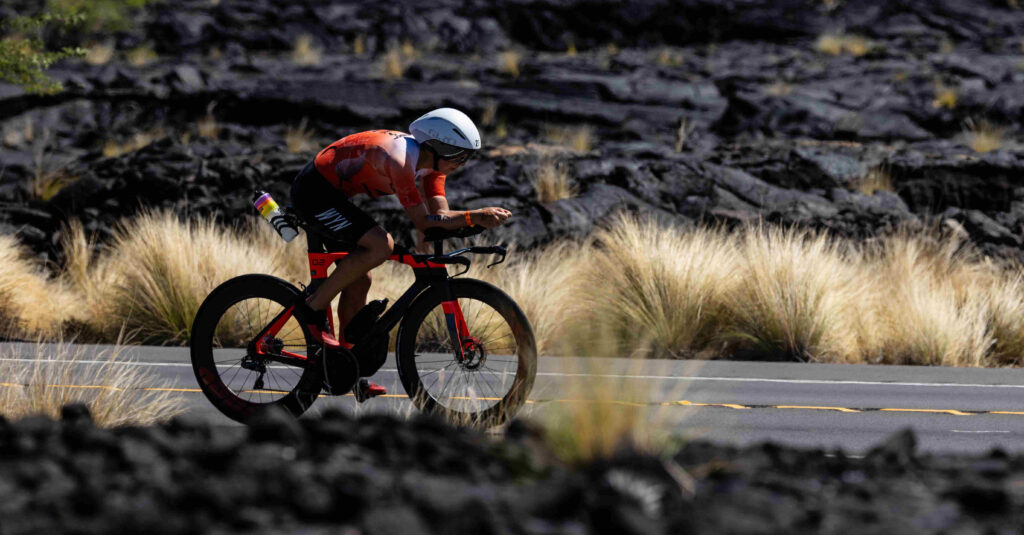 Clarke put in a trademark swim, out of the water 4th. The 34-year-old Aucklander sat in the top five for the opening 80kms of the bike and eventually hit T2 in 14th.
She ran a 3:13:08 to finish in the top 20.
"That's the fastest bike split [4:49:29] I've done, and I ran a good eight minutes faster than last year so it's a little bit disappointing that the place was lower, but my overall performance was better," Clarke said.

"It was just a stronger field this year and the women's level has just been raised up so much. I'm a little bit disappointed but it's been a big year, and I can't complain with 20th in the world."

Clarke admitted the conditions played a part.
"It was super hard in these conditions, I don't know if I was a little bit less heat adapted this year, I just found it super hot today but comparing my finish to last year, 17th to 20th, is only a few places off, I think my time would have been almost 20 minutes faster, so it just shows the level this year it was incredible."
2023 VinFast IRONMAN World Championship – Professional Women's Race Final Results
1.Lucy Charles-Barclay (GBR) 8:24:31
2. Anne Haug (GER) 8:27:33
3. Laura Philipp (GER) 8:32:55
4. Taylor Knibb (USA) 8:35:56
5. Daniela Ryf (SUI) 8:40:34
6. Chelsea Sodaro (USA) 8:42:25
7. Skye Moench (USA) 8:43:34
8. Sarah True (USA) 8:47:06
9. Lisa Norden (SWE) 8:49:36
10. Jocelyn McCauley (USA) 8:50:39
Also
11. Hannah Berry (NZL) 8:53:45
20. Rebecca Clarke (NZL) 9:04:00