Photos: World Triathlon
By Kent Gray/Triathlon.kiwi
Dylan McCullough has sealed a top 10 in Chengdu courtesy of a trademark swim and career-best 10km run split that didn't seem possible in the days leading into the latest World Triathlon Cup race.

The Auckland 22-year-old overcome "probably my worst preparation" to finish 9th in China, headlining a positive Saturday for New Zealand with Saxon Morgan 20th and Eva Goodisson 21st in the later women's race.
McCullough has battled a virus since finishing 21st at the World Triathlon Finals in Pontevedra, Spain three weeks ago. He was on the tail of renowned Hungarian swimmer Márk Dévay out of the water and then produced a 30:35 run in his first start in World Triathlon's second-tier series since narrowly missing the podium at World Cup New Plymouth in March.
"It was a solid field here so no complaints with a top 10 against those guys," McCullough told Triathlon.kiwi after Germany's Tim Hellwig won ahead of Mexican Aram Michell Peñaflor Moysen and Azerbaijan's Rostislav Pevstov.

"It was probably my worst preparation I've had going into a race with minimal training since Pontevedra after a stomach bug had me in bed for two days last week. So, I'm happy to bounce back okay today. A PB 10km run for me in 30:35 was a big positive to take away.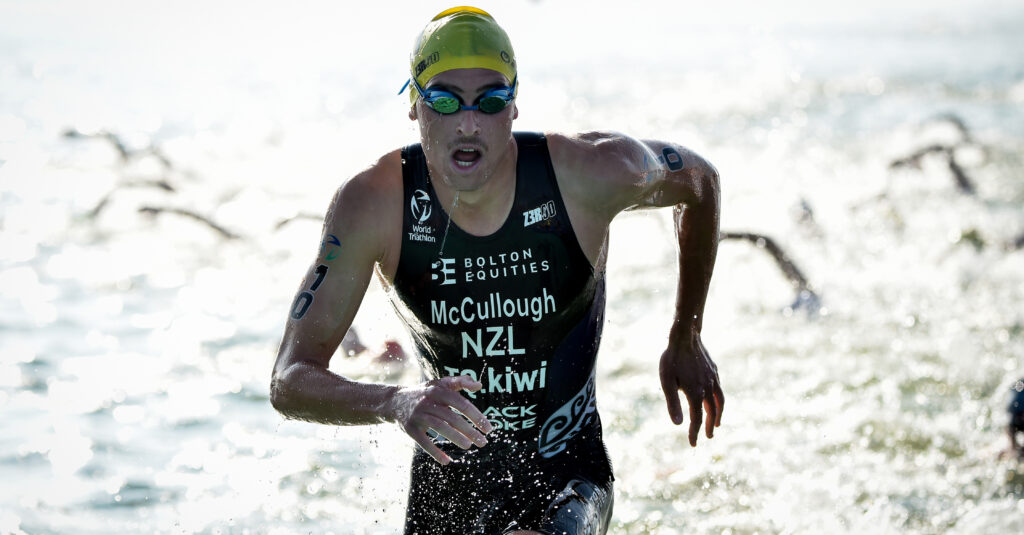 "The swim went well with Márk Dévay and myself having a 17sec gap over the rest of the field. It wasn't quite enough guys to form a breakaway move on the bike unfortunately which was the plan, so we eventually got caught on the second lap and it became a big running race of about 40 guys.

"Overall lots of positives to take away and I have really enjoyed my experience in a China."

McCullough is off to South Korea for next weekend's World Cup Tongyeong before rounding off a long season at World Cup Miyazaki in Japan on October 28.

Morgan, 23, is also on the start list for Tongyeong and is will travel to South Korea buoyed by a solid performance in China where he was among the swim leaders and finished with a 31:43 run.
"Pretty happy with how the race went today," Morgan said.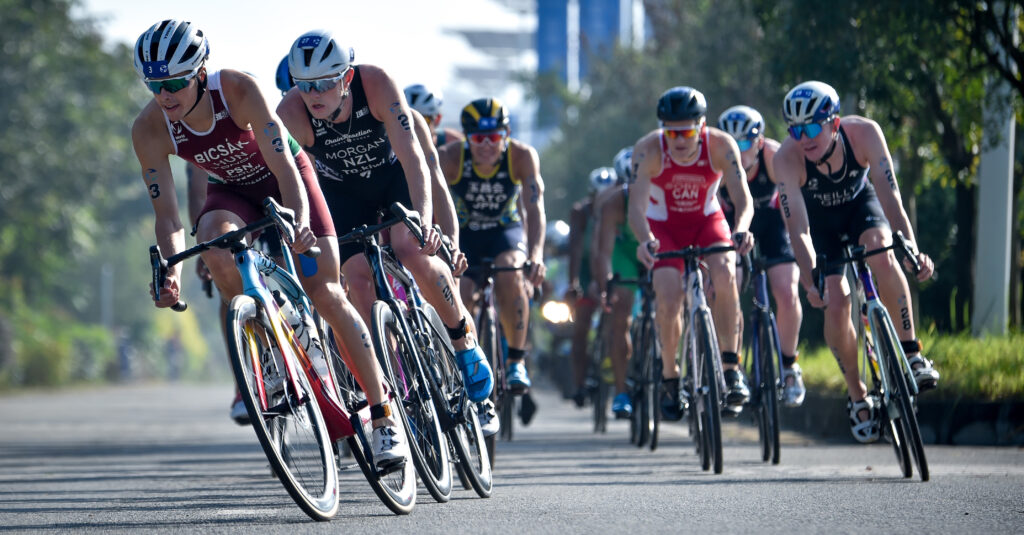 "I only arrived in Chengdu in the early hours of Thursday morning so there was always going to be a little uncertainty on how I would pull up after travel. But I seemed to have managed it fine. Felt a little flat through all three disciplines but a good start to the three Asian World Cups.

"Had a good swim coming out with the front bunch. Unfortunately, the bike was incredibly controlled after a large bunch came together. Coming off the bike I knew it was going to be a fast run due to the easy bike and my first 5km of the run was a bit off pace and fell off the back of the front group but managed to find my legs in the second 5km to pull back a few places."
Goodisson continued her comeback from a neural back injury with another promising swim in a race ultimately won by Italy's Bianca Seregni with a 34:28 run.
"Would have been a great opportunity for a breakaway out of the swim but some of the top swimmers didn't haven their day today so it was a big pack of 25 or so. I was still eally happy with my swim, 4th out of the water behind some of the top swimmers on the World Series circuit was a great confidence boost and reflects how my swim has been this year," the Mt Maunganui-based 25-year-old said.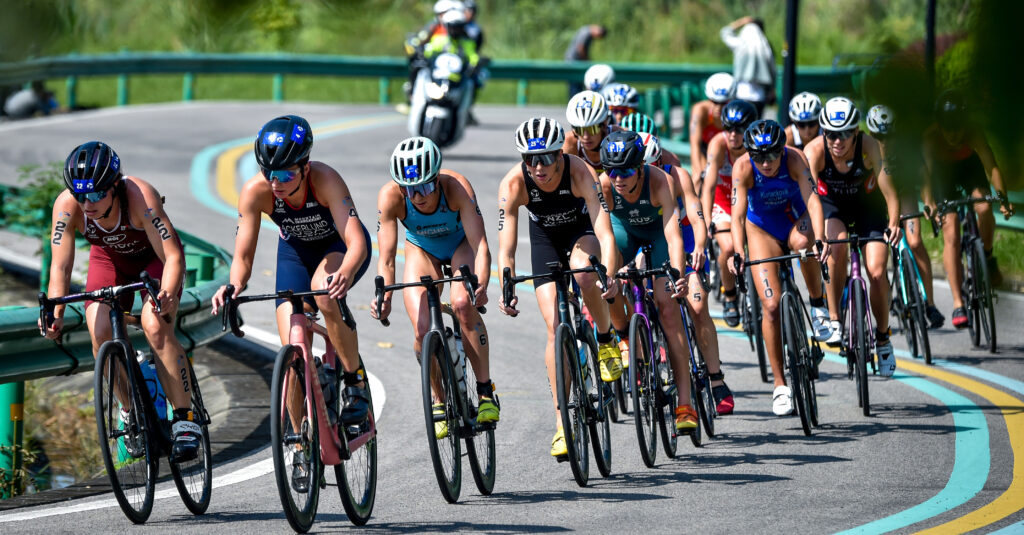 Goodisson, who produced a 40:21 run split that once more highlighted the extent of her back injury and the slowly does it comeback, will also back up in Tongyeong.
"I felt controlled on the bike and the run was another standard distance run ticked off and what I had on the day. China has been a good experience overall though and I'm ready for one last one in Tongyeong next week before some rest and a reset."