Main Image: @byrenedomke

By Kent Gray/Triathlon.kiwi
It takes a near forensic search of the internet to find any triathlon media willing to trumpet the prospects of the Kiwis set to tackle Sunday's US$375,000 VinFast IRONMAN World Championships. Just how Braden Currie and the brothers Phillips, Mike and Ben, like it in other words.

Jan Frodeno in his swansong, German compatriot and fellow former world champion Patrick Langer, home favourite Sam Laidlow, Challenge Roth record-breaker Magnus Ditlev and Brit Joe Skipper have justifiably warranted much of the pre-race attention.

Even Norwegians Kristian Blummenfelt and Gustav Iden, the reigning Olympic and Ironman world champion respectively, have garnered more attention by being non-starters for the 226km test.
The Euro-centric media might just have missed a trick though given the hilly Côte d'Azur bike course that could well play into the hands of the Kiwis.

Online magazine Triathlete is one of the few to rate the Kiwis, or should that be Kiwi, installing Currie as one of their wildcard picks. The U.S. title notes that the Wanaka 37-year-old, who was third at the 2021 world championships (delayed till early 2022 and shifted from Kona, Hawaii to St George, Utah), is improving with age, his record-breaking 7:50:11 win at Ironman Cairns in June a compelling case in point.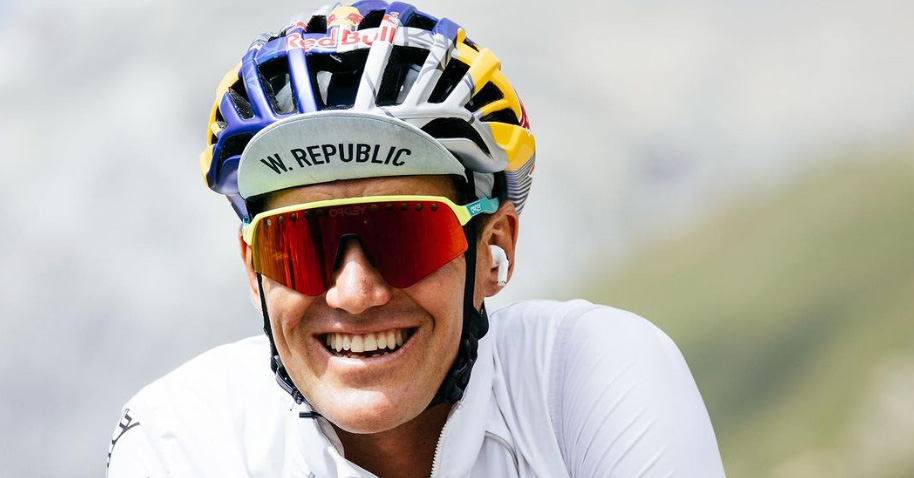 "There are only two podium finishers from the last two Ironman World Championships racing in Nice. Sam Laidlow [second in Kona] and Braden Currie [third in St. George]. Currie got sick a few days before Kona 2022 and DNFed early on the bike. When he's healthy for Nice 2023 (fingers crossed!), he can be a serious podium threat," contributor Thorsten Raddle wrote.
"His win at Ironman Cairns with a 2:37 marathon showed that he may even improve on his third place from St. George."

Currie, after a decent spell of altitude training in St Moritz, Switzerland, seems quietly confident.

"The start list gets smaller day by day, as the year starts to add up," Currie wrote on social media around the time Dane Daniel Baekkegard became another high-profile scratching.
"But this is the big one. And I've saved the best till last. #taperweek."

Currie wasn't a fan when Ironman controversially decided to introduce turn-about dual hosts cities for the world championship with the men in Nice and the women remaining in Kona in 2023 before switching next year. That "pretty shitty" decision came after the "bone deep" disappointment of his DNF in Hawaii last year with Currie patently aware that he is running out of runway to podium in Kona.

But the move, he admitted to Triathlon.kiwi last December, may well turn out to be a blessing in disguise as much as he wants to win on the Big Island.

"With what I do and where I'm at…and to be honest, the [Nice] course probably suits me really well. St. George suited me really well with the hilly bike course, we managed to stay away from a lot of the bigger, more powerful cyclists.

"So in some ways I should be pretty stoked and thinking this could be my chance to win a world champs, to be back on the podium again at the world champs, but to me, it's still not Kona."

Sunday's course indeed promises a different challenge to the lava fields of Kona.

The 3850m Mediterranean Sea swim off the pebbles of the Plage des Ponchettes is an out-and-in zigzag that strong swimmer Currie will relish.


With a total elevation of 2427m across the 180.2km, the bike course is set to split up the field. It will certainly be picturesque if the descent video posted by Ben Phillips earlier this week is any indication.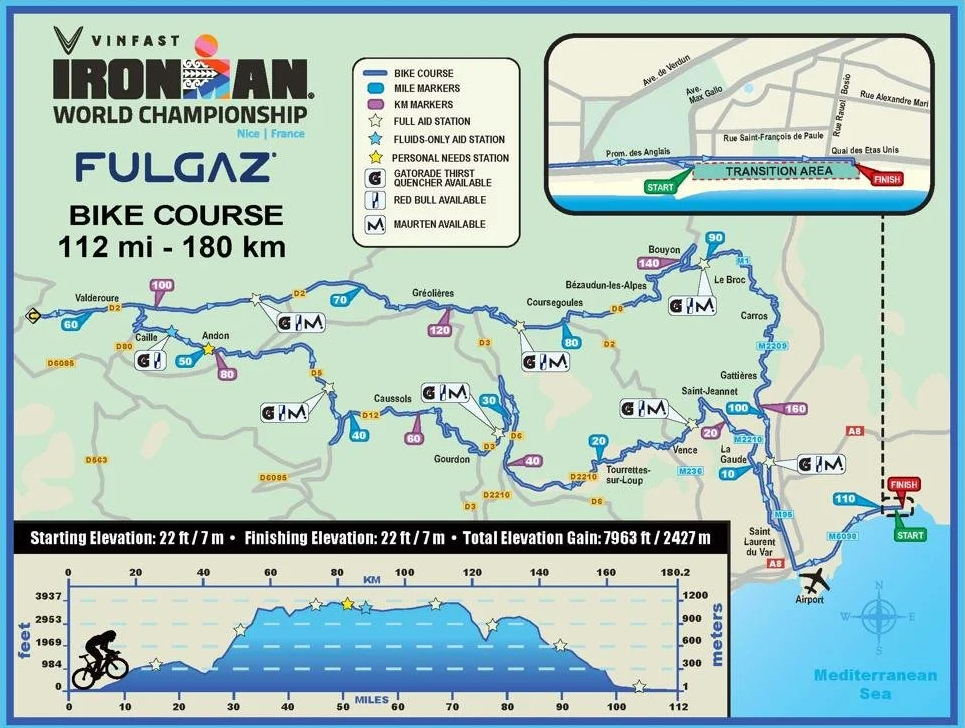 The decisive marathon, spanning the length of the Promenade des Anglais boardwalk, is likely to be fast, meaning Currie and Phillips will likely need to make hay on the bike.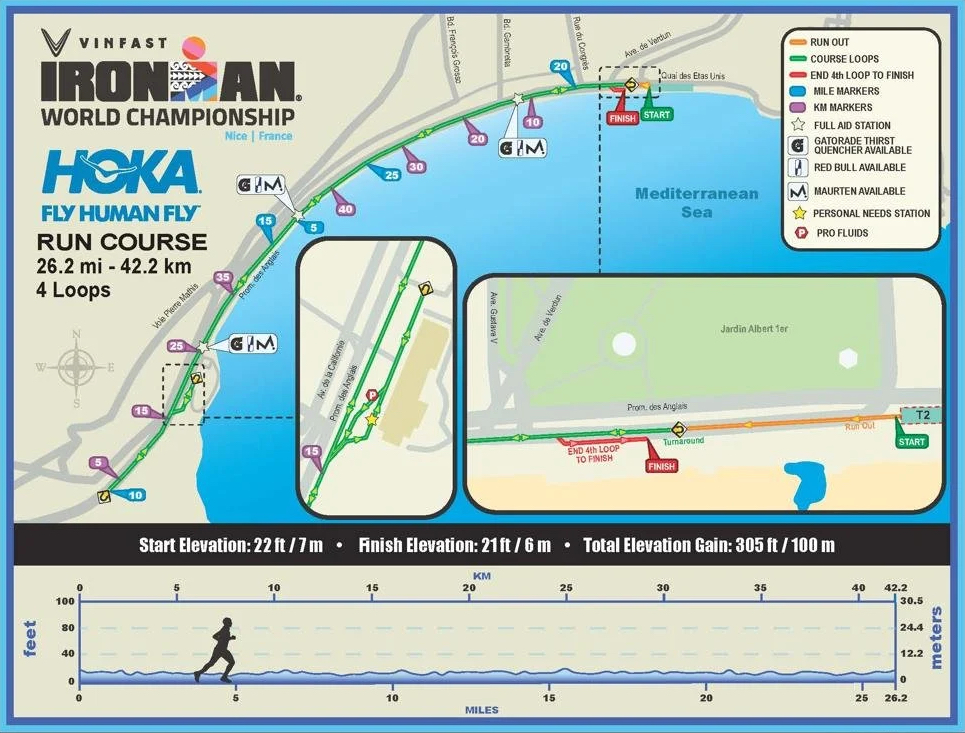 Mike Phillips, who edged Currie by three minutes to win Ironman New Zealand in Taupo in March, is certainly expecting a tough day.

"A few days done in Nice
checking out the @ironmantri World Champs course. Salty swim, relentless bike course with 2400m of
[climbing], and a flat fast run along the promenade! One week to go!" the Cantabrian (pictured below) wrote on social media.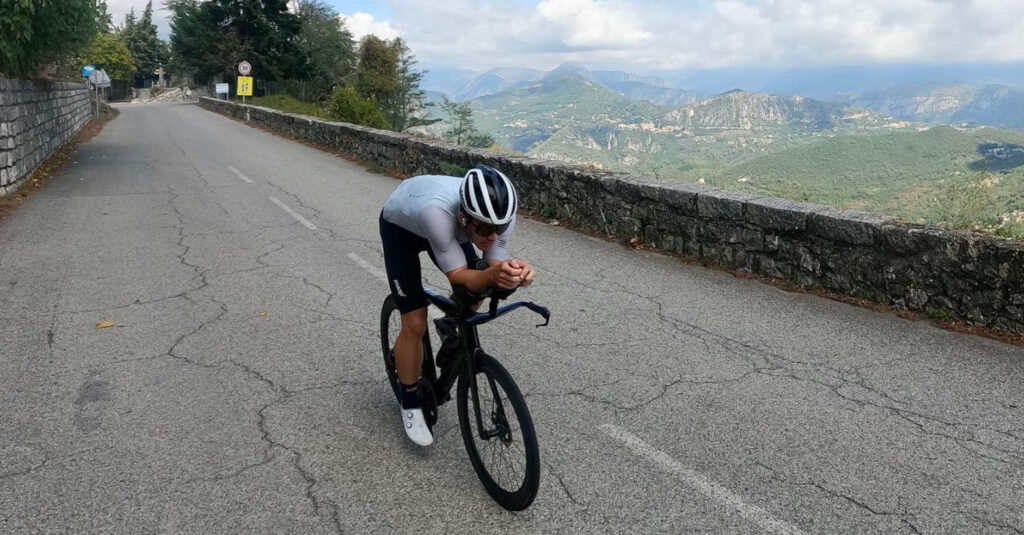 By comparison to Currie who has raced four times pre-Nice, Mike Phillips' build-up has been extensive, his seven starts in 2023 including wins at Ironman NZ and Ironman 70.3 Geelong and silver medals at the Tauranga Half, Challenge Wanaka and Ironman 70.3 Tallinn on August 7.

Currie will wear bib 9 on Sunday with Mike 25 and Ben 51 although Mike is ranked 40th in the PTO rankings to Currie's 50th.

Mike Phillips' last start, when a mechanical forced him out of the inaugural PTO Asian Open in Singapore, will only have added fuel to the fire fos third world championship start but first since 2019.

Older bro Ben is making his worlds bow after qualifying with 6th place Ironman Cairns in 8:19:01, a place behind Mike in 8:17:13.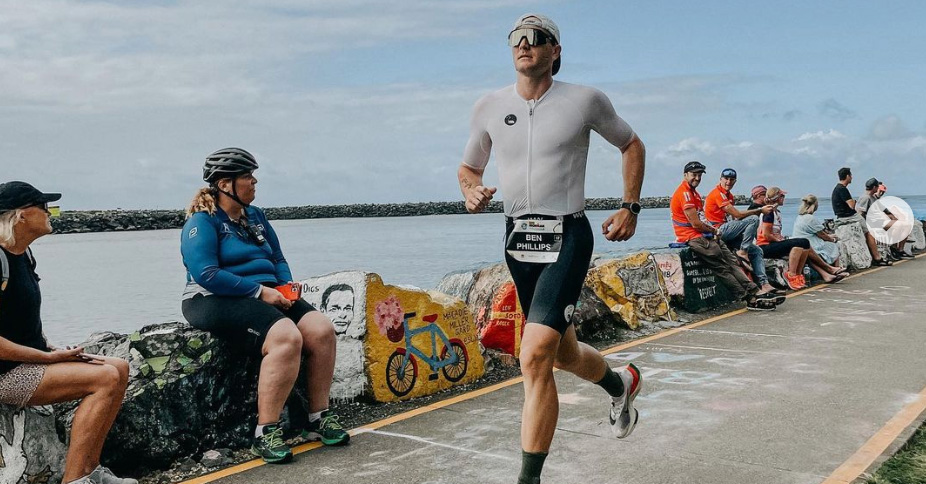 How can I watch?
The 6:50am local time start from the Plage des Ponchettes on Sunday, September 10 is a boon for New Zealand viewers, equating to 4:50pm Sunday NZT.
Watch live on the Ironman website and also via Facebook Watch on the Ironman Now Channel or Ironman Now on YouTube. Your commentary team is Michael Lovato and Dede Griesbauer, with Greg Welch and Matt Lieto adding on-course reporting.


Ironman World Championships – Nice 2023 Start Bibs
1. Jan Frodeno (GER)
2. Patrick Lange (GER)
3. Sam Laidlow (FRA)
5. Joe Skipper (GBR)
6. Leon Chevalier (FRA)
7. Magnus Ditlev (DEN)
8. Clement Mignon (FRA)
9. Braden Currie (NZL)
10. Denis Chevrot (FRA)
11. Rudy Von Berg (USA)
12. Daniel Baekkegard (DEN)
14. Pieter Heemeryck (BEL)
15. Kristian Hogenhaug (DEN)
16. Bradley Weiss (RSA)
17. Matt Hanson (USA)
18. Mathias Petersen (DEN)
19. Gregory Barnaby (ITA)
20. Chris Leiferman (USA)
21. Cameron Wurf (AUS)
22. Bart Aernouts (BEL)
23. Arnaud Guilloux (FRA)
25. Mike Phillips (NZL)
27. Robert Wilkowiecki (POL)
28. Franz Loeschke (GER)
29. Niek Heldoom (NED)
30. Jonas Hoffman (GER)
32. Andreas Salvisberg (SUI)
33. Rasmus Svenningsson (SWE)
34. Leonard Arnold (GER)
35. Brent McMahon (CAN)
36. Michael Weiss (CAN)
37. Fernando Toldi (BRA)
39. Kristian Grue (NOR)
40. Adam Feigh (USA)
41. Andres Lopes (USA)
42. Maximillian Hammerie (AUT)
43. Georg Enzenberger (AUT)
44. Tuan Chun Chang (TWN)
45. Reinaldo Colucci (BRA)
46. Matthew Marquardt (USA)
47. Oliver Martinussen (DEN)
48. Benjamin Hill (AUS)
49. Arthur Horseau (FRA)
50. Remi Conte (FRA)
51. Ben Phillips (NZL)
52. Nathan Dortmann (AUS)

Show me the money!
There's a total prize of US$375,00 on offer in Nice with the dosh doled out down to ther 15th place fininsher. Here's the breakdown:

1. $125,000
2. $65,000
3. $45,000
4. $25,000
5. $20,000
6. $18,000
7. $15,000
8. $13,000
9. $12,000
10. $11,000
11. $8,000
12. $6,000
13. $5,000
14. $4,000
15. $3,000