Photos: Super League Triathlon

By Kent Gray/Triathlon.kiwi
Hayden Wilde admits "anger" and "confusion" reigns in the aftermath of Sunday's controversial Super League Triathlon (SLT) Toulouse.
The 26-year-old Kiwi has taken to social media to give his "downright gutted" verdict on the Triple Mix race in the South of France where he and eventual race winner Léo Bergere inadvertently rode through the final bike transition.

Wilde lost nearly 30s in the confusion created by technical officials holding up a "1" lap to go board and ringing the final lap bell for back markers, a situation compounded by a five second stop-go penalty handed down to the Scorpions talisman for failing to dismount before the line.
He eventually fought back to finish 4th while Bergere escaped any penalty despite clearly following Wilde across the dismount line still in his saddle. SLT later admitted this was an "officiating error" and "…as he [Bergere] did not have a five second penalty to serve, there is no cause to disqualify him from the race."

Take a look at the moment for yourself:
The outcry on social media has been loud in the aftermath. Bergere has openly admitted he should also have been penalised while fans have questioned why Wilde was not disqualified after riding back into the transition area – against traffic – to rack his bike.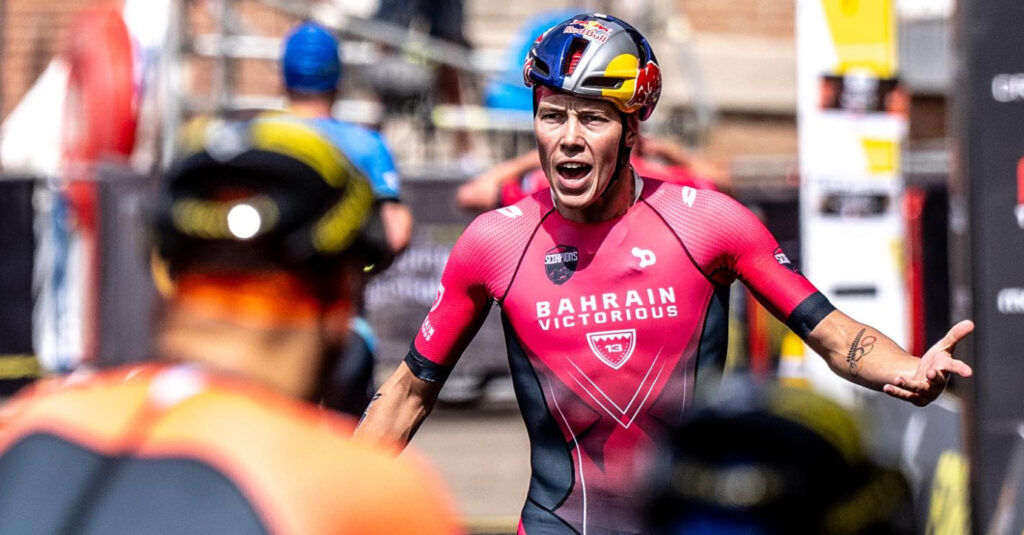 Commenting on a series of five photos posted to Facebook, Wilde's caption on the 4th picture [above] summed up his feelings.

"Face says it all… confusion, anger, passion and just downright gutted."
The confused look on "photo 5" [below]?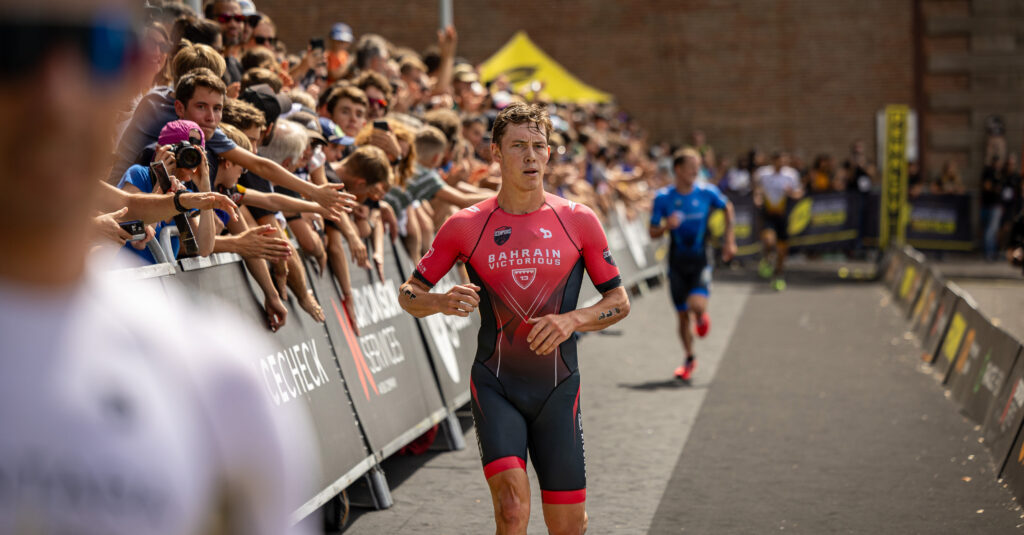 "What a battle it could have been and pure sadness of what just happened," he continued.

"I don't have a lot to say to be honest…still extremely frustrated. From being excited at the start of the week to just wanting to head back to [his European-based in] Andorra."

Wilde made it clear he did not blame Bergere, calling off any critics on social media.

"Thank you @leobergere for the battle… was epic! With all the confusion we had at the end well-earned 🔥.

"Be kind to this man, he's a class athlete and was always going to be the man to beat. One of the nicest guys I know and a good friend. It wasn't his fault."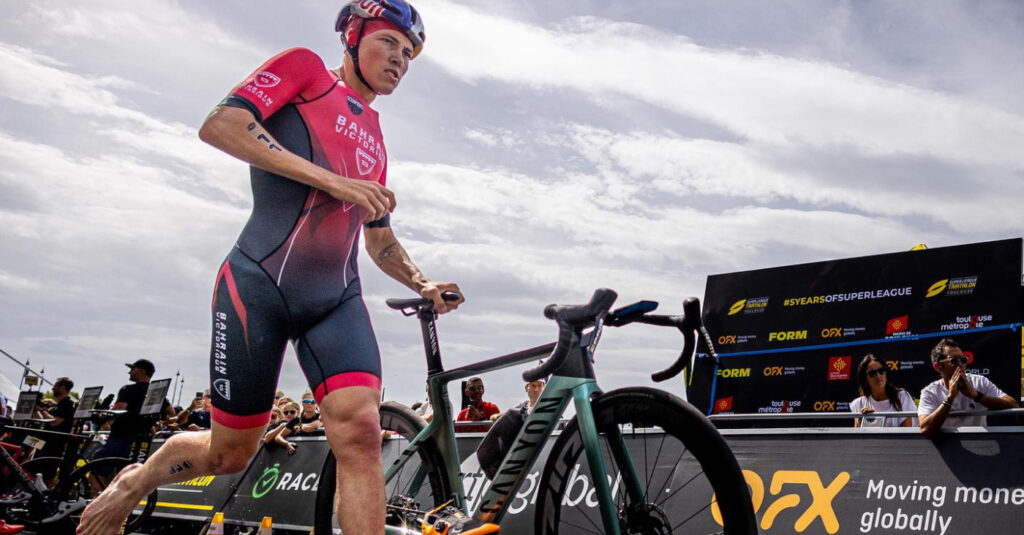 Wilde said the noise created by the big crowds in Toulouse and the heat of the moment contributed to the controversy.

"Yes, I should have counted my laps but when you are so deep into a race, tired and in this sort of format, with tons going on and no real way to know what lap we were on, I didn't know what to do in that few second window we had.

"@leobergere and I were in such a battle and with the energy and how loud the crowd was, we didn't hear the last bell lap [rung for Wilde and Bergere on the previous lap]. We both were confused. When we were meant to get off our bikes,we saw the 1 lap to go board.

"I heard another bell "for the lapped athletes". I also looked at the big screen. And this also showed 3 laps, not 4. I was extremely confused, and it was a 50/50 gamble whether to jump off the bike. I took the not jumping off part.
"After realising, turned around, racked my bike, lost 30secs+, jumped into the water. Ran hard took my penalty and ran into 4th."

Wilde is now back training in Andorra for the World Triathlon Championship Finals in Pontevedra from September 22-24. The standard distance race there will decide the World Triathlon Championship Series (WTCS) title before the resumption of Super League in Malibu, California the following weekend.

If there was an upside in Toulouse it was the hip injury Wilde sustained en route to the Olympic test event on August 18, serious enough to see him withdraw a few metres into the run in Paris and then keep him out of the SLT season V opener in London a fortnight ago, didn't hamper him.
"Positive… no pain in the hip. Happy days," Wilde wrote.
"Huge thanks to everyone who helped and came to this event. Other than the drama, the energy was so good!"
Wilde's WD in Paris, which doubled as a WTCS event, saw him surrender the world series lead to Brit Alex Yee. In a mouth-watering coincidence, Bergere is also right in the world title fight heading into Pontevedra, in 4th place behind Yee, Wilde and Portugal's Vasco Vilaca.