Photos: Super League Triathlon
By Kent Gray/Triathlon.kiwi
Misery piled upon frustration will fuel New Zealand's trio of Bahrain Victorious Scorpions in the penultimate round of Super League Triathlon (SLT) season V in California this weekend.

For Hayden Wilde to have any chance of defending the men's title, a big race is a must in Malibu early Sunday NZ time. Likewise, Nicole van der Kaay and Tayler Reid will also hope to quickly rebound from the trauma of SLT round two in Toulouse earlier in September and disappointing results at last weekend's World Triathlon Championship Finals in Pontevedra.

The women's (1:08pm local time) and men's (2.20pm local time) races off picturesque Zuma Beach are live in New Zealand on Sky Sports from 9am Sunday NZ time or via the superleaguetriathlon.com (Check listings).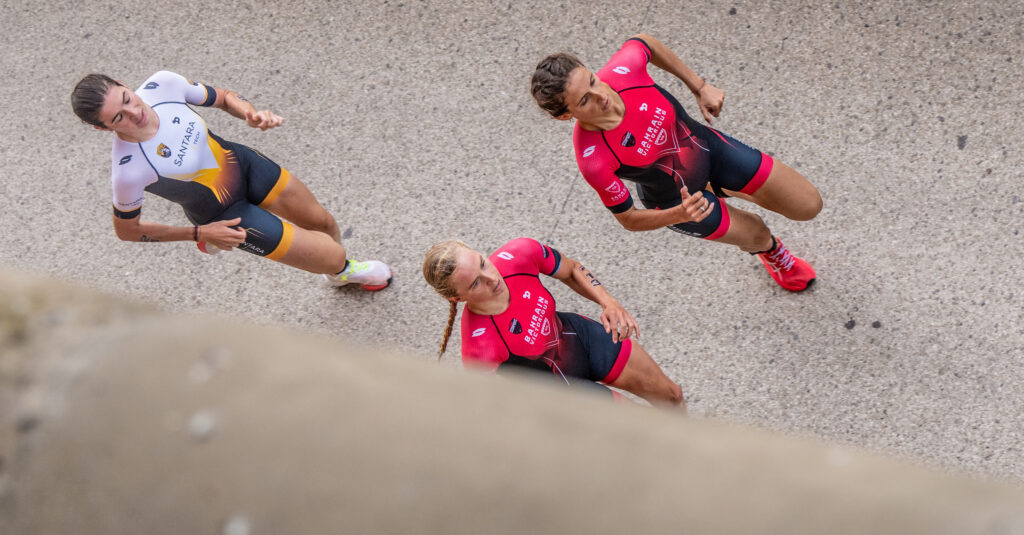 Wilde is due some luck after six tough weeks triggered by a slow speed bike crash en route to the Olympic Test event. The resulting hip injury forced the Kiwi No.1 to withdraw early into the run in Paris and then bypass the opening round of Super League in London.

More frustration was to follow at SLT Toulouse where Wilde went off the front with Frenchman Léo Bérgere before a series of bizarre events eventually led him to 4th. Wilde lost 25 seconds when, confused by a '1 lap' to go board being held up for back markers, he rode through the bike-to-swim transition. He was slapped with a 5 second stop-go penalty and is probably still wondering how eventual winner Bérgere wasn't despite clearly committing the same misdemeanour.

With a new scoring system for SLT season V, where an athletes' best two performances plus their result at the final in Neom, Saudi Arabia (Oct. 21) count, there is no wiggle room for Wilde who is currently 11th in the overall standings.

Motivation clearly won't be an issue, not when you add last weekend in Pontevedra to the pain from Paris and the Toulouse fiasco.
For the second successive year, Wilde has been left to rue the World Triathlon Championship Series (WTCS) title slipping through his hands, almost literally in Spain where he was handed a 15 second penalty for dropping his swim cap on the pontoon after exiting the water.
"Needed a few days to digest this race. P9 at the grand final [Wilde remains listed as 10th in the World Triathlon website], 2nd in the World Series. Had a job to do came up short…" Wilde wrote on social media on Wednesday.
"Two years running, so close but yet so far from the world title. Proud of the effort. Did everything I could on the bike and run to bring back a poor swim and on top of that a 15 sec penalty for dropping my swim cap. Really disappointed as I was proud of where my swimming form was but showed none of it on the weekend.
"Learnt a lot for next year from this one. Thank you everyone that has been in my corner this year…absolute roller coaster, tons of highs and a few lows. Still a few @superleaguetriathlon races to come to round of the year.  Let's get it."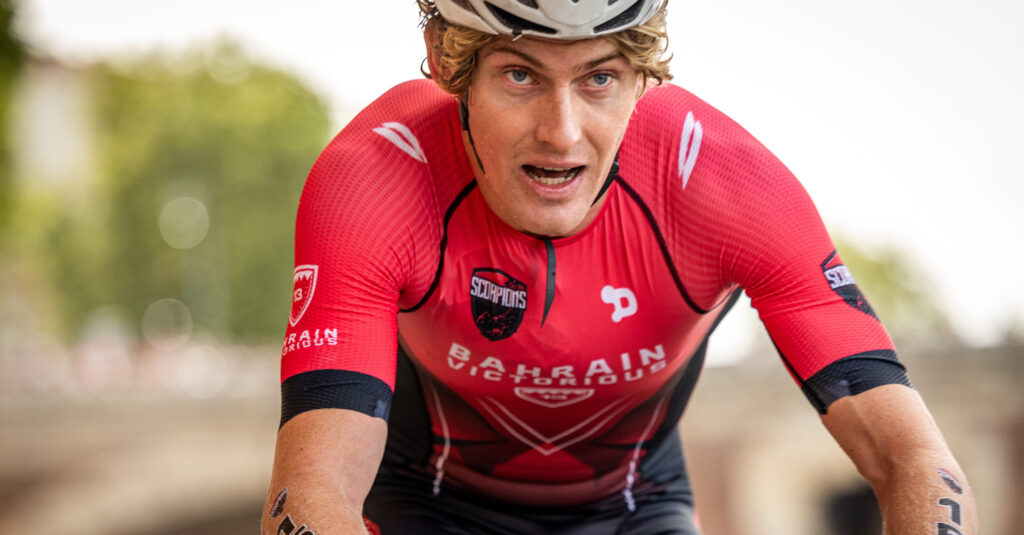 Wilde will draw on his victory in Malibu last year while Reid doesn't need to go back that far for SLT inspiration with his bronze medal in the season opener in London coming before a crash in Toulouse and 40th place at the WTCS finale.
"Not how I wanted to race in the Pontrevedra Grand Final," Reid said on Instagram.
"Struggled a bit in training after crashing in Toulouse. Course and atmosphere was amazing just wished I was moving a bit faster. Back to @superleaguetriathlon. Hope to have some Gak back,"

Reid is 10th overall while partner van der Kaay is 11th in the women's series after finishing 9th in London before being eliminated by SLT's 90 second rule while in 11th place in Toulouse courtesy of a frightening bike crash.

Her 37th place in Pontevedra was a blow but van der Kaay always manages to find a silver lining, as she did posting this picture with Reid, Matt Hauser and the Aussie No.1's partner Georgia Humphreys.

"Pretty down after the weekend, flew to LAX to find an up 📈✨️"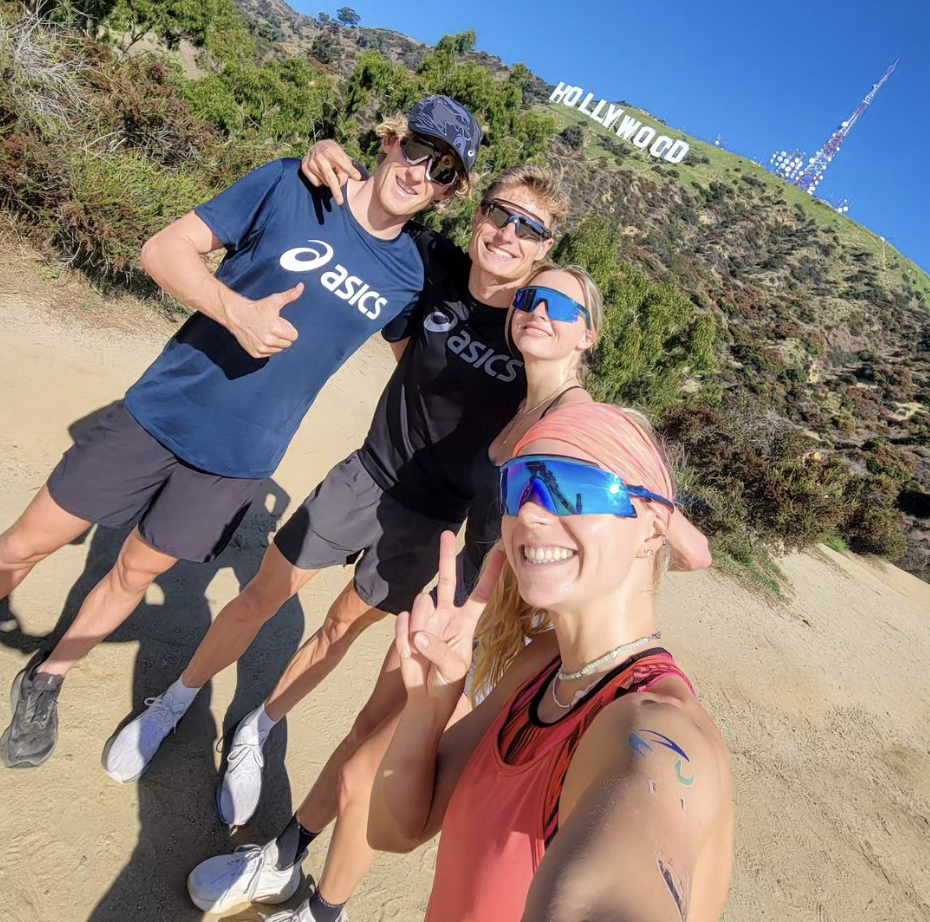 The format for Malibu is the "Eliminator", three rounds of swim (300m), bike (3.6km), run (1.6km) with a short break between each leg. The last three athletes after legs one and two are eliminated and the 90 second rule (where athletes are eliminated if they fall 90s behind the leader in any discipline) is also in play over all three stages. The final leg is a pursuit start using the combined times of legs one and two.

Three short chutes are also available for the first athletes across the mount line after the swim and bike and across the finish line in leg one. Short Chutes are won for a team and awarded to an athlete during the race by their team manager. Short Chutes are to be taken on the first lap of the run in Stage three. No team can win more than one Short Chute.

It's a brutal test but at least there is a race. Malibu was nearly cancelled due to a flooded underpass on the course which became home to an endangered fish called the tidewater goby.  By the time Malibu Triathlon organisers found an alternate route, the city's law that that nearby residents must be notified of the race route 32 days beforehand had passed, meaning an appeal had to be lodged with Malibu's Planning Commission.
Sign off finally came through on Wednesday evening NZT, easing the anxiety of athletes who had flown to LAX unsure if the trip would have an end game.