Photos: Super League Triathlon
By Kent Gray/Triathlon.kiwi
After the lofty heights of London, it was trouble at nearly every turn in Toulouse for New Zealand's Super League Triathlon (SLT) trio on Sunday.

A day of high drama in the South of France began when Nicole van der Kaay was eliminated from the women's race by SLT's 90 second rule after being brought down in a nasty, face-planting bike crash by Bahrain Victorious Scorpions team-mate Alice Betto.
Van der Kaay's partner Tayler Reid also crashed out, a corner of the tight and technical Toulouse bike course taken too hot seeing the Gisborne 26-year-old's front wheel go from under him. Not being able to back up his maiden Super League podium from London a week earlier only enhanced the pain as Reid slid across the Toulouse cobbles into a safety fence and out of the race on the second leg of the Triple Mix format.
Yet more tragedy was to befall the Kiwis when reigning SLT champion Hayden Wilde mistakenly rode through the final bike transition, confused by a "1" lap to go board being held up for lapped back markers.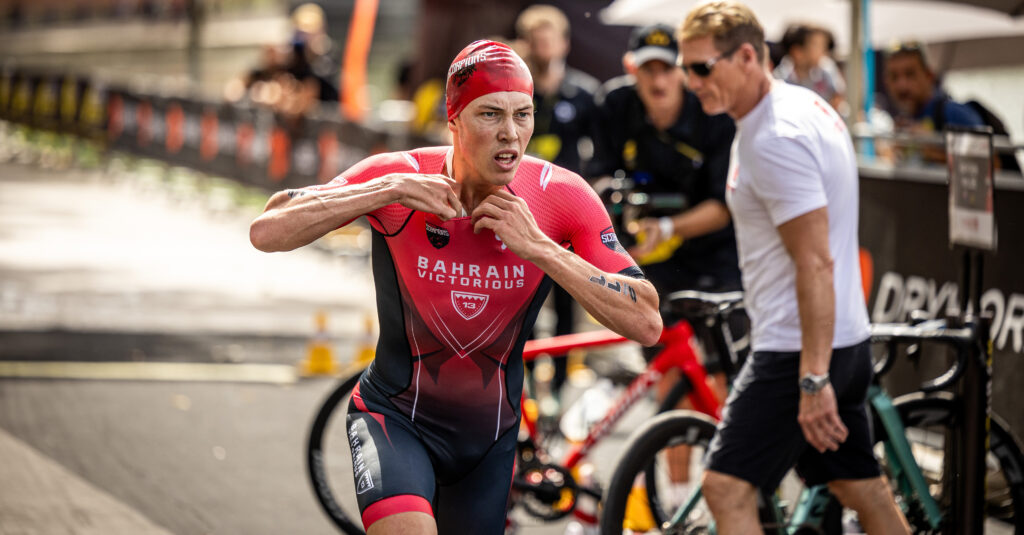 In his first race back after his pre-Olympic test event bike crash and eventual WD in Paris, Wilde had been locked in an absorbing mano-o-mano with reigning World Triathlon champion Léo Bérgere at the front of the race. The Kiwi No.1 was in the fight to repeat his win in Toulouse from 12 months earlier despite the Frenchman being awarded two short chutes.

But by the time Wilde realised the snafu, turned around and bizarrely rode back against traffic to rack his bike, he found himself 25.7 seconds adrift. The Kiwi No.1 swam and then ran angry to finish 4th behind Frenchman Bérgere, Brit Jonathan Brownlee and South African Henri Schoeman but wasn't happy, remonstrating with the race director immediately after crossing the line.
Adding to the confusion was the fact Wilde had been slapped with a 5 second, stop-go penalty (served on the run) for riding across the dismount line and yet Bérgere escaped that fate despite clearly also failing to dismount before the line.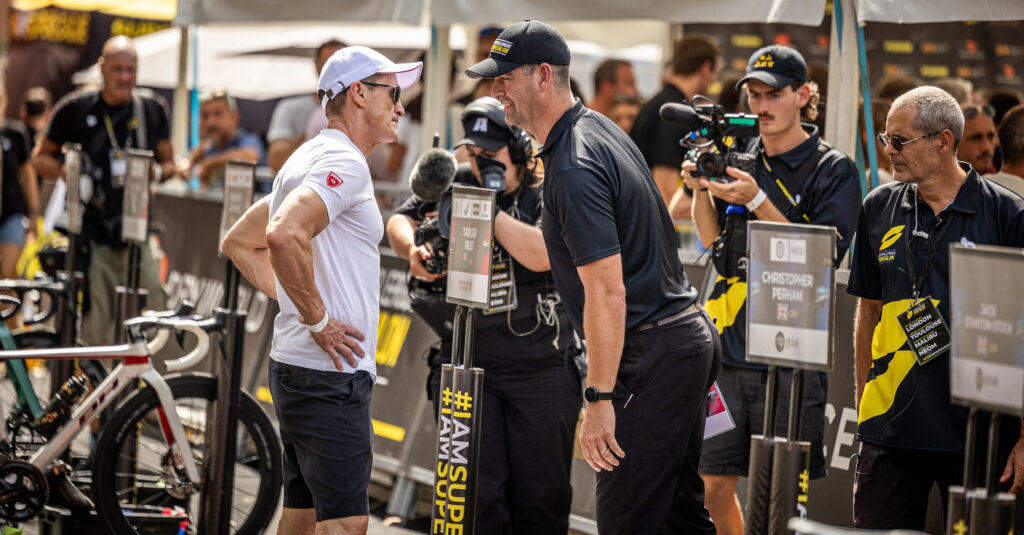 A Scorpions appeal was later dismissed and followed by an "Official Statement" from STL that would have done little to suppress Wilde's frustration.
"A meeting of the Race Jury has rejected an appeal against the result of the men's race at Super League Triathlon Toulouse 2023.
"The Jury found that although Léo Bergere rode over the dismount line, an officiating error meant he was not given a five second penalty by the race referees. As he did not have a five second penalty to serve, there is no cause to disqualify him from the race.
"Super League Triathlon will investigate this error and support our race officials with the same innovation we bring to our racing to try and ensure this mistake is not repeated in the future."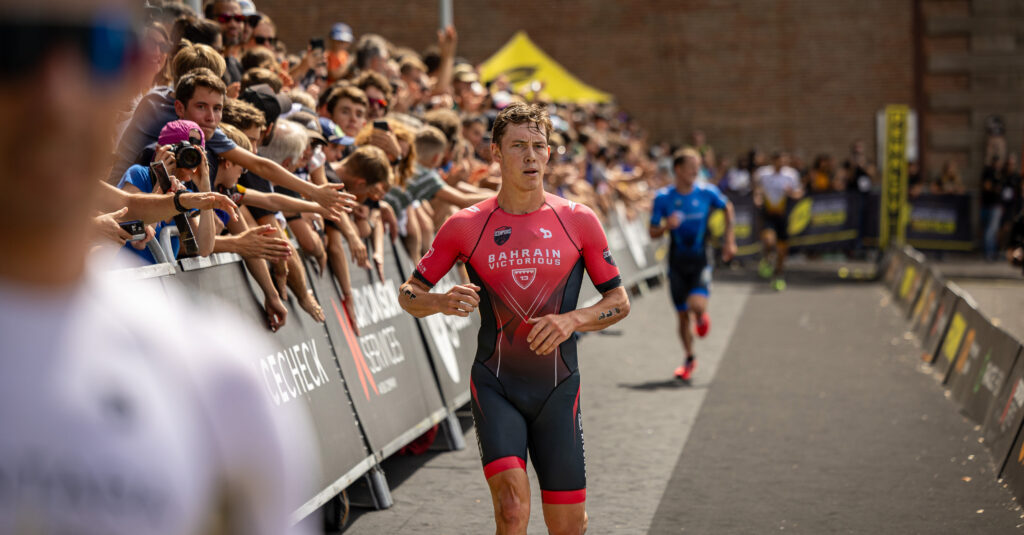 It was cold comfort for Wilde, so too a new scoring system for Super League season V where an athletes' top two regular season performances and their result at the finale in Neom count. It means there will be no wiggle room for Wilde at the penultimate round in Malibu on September 30 and the decider in Saudi Arabia on October 21.
Wilde is 11th in the overall standings while Reid dropped to 10th after failing to add to his bronze medal effort in London.
Van der Kaay, down to 11th overall in the women's standings, seemingly had another top 10 in the bag when she was clipped by Betto, sending her into a high curb and face first into a safety barrier.
The Taupo 27-year-old attempted to ride on but a dropped chain meant see lost more time and ultimately fell foul of the rule that sees any athlete fall 90 seconds behind the leader during any stage eliminated.

The Kiwi No.1 was pragmatic on social media afterwards, refusing to blame her Italian team-mate who had inadvertently weaved across van der Kaay as she looked to overtake on the inside line. The race was won by Brit Kate Waugh from Leonie Periault and fellow Frenchwoman Emma Lombardi.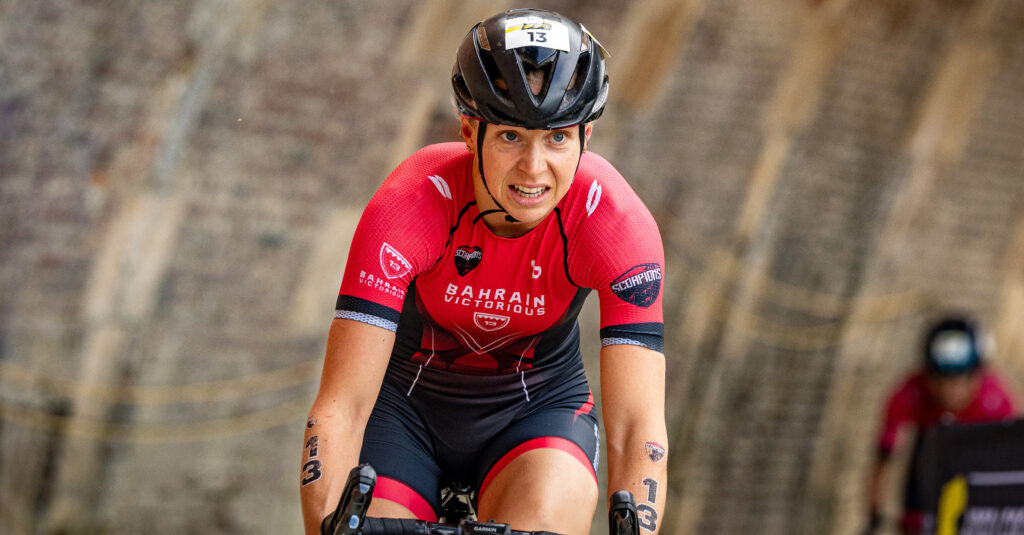 "My race ended early, but no broken bones, only heart," van der Kaay wrote beneath a video capturing the scary incident.

*This video does not show it all. This was an accident, unfortunately crashes happen in races. We pick ourselves up, lick our wounds & prepare for the next race. Mistakes happen, be kind 🤍."

Van der Kaay latter confirmed to Triathlon.kiwi that both her and Reid were okay.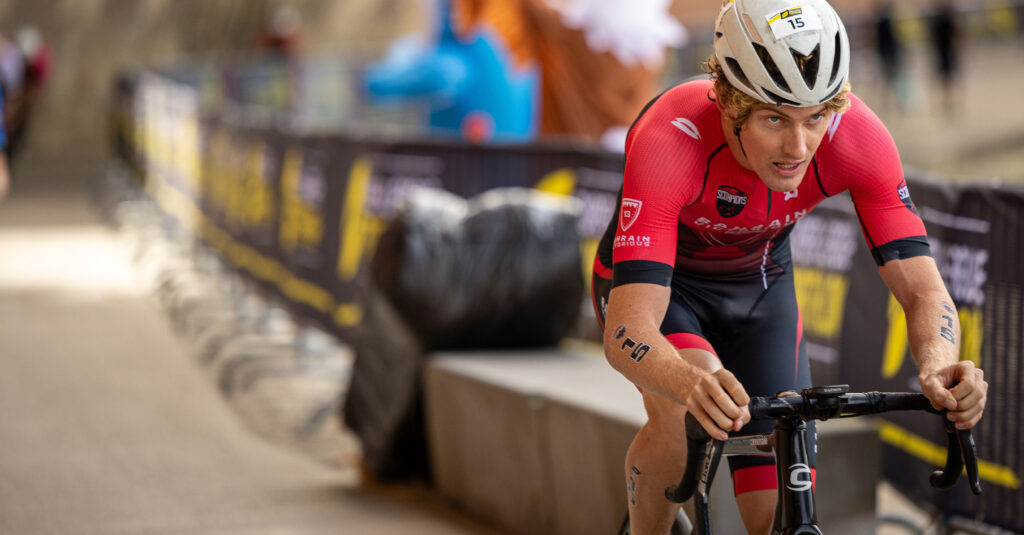 "No injuries! Just grazed. We are both fine!"

Next up for the Kiwi trio is the World Triathlon Championship Finals in Pontevedra from September 22-24, a week before they jet off to Malibu for yet more Super League theatre. Expect all three Kiwis to come out swinging in California.