By Kent Gray/Triathlon.kiwi
Kurt Peterson hopes a new bike, coupled with lots of strength work put in since his painful World Triathlon Para Cup debut in July, will pay dividends when he goes again in Portugal on Saturday.
The 35-year-old Aucklander continues his push to become New Zealand's first Paralympian triathlete when he lines up in the PTS4 race at World Para Cup Alhandra.

He's determined to better his 1:29:07 effort on debut at World Para Cup Long Beach in July where he lost considerable time courtesy of a navigation error, followed by a bike crash and a tangled chain.
More importantly, Portugal also provides Peterson with a chance to put his case forward to World Triathlon for re-classication to the PTS3 category. That, in his own words, would "reshape our whole campaign" for Paris.
"This event for me is all about the classification," Peterson told Triathlon.kiwi from Portugal.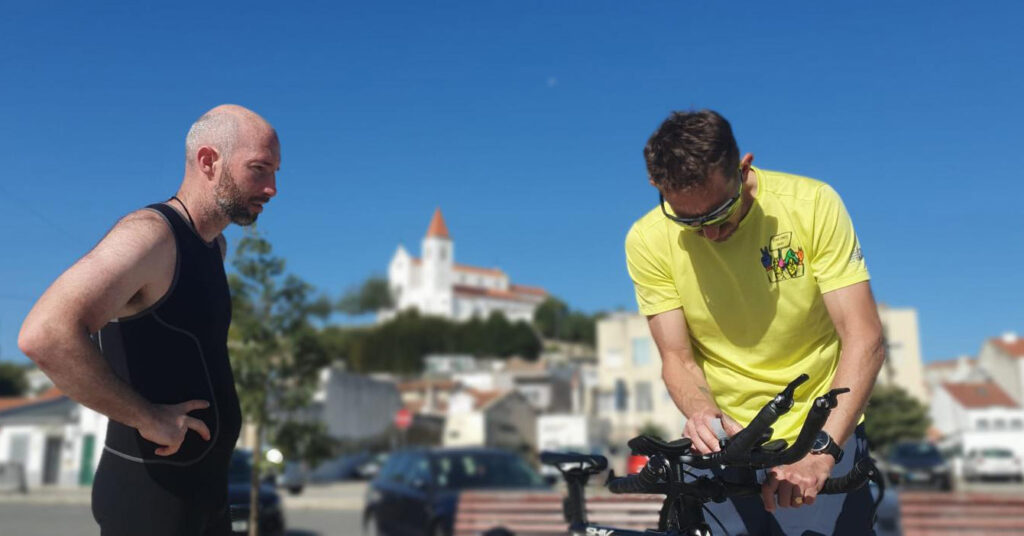 "Since the last event in LA, we have been getting all our paperwork up to date regarding my classification update, as we feel we are racing in the wrong class. If we are put in what we feel is the correct class, then that re-shapes our whole campaign. There should be more opportunities to score bigger results in races and therefore more points towards the Olympic qualification."

Peterson won the NZ Para Duathlon title at Ambury Park in August to add to his NZ Para Triathlon title secured at Tinman last November. It shows the hard work he's put in with coach Rob Dallimore since Long Beach is paying off.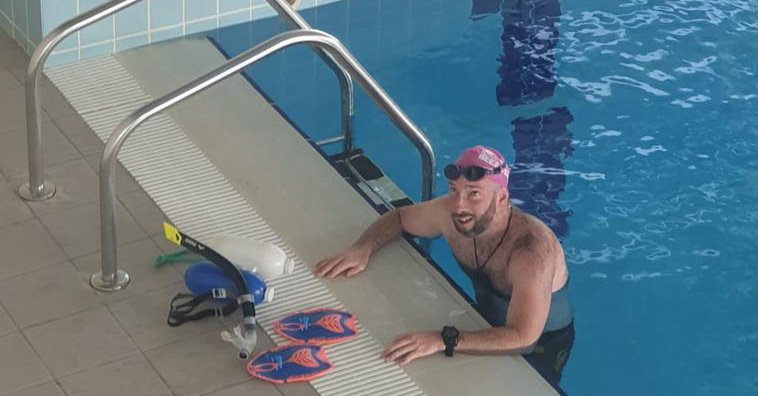 "We have been working on a lot of balance work on my weaker side in the gym, to help with a better handle on the cycle leg of the race.
"I have been using the cycle trainer every couple of days to build up strength and endurance in my legs which has been a huge plus."

A new purpose built triathlon bike, kindly supplied by sponsor GJ Gardner Homes, also has Peterson fizzing.
"I also got a massive surprise when I received a set of new carbon fibre racing wheels from NS Carbons and the combination works like a dream," Peterson said.
"I have had a great build up over here since Monday with a balance of swim, bike and running, mixed in with a wee bit of touristy adventures in the downtime.
"I have Rob over here again, which has been again a huge help with bouncing ideas off him, as we get more familiar with the international scene.
"I have also had a good friend come over from Spain, Daniel Johnson, who has been really helpful putting the bikes together and also a bit of a whiz with the language which has made things so much easier."
Peterson has found the bike more stable than his old steed although admits it has been hard keeping his eyes on the road in Alhandra.

"I would like to say that my best session so far was riding around heaps of small villages around Portugal, which was so picturesque, for two hours as I get more comfortable with my new bike. It seemed more stable and easier to go faster than the previous one and I felt totally in control of it.

"I feel we are in for a good result this weekend. I'm not going to put a number on it this time as that just creates more pressure. I feel if I can push hard throughout the whole race and minimise the mistakes, hopefully cut them to zero… if I do everything precise and purposefully, I'd be very happy."