Photos: World Triathlon
By Kent Gray/Triathlon.kiwi
From the outside looking in and without any context, Eva Goodisson's 46th placing at last weekend's World Triathlon Championship Finals represented the equal worst of a collection of frustrating results for the Kiwi elites in Pontevedra.

But dig a little deeper and you understand why the Mt Maunganui-based 25-year-old is eyeing the busy final push of a difficult season with genuine optimism.

Goodisson and Cambridge-based Lachlan Haycock are the sole Kiwis set to race World Cup Tangier on Sunday with the women's (10.50pm Sunday NZ Time) and men's (1.20am Monday NZ Time) races to be streamed live on World Triathlon's subscription service, Triathlonlive.tv.
For Goodisson, it's the start of a multi-stop journey home taking in World Cups at the new Moroccan venue and in Chengdu, China (Oct. 14) and Tongyeong, South Korea (Oct 21).
The Hawke's Bay triathlete's recovery from a neural back injury has been slow but there were signs in Pontevedra that a return to top form in 2024 is a work in steady progress.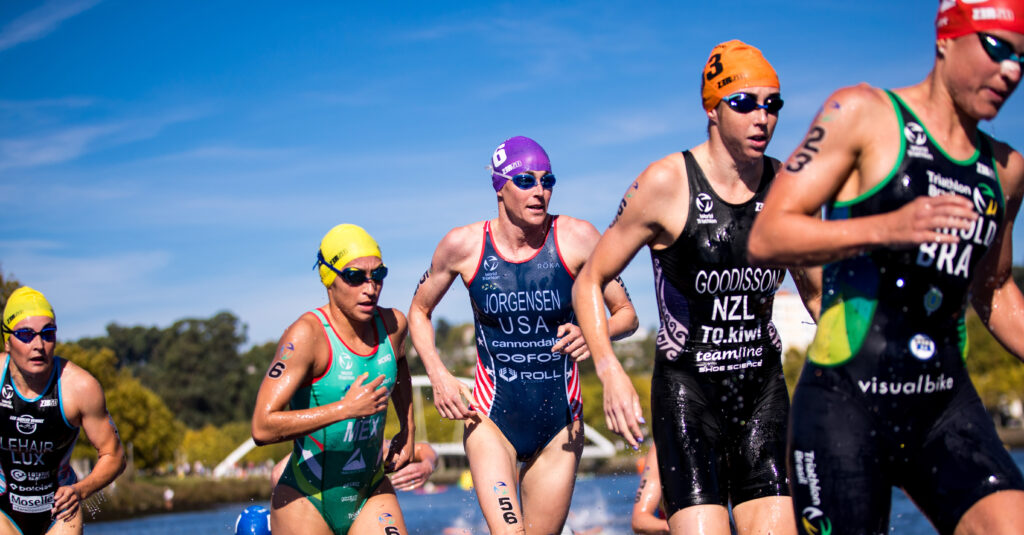 Goodisson (1:59:49) finished 6mins 30secs adrift of winner Beth Potter in 46th but barely a minute behind Kiwi No.1 Nicole van der Kaay (1:58:27) who was 37th ahead of  Ainsley Thorpe (1:58:45) in 39th in the elite women's race.

Her time was also notably just faster than Brea Roderick (2:02:24) who was 21st in the  earlier U23 World Championship ahead of Hannah Knighton (2:03:10) and
Hannah Howell (2:11:52) in 23rd and 46th respectively.

"Yeah, I'm decently happy with today," Goodisson told Triathlon.kiwi of her Pontevedra performance, just a second World Triathlon Championship Series (WTCS) level start and second race over the standard distance.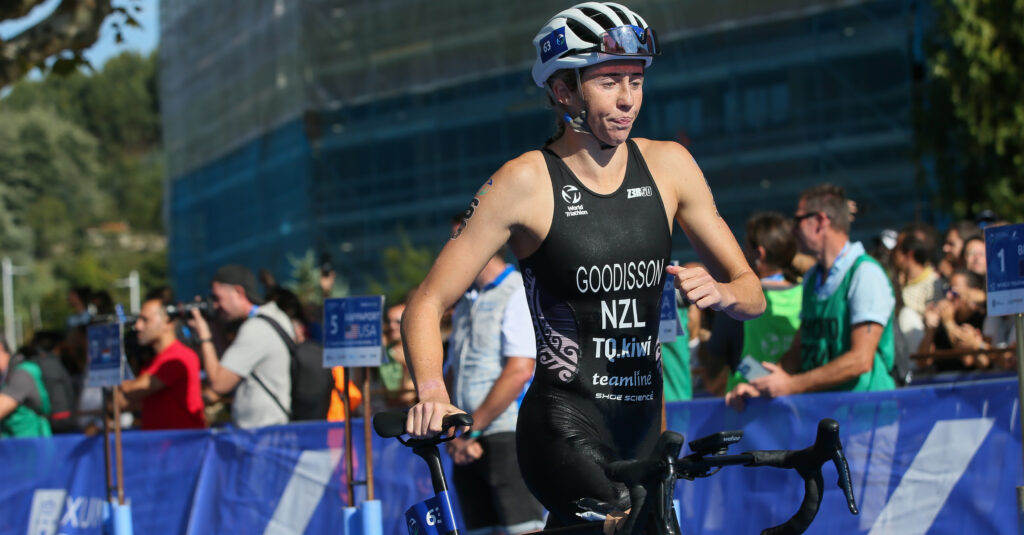 "I was ranked last so finding a spot on the pontoon wasn't hard! I had a fast start and was up with the leaders but unfortunately found myself in the washing machine around the buoys. So, I was hoping for a better swim and it made for a tough start of the bike.

"But I was really happy with my ride and had the 5th fastest cycle split. The pace was on the whole time so it was full gas."

Goodisson's strength is her run but the injury has meant a focus on swim-bike the past year. The pleasing aspect in Pontevedra was a run split – 39:39 for the 10km, in itself six minutes slower than Potter's best of day 33:26 – that showed improvement and a heap of room for improvement.

"Going onto the run, I just wanted to feel relaxed and strong and to run 39 min on a hilly course, I was really happy with that. It's starting to feel a lot better, finally, so it feels good as I go into this next World Cup block.

"It was awesome to be racing the best in the world, something that I didn't think I would be doing this year. It's a great opportunity to find out your weaknesses and take that home to work on. It's busy but I'm excited for this last stint of racing for 2023 before a big 2024."

Haycock landed in Tangier without his bike in what has become something of a familiar theme for the NZL team in 2023.

"World Champs is done, but the racing ain't over yet! Just landed in Morocco
for another World Cup this weekend. This place is crazy, and I cannot wait to race amongst it! Just need my bike to show up now…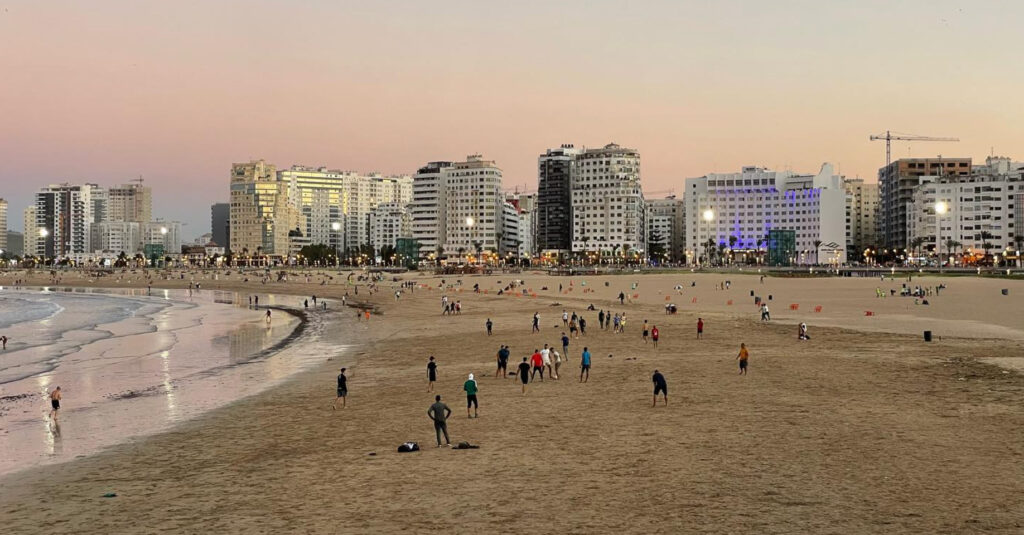 The 23-year-old was 19th in the U23 men's race behind Saxon Morgan in 15th and will be looking to improve on his 49th and 27th places in his two previous World Cup starts this year, in New Plymouth in late March and Valencia in early September.
"A very physical swim put me further back then I would have liked, but I exited the water feeing good and was able to jump onto the back of the bike chase group that quickly re-connected. with the front of the race.

"I came off the bike and just settled into my own running pace. I ran it to the best I could have on the day so satisfied with the result, coming home 19th. I know there's definitely more in there, but that's for another race!"

"A massive thanks to everyone for the love and support I received before, during and after the race. It means a lot to have so much love and support while over the other side of the world trying to make it."