Photos: World Triathlon


By Kent Gray/Triathlon.kiwi
Chalk it up as an exotic race experience and move on to the next one.

That was the takeaway from both Eva Goodisson and Lachlan Haycock after the Kiwi elites finished 37th and 40th respectively at the latest World Triathlon Cup in Tangier, Morocco overnight.
The races were won by Germany's Lisa Tertsch and Pierre Le Corre, the latter a week after his bronze medal at the World Triathlon Championship Finals in Pontevedra.
Goodisson wasn't helped by a case of the sniffles picked up after her 46th placing in Pontevedra.

The Mt Maunganui 25-year-old enjoyed the beach start in steamy Tangier and swam well enough but lost places running back up the sand to T1 as she slowly fights back from a neural back injury.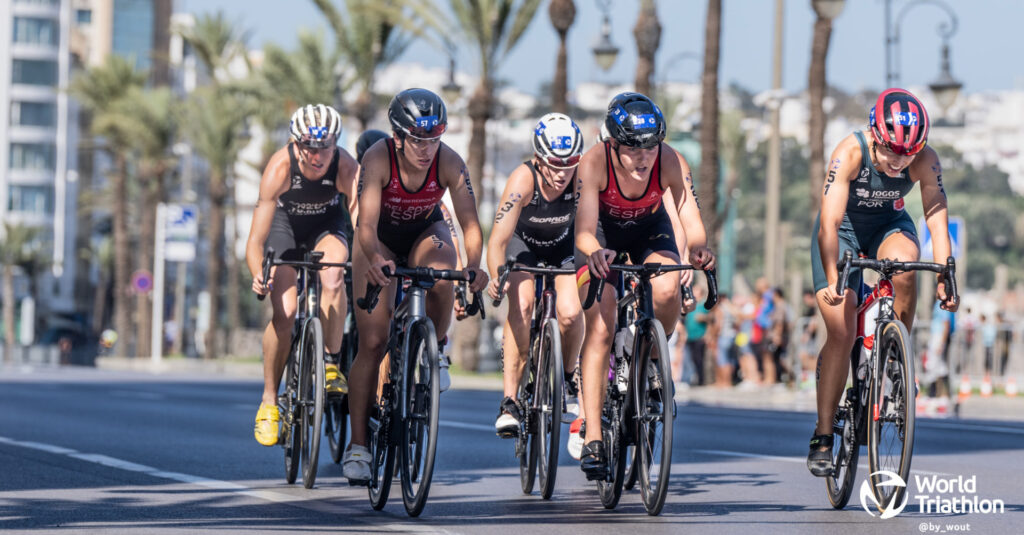 Nearly 30 secs down onto the bike, the cold meant Goodisson was zapped of energy. She also had to be on high alert on the dusty roads.

"I just didn't have the explosive energy to bridge a gap to the top pack at the start of the bike which is normally a strength from this season," Goodisson told Triathlon.kiwi.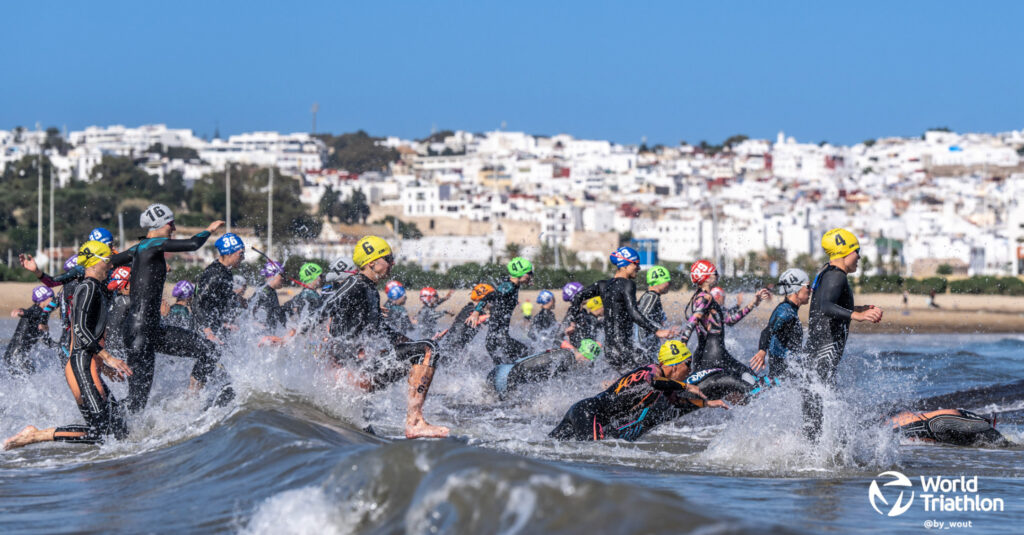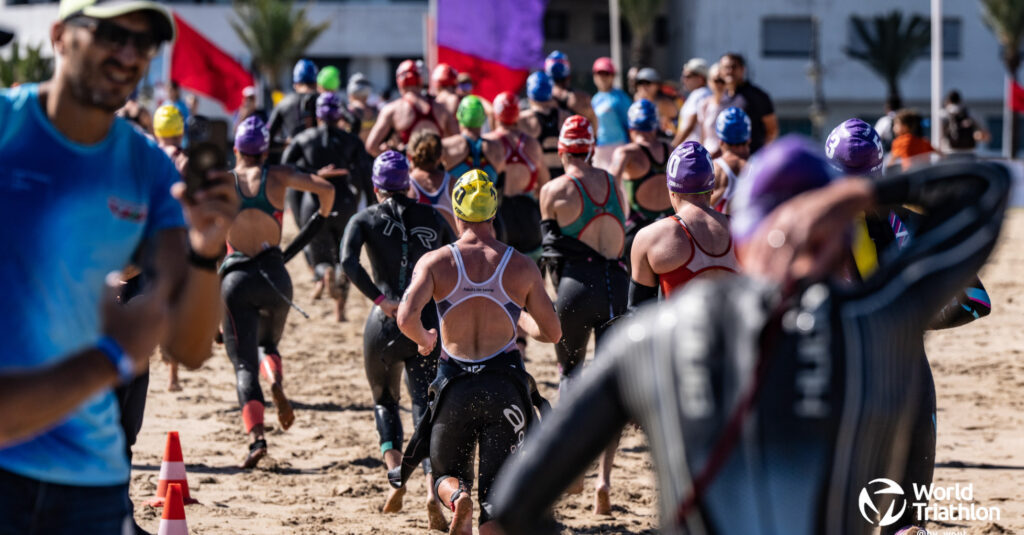 "The course was brutal. I had to avoid six crashes on the first lap with sand and loose gravel on the corners. I was able to get the group motivated on the bike and had a really good T2 which was today's win."

Running is in Goodisson's DNA but is the last discipline to come back on line after her back injury. So it proved again in Tangier where her 19:29 split for the 5km was well down on Tertsch's race winning time of 16:32.

Goodisson is now homeward bound via World Cups in Chengdu, China on Oct. 14 and Tongyeong, South Korea on Oct 21.
"My run felt like a further improvement but still a way from where I need to be. The course was very hot and windy and some more race experience to bank.

"Time to recover from this bit of sickness before a standard distance in China in two weeks. "

Haycock is listed to next race in Rome, another new World Cup stop in 2023, on Oct. 7. The 23-year-old will draw from moments in Tangier but is still searching for a complete performance to improve on his now 49th, 27th and 40th places in his three World Cup starts this season in New Plymouth, Valencia and Morocco.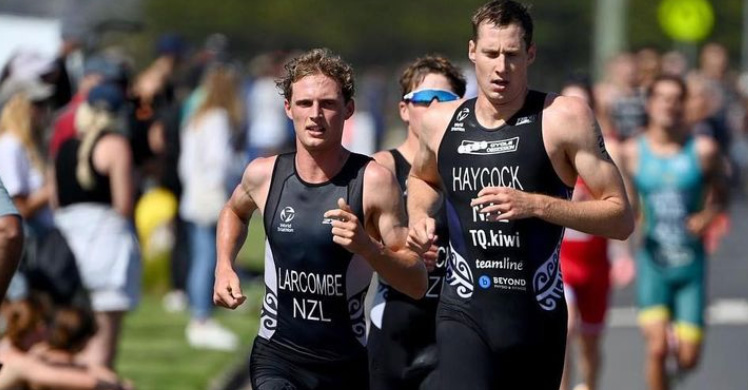 "Tough race out there today. Got out strong in the wade start swim but got swamped around the buoys. Came back through a few people on the way into shore but still came out of the water around 40th and about 40 sec down on the leader," Haycock said.

"Jumped on the bike and attached myself onto the chase pack but was a bit too ambitious and pulled a turn and then just got rolled over [the] top of by some stronger cyclists while going through a real rough patch. Ended up going backwards, losing the wheels and eventually the pack. Not a great feeling after feeling so good on the bike for the last two races."

Haycock found himself in "no man's land" for a lap and waited for the 3rd pack to catch him. He then turned out a 15:57 5km split, nearly a 1min 40sec slower than the fastest time from the men.

"Had a solid T2 and led the third pack out onto the run and was able to hold good rhythm so a solid run; not my fasted run but I'm happy with it considering how cooked my legs were on the bike, and also how hot it was out there."