Photos: Ironman

By Kent Gray/Triathlon.kiwi
When Ironman announced dual host cities for its world championship and that the men would go first in Nice this year, Braden Currie made no attempt to hide his contempt. Taking the sport's pinnacle race away from triathlon's spiritual long distance home was "pretty shitty", Currie said last December, especially as he was running out of chances to conquer Kona.
The Kiwi No.1 wasn't bluffing but he was economical with another truth – that the hilly French Riveria bike course would suit him much more than lava fields of Kona.

After his fascinating 'Breakfast with Bob' interview earlier this week, there is no such ambiguity. Currie is very much in his element leading into the 2023 VinFast Ironman World Championships from 4.50pm NZT Sunday.
—————————————————

Live race day coverage at www.ironman.com/live

—————————————————
The Wanaka 37-year-old admitted to host Bob Babbett that the hills of the Côte d'Azur could barely suit his climbers physique "better" compared to the pure time-trialling synonymous with Kona.

He predicts the 180.2km course, with a total elevation of 2427m and some potentially hairy descents, will add somewhere between 18 and 22 minutes to the bike splits normally associated with Hawaii's Big Island. It's all very reminiscent of St George, Utah in May last year where Currie finished third at the pandemic delayed 2021 world championships behind Kristian Blummenfelt and Lionel Sanders.
He's ready for the extra pain tax on the bike again.
"Absolutely, it is my kind of course. It's something that excites me," Currie conceded.
"I think normally the longer the racing the better. The bike ride obviously, there is so much climbing involved in there, it's relentless, it just goes on and on and then you think it's over and there's another one [climb].
RELATED: IRONMAN WORLDS: Currie and the brothers Phillips roll into Nice under the radar and ready to pounce

"Yeah, for me, it's sort of the perfect kind of course and probably the way I like to race too. It's really going to hurt people and it's going to be pretty much the toughest person who can grit it out to the end."

After a month training at altitude in St Moritz, Switzerland, Currie has spent the past week or so on the outskirts of Nice getting intimate with Sunday's bike course. It's included numerous laps via pedal and horsepower.


"We've done a lot of research on the course, my coach even brought a motorbike down, so I've done a few laps of the course on the motorbike, done a few laps on the bike and I definitely know it inside out.
"Obviously make sure I've got every corner. I think that's just what it comes down to, it's knowing sort of what sections you can afford to just let it go. A lot of the corners are blind and you can't really see what is coming around them but once you get around them, you realise you could have just let that one go and carried your speed around them."

Currie's swim strength and mountain biking heritage, combined with all the reconnaissance work, could be a factor on getting him down to the flat marathon course in podium potential shape.

"I got into the sport via mountain biking, I did Xterra for years and years so I'd say I know my technical riding is really good. If I lock it up and send it sideways, then I'm quite comfortable but again there is a difference between taking a corner fast on a road/TT bike than there is on a mountain bike."

The PTO No.50 anticipates the field being strung out on the bike and for the gains to come in unexpected places.
"I think it's going to be a really dynamic race and as Cam [Wurf] says, you ride the hills hard and you get to the top thinking, right, we're going to cruise and recover [on] these flats but I think that's where you are going to expect some of the biggest attacks to come in, and probably some of the biggest time to be made or bled in those flat sections."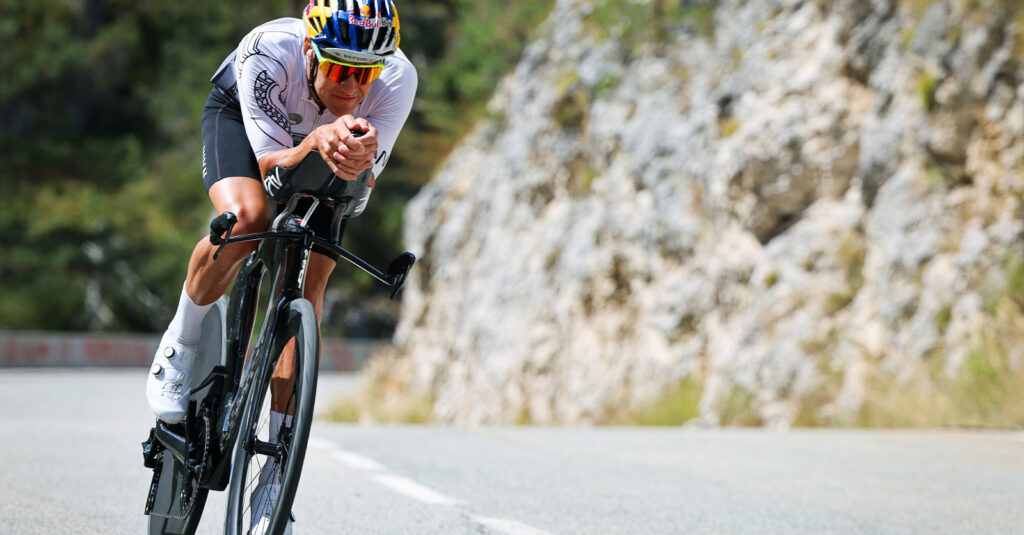 In a really perfect world, Currie would love for the marathon course to "disappear [back] into one of those canyons and bring on some kind of technical rock running and maybe a few little cliff drops in the middle to spice it up."

This isn't the Coast to Coast or Xterra though, not that Currie is not too concerned. His 2:37 split en route to a record breaking Ironman Cairns victory in 7:50:10 in June gives him hope of being able to foot it with the likes of Jan Frodeno, Patrick Langer, Sam Laidlow, Magnus Ditlev and Joe Skipper.

"I actually still seem to perform pretty well on the flat and I think that 2:36 [2:37:44] in Cairns I did a couple of months ago, I did that solo, by myself, I didn't have to push very hard to get that. Yeah, I think that shows where my running is right now," Currie said.

"I feel pretty confident if I come off the bike in a good spot that I can pull that kind of run off again and a little bit faster probably on this course, and I don't see too many people in the field doing that.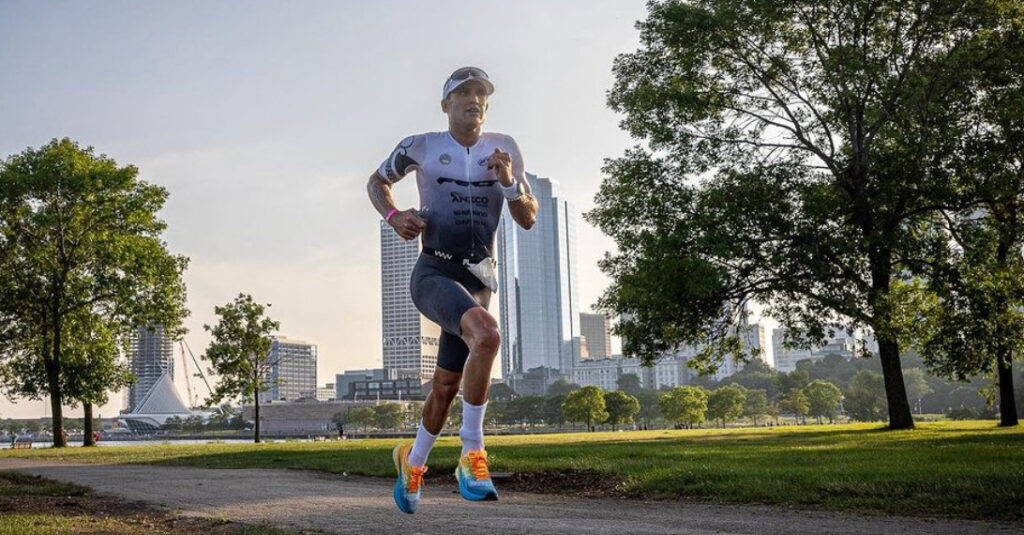 "Obviously it's world champs and shit, the depth of the field these days it's just so stacked. That's the cool thing about it, I do actually think there's 20 guys there that could win it on the day and you've just got to have a blinder. It's about who has the blinder, who has the best day out there, where I would always have probably thought there's [only] two or three guys that could win Kona."

So, if your dream of dreams becomes reality, what would it mean to win?

"It would be incredible, like I guess it would be one of the ultimate achievements of my life," said Currie who is doubly motivated after a virus force him to withdraw early into the bike on Kona last October.

"We've thrown a lot at it as a family, wife, kids, everyone is here, everyone has travelled with me for the last five months, kids do correspondence, well partially, it's a real kind of team effort this one.

"I guess I'm kind of an older athlete now, so I've probably only got a couple more rolls of the dice at a world championship and obviously this course suits me probably the best it could. Yeah, it would be incredible, I'd be so happy, I'd be so stoked and in a lot of ways I could walk away from the sport and feel like I'd achieved everything I wanted to.

"There's a lot there and it will definitely drive me to push pretty hard."

With that, Babbett told Currie he looked forward to seeing him race on Sunday and hopefully they'd talk again during the "Championship Monday" interviews too.

"Yeah, save me a seat. I'll be there," the Kiwi said.

Here's hoping.