By Kent Gray/Triathlon.kiwi
IRONMAN's big Kona call has drawn blunt condemnation from New Zealand's leading long-distance exponent.
Braden Currie has described as "pretty shitty" the decision to introduce dual host cities for the Ironman World Championship (IMWC) from 2023, especially given some athletes have already qualified with the goal of competing at the race's spiritual Hawaiian home.
The Wanaka 36-year-old doubled down by claiming the move to alternate the women's and men's races between Kona and an as-yet-unnamed venue "outside Hawaii" was a decision callously "manipulated" for and motivated by profit.
"Personally, I'm pretty disappointed in IRONMAN, I think it's a pretty shitty decision," Currie told Triathlon.kiwi.

"I do think it's pretty money hungry and they're trying to get as many people as possible on the start lines and I think it takes away from the prestige of Kona."

Currie said Ironman should put the sport of triathlon, not money by way of bigger age-group fields, at its core of the pinnacle IMWC.
"I believe they've actually manipulated that situation for themselves," he said.

"They've sort of worked on this for the last year and a half in St. George, to try and force Kona to handle that many people knowing very well that Kona probably wouldn't allow it as a community and that's given them the ability to try and move to split fields."
Currie's disappointment is echoed by Auckland's Rebecca Clarke who was 17th on debut in Kona in 9:24:21 despite a five-minute penalty for drafting.
"Still processing my thoughts on this. I loved having separate days for the women and men this year but so much of the vibe/atmosphere was provided by having both women and men there supporting each other, whether it's training partners, friends, coaches, brands, media personnel etc," Clarke said on social media.

"It will make it [more] $$$ for those needing to attend both. Happy for venue changes but not the split of genders.

"I feel for males who have qualified and Kona was the goalpost that has been moved."
At the age of 36, Currie is patently aware that he running out of runway to compete in Kona, a tough pill given he's devoted the past "five, six years" of his career to peaking for the big dance on the Big Island.

It's even more galling given a virus forced him to abandon the IMWC's much-anticipated return to Kona in October during the bike leg.
He had claimed bronze at the 2021 IMWC ­- shifted to St. George, Utah and delayed till May this year due to the pandemic – so was one of the heavy pre-race favourites for Kona.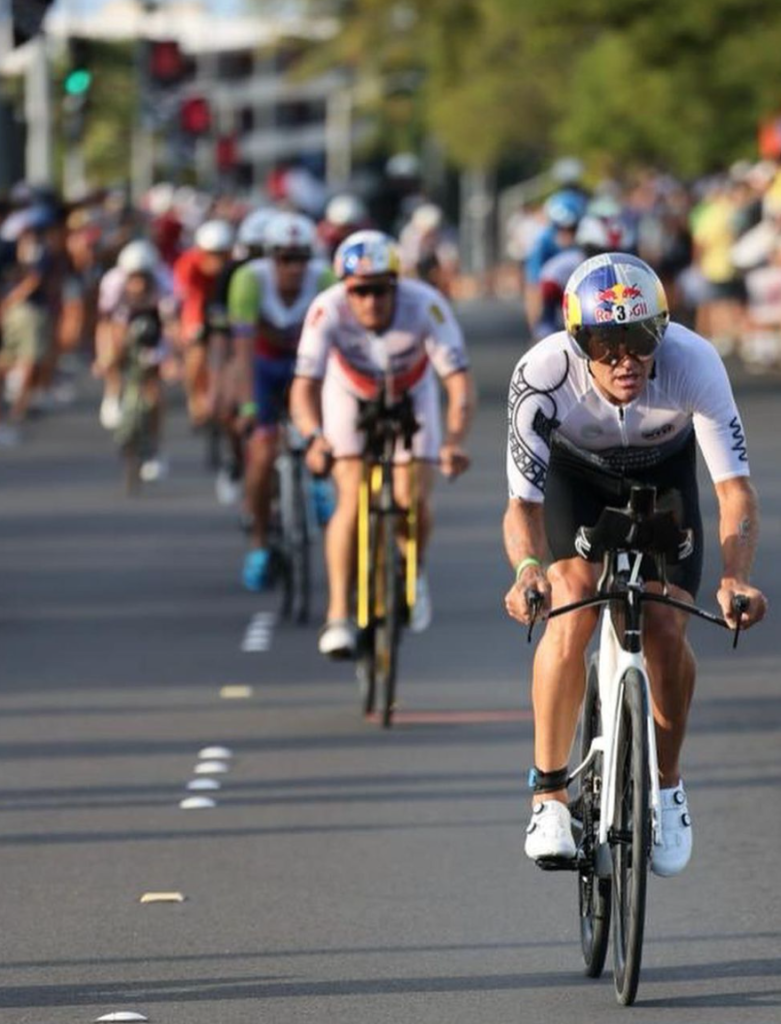 Now he won't get a shot at redemption in Kona till 2024 with the women's race scheduled for Kailua-Kona on October 14, 2023. In a release, Ironman said a decision on the men's venue for 2023 would be announced in January with rumours rife that Nice has already been locked in for Sept. 10 (provisionally).   
Currie suspects the decision will expedite the sway of long-distance triathlon power towards the Professional Triathletes Organisation (PTO).

"I would say if there was ever a time to look for a different organisation that is doing good things in the sport at the moment, then I think PTO is the next step and I think Ironman has opened the window for PTO to grow and really make their mark.

"I think a lot of the athletes were split on how they'd support PTO and Ironman and I think it's going to be a pretty clear line now."
So does that mean you won't race in Nice?
"Absolutely, yeah I'll race in Nice. With what I do and where I'm at…and to be honest, the course probably suits me really well. St. George suited me really well with the hilly bike course, we managed to stay away from a lot of the bigger, more powerful cyclists.

"So in some ways I should be pretty stoked and thinking this could be my chance to win a world champs, to be back on the podium again at the world champs, but to me, it's still not Kona."

Currie will be back to defend his Ironman NZ title on March 4 and may yet start his year at Ironman 70.3 Tasmania in Hobart on Feb. 5.