Photos: World Triathlon
By Kent Gray/Triathlon.kiwi in Paris
It is called the Olympic test event for a reason but Hayden Wilde can't have anticipated his most challenging moment would come even before he'd made it to the race venue.

A slow speed bike crash on the way the standard distance dress-rehearsal for Paris 2024 forced the Kiwi No.1 to withdraw a few metres into the run, just when another epic footrace for gold with his great British rival Alex Yee looked in the offing.
Yee went on to win comfortably from Portugal's Vasco Vilaca and Frenchman Dorian Coninx while Wilde was left to explain the 6am tumble that ultimately derailed the race he'd targeted as his most important of the year.

"It was a bit dark and when you are up that early, you're kind of a bit delusional," Wilde said starting the explication.
"In Paris they've got these beautiful bike lanes … there was a barricade in front of the the bike lane for the race and I just totally forgot that there was like a decent sized curb, it kind of blends in with the road.
"I went to go right to go around the barricade and just went off the bike…didn't take off [rip] any tri suit or anything so I just came down really easy but just right on the hip and I must have pinched something or done some damage to a muscle."

A grimace on the run to T1 gave hint of Wilde's discomfort but the Whakatane 25-year-old still somehow overcame a 66 second deficit out of the River Seine to swim leader Vincent Luis with another of his trademark rides, powering up to the leaders by the fourth of seven laps.

"Felt alright in the water and felt actually really good on the bike when I was pushing power but as soon as I wasn't pushing power, it was pretty sore, kinda of like letting it hang there so, it was good to keep pushing power," Wilde continued.

"Then as soon as I started running, I just couldn't run."


Wilde has slipped to second behind Yee in the WTCS rankings to add insult to the pre-race injury.
The consolation is that it will still be all to play for at the World Triathlon Finals in Pontevedra late next month. There is also some comfort that the incident came a year out from the XXXIII Games proper.
"Exactly. It was nice to get out on the course today and for me more important today was getting some points for the world series so missing out on those crucial points is a bit gutting but I know I'll be still more or less there, so we'll see what happens [in Pontevedra].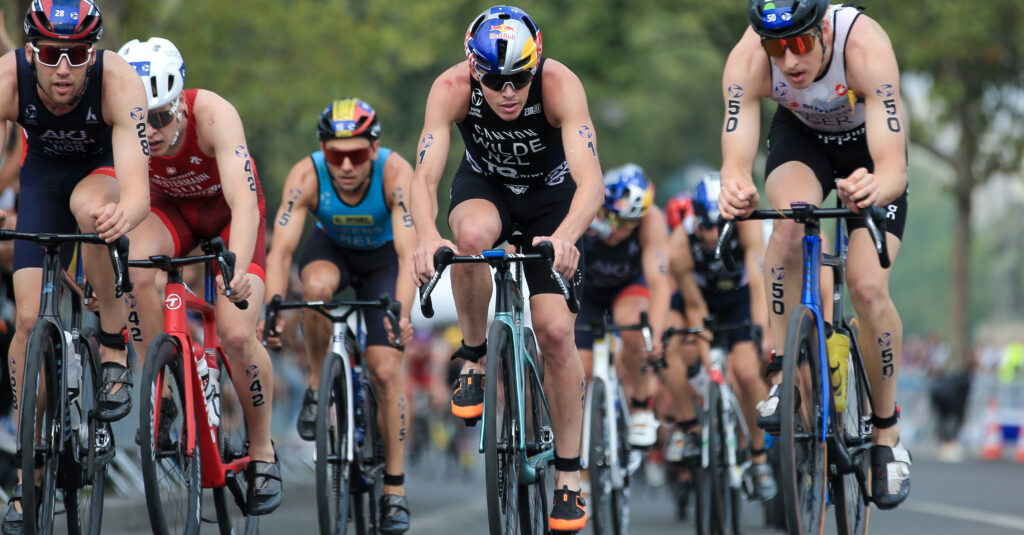 "Yeah, a bit gutted but knowing I had real good legs on the bike and actually felt really good coming off the bike, yeah just got to wait till next year and do it then."

Wilde's crash was the opening gambit in a stressful pre-race for the Kiwis with Tayler Reid mysteriously vomiting just after setting up his gear in the warm-up area. The Gisborne 26-year-old nearly withdrew but battled on to finish a creditable 25th with Dylan McCullough 41st.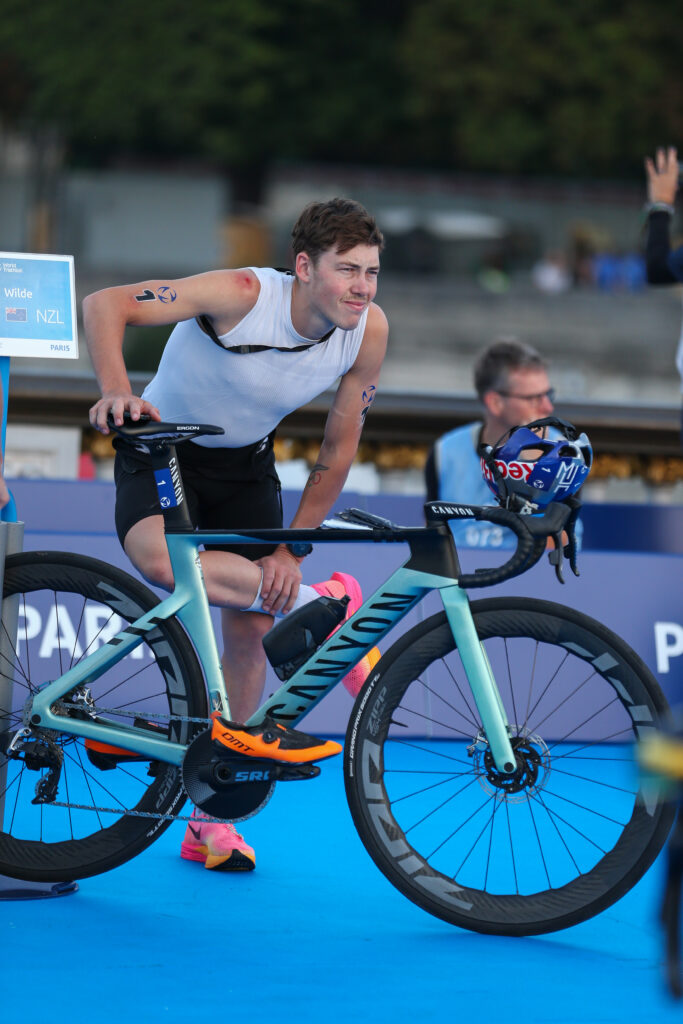 Wilde is unlikely to race in Sunday's Mixed Relay although the team won't be finalised until just before the race at 8am (6pm NZT).

"Yeah we'll see what happens. Hopefully I wake up tomorrow feeling alright but we'll see."
The only guarantee is that he'll will take extra care getting to the start line in Paris, be it on Sunday and definitely next year.