Photos: World Triathlon
By Kent Gray/Triathlon.kiwi in Paris
Brea Roderick's dream year becomes more surreal with every start, 24th at the Paris Olympics test event her latest and greatest triathlon achievement yet.
The 21-year-old Cantabrian was second Kiwi home under the early Thursday morning shadow of the Eiffel Tower behind Ainsley Thorpe in 17th but ahead of Kiwi No.1 Nicole van der Kaay who finished a disappointed 26th.

It was some result from Roderick in what was just her second race over the 1500m swim, 40km bike, 10km run 'standard' distance and in the most exalted company of the season to boot.

"I am, I really am [happy]," Roderick told Triathlon.kiwi.
"It was just a shock to even be able to get on to the start list this year and to be at the front with the top girls for most of the race and to finish up 24th, I'm absolutely stoked with that, it's amazing."

Not long out of the Junior (U19 ranks), Roderick is quickly compiling a case study in taking advantage of unexpected chances.

She was a late replacement for the unavailable Olivia Thornbury at WTCS Montreal in late June and duly finished 34th on debut at World Triathlon's premier level. Victory at African Premier Cup Larache followed a fortnight later and she has since backed it up with increasingly impressive 41st, 28th and now 24th places at the past three WTCS rounds in Hamburg, Sunderland and Paris respectively.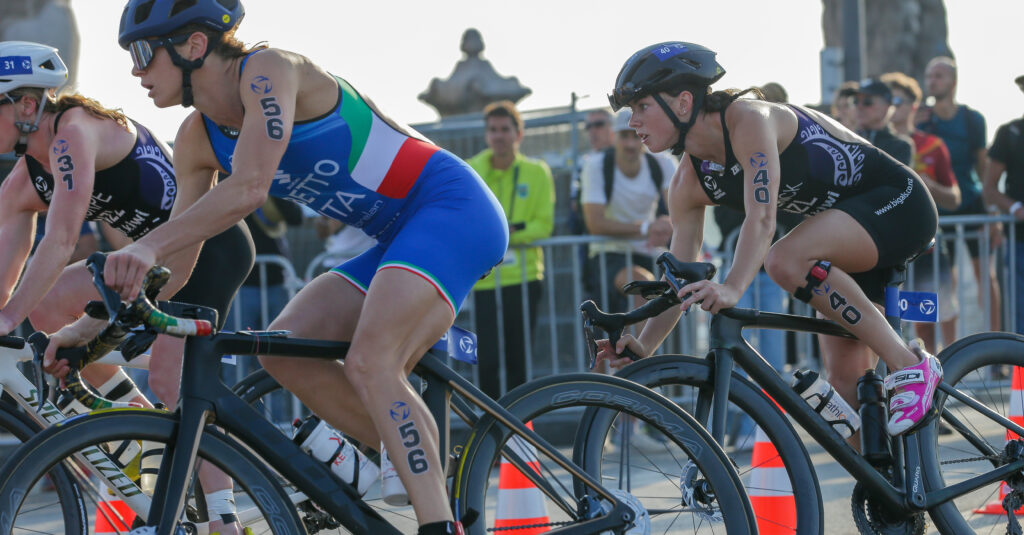 Inevitably for one so green, there have been bumps along the way. Most notable was the T2 snafu – involving a case of mistaken flag and shoe identity – in Sunderland that cost Roderick a bronze medal debut as the Kiwi senior relay team anchor.

But that has only hardened Roderick's undeniable resolve, characterised by another eye-catching swim-bike performance to be among the leaders out of T2 alongside Thorpe in Paris.

Roderick's 37:26 split for the 10km run was predictably the slowest of the Kiwi trio but has to be contextualised alongside her age, relative inexperience over the distance and the improvement coaches predict as she finds her feet at the highest level.
"It was definitely a sink or swim kind of moment being chucked in the deep end, that is for sure," Roderick continued.

"The only other Olympic distance race I've done was the Oceanians [6th overall and 2nd U23 in May] so the Paris Olympic test event is a quite a big step up. But I'm really proud of my performance today and yeah, I just managed to hang in there until the end."

Surely there is a little bit of you quietly thinking you might just be able to sneak a Olympic debut here in a year's time given your meteoric rise?
"I mean, it is always in the back of my mind but I'm just choosing not to put any pressure on myself around it," she said.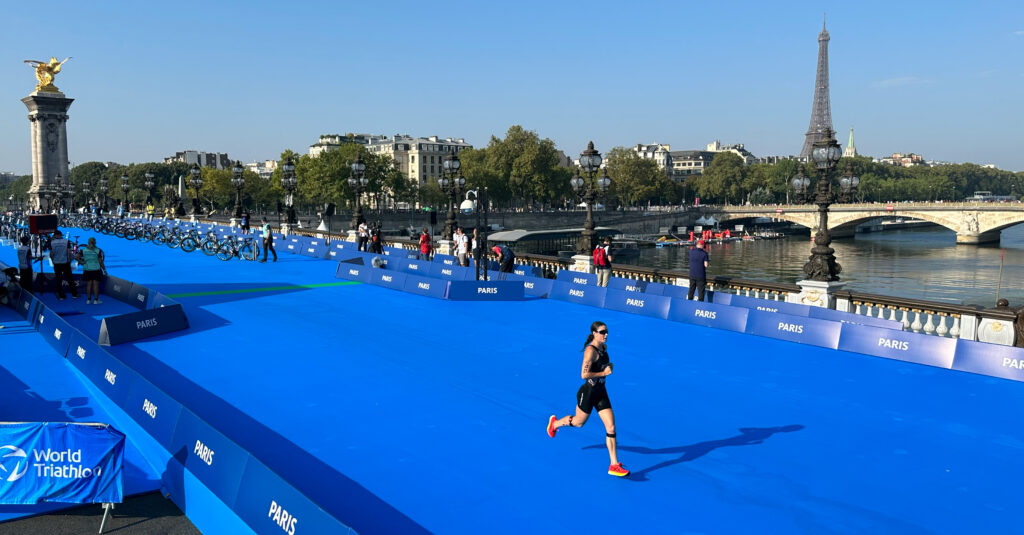 Wisely, Roderick is tempering her own expectations although she must surely now be a strong top 10 contender for the U23 World Championships in Pontevedra next month, as well as a hugely exciting prospect for the LA 2028 Olympics.
"I mean, I'm only 21, most of these girls are over the age of 30 so yeah…I'm just trying to learn as much as I can and have a lot of fun while I'm doing it at the moment."

Job done. Again. Paris 2024 might come too soon for Roderick but mark the Kiwi surprise package of the year down as a name for the future.