By Kent Gray/Triathlon.kiwi
The self-led reinvention of Trent Thorpe continues to gather momentum with the Cambridge-based Aucklander finishing 15th at World Cup Tiszaujvaros overnight.

Thorpe edged Kiwi teammate Janus Staufenberg who had qualified higher for the 30-man final at the sprint eliminator in Hungary only to unwittingly make a poor pontoon choice for the swim in the decider en route to 19th.
After a tough 2022 and a brief coaching relationship with Ryan Sissons, Thorpe took ownership of his own destiny post-World Cup New Plymouth and the results have been pleasing. After an eye-catching 5th at the Oceania Standard Distance Championships in Port Douglas in late May, the 27-year-old has finished 18th and 9th at European Cups in Kitzbuhel and Holten before kicking on in Tiszaujvaros

It was Thorpe's best World Cup performance since finishing 12th in Miyazaki in 2018 and shows he's closing in on his career-best 11th way back in Mooloolaba a year before that.
Home hero Csongor Lehmann (52:18) topped the podium ahead of a pair of Spaniards, Sergio Baxter Cabrera (52:26) and Alberto Gonzalez Garcia (52:32). Thorpe completed the 750m swim, 20km bike, 5km run in 53:17 to Staufenberg's 53:35.
"I'm happy with the race, it was a challenging one, especially with the double sprint format over the weekend, Thorpe told Triathlon.kiwi.

"I felt extremely good in the heats, especially happy with my run but like everyone else body was pretty sore starting today.
"I had an average swim but I found my bike legs and manage to bridge up to the front group with a few other guys. I ran with what I had left which was good enough for 15th on the day. It shows the progression I've made over the last couple of months with continuous improvement and more consistency."

Thorpe still has designs on a late push for Paris but knows he needs to make a significant jump in performance to challenge for the Olympics. That push will come in Asia with World Cup Yeongdo in South Korea on August 5-6 his next start.
"I'm looking for a top 5 there or better. I'll target all the Asian World Cups later in the season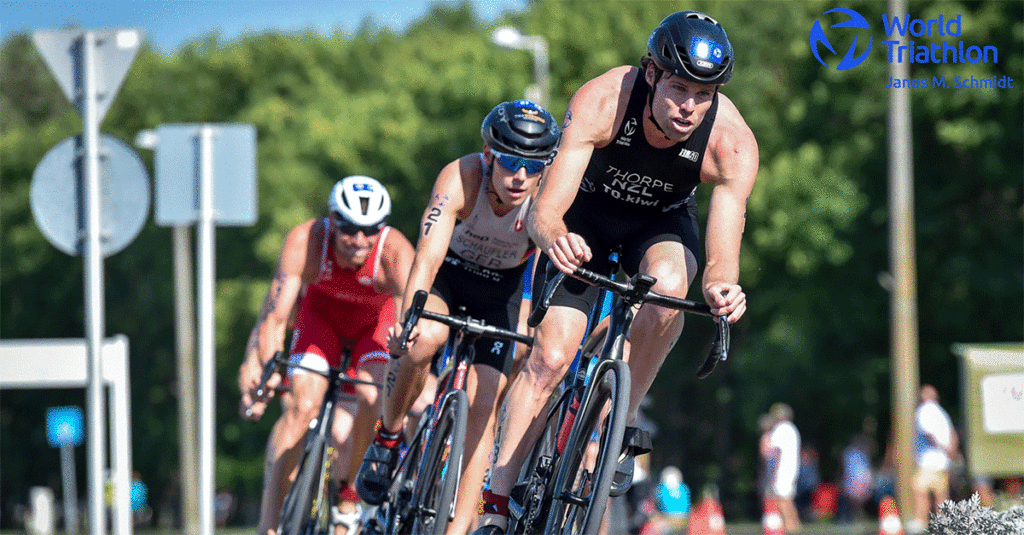 "For Paris, I feel I need to make another Jump over the next months to really put my name in there but I've found something that works for me and I'm more confident now that I have been in a long time."

Staufenberg is now hoping for a start via the waitlist at this week's WTCS Hamburg which doubles as the World Triathlon Sprint & Relay Championships.

After winning European Cup Holten last weekend and qualifying 9th fastest for Sunday's final, there were high hopes for another top-10 in Hungary. Sadly it wasn't to be.
"Not the race I wanted. Bad swim start selection had me swimming wide on the first buoy and didn't put me in a good position. It was a very unique swim course with three laps in a small pond which made for some physical swimming," Staufenberg said.

"I was playing catch up from there on but the race was up the road. It's disappointing after a good semifinal performance but is another great learning. Time to recover and wait and see if I get a last-minute start in Hamburg."

Staufenberg's partner, Olivia Thornbury, suffered a bike crash in her heat on Saturday so was unable to advance to the women's final which was won by Sweden's Tilda Mansson (58:45) in a sprint from Noelia Juan (ESP, 58:46) and Jolien Vermeylen (BEL, 58:50).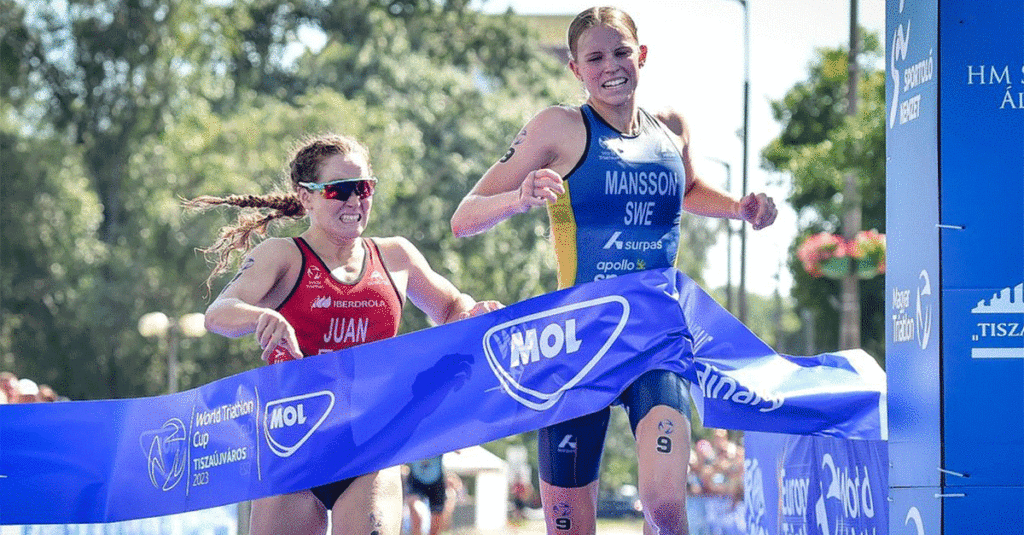 It was a blow for Thornbury after she had run to the bronze medal in the women's race in Holten.

"Still managed to finish but was a lonely solo effort to the end," Thornbury said of finishing 28th,  second to last in her heat. "Pretty upset and gutted about it but guess that's the highs and lows of racing."

Thornbury will look to quickly rebound in Hamburg where she has a start in the women's sprint.