Images: Ray Tiddy/Challenge Wanaka
By Kent Gray/Triathlon.kiwi
Confusion gave way to utter disbelief, then tears and ultimately irritation as an inexplicable routing faux pau cost Rebecca Clarke a shot at Challenge Wanaka glory on Saturday.
The Wanaka-based Aucklander took an unmapped turn 70km into the 90km bike leg, a self-confessed "race brain" decision that saw the 34-year-old cough up the lead and eventually settle for third behind Aussie Grace Thek and Dutchwoman Els Visser.
Local knowledge should have been a huge advantage at her "home" half but strangely conspired against Clarke. The decision to turn right at Orchard Road, a route previously used in the race, saw the recent Tauranga Half victor take Visser on wild goose chase of between two and four kilometres, depending on whose slightly muddied version of events you believe.
The upshot was that by the time Clarke realised her boo-boo and turned back, the duo had lost the lead to Thek. The Aussie gleefully capitalised, converting her lead off the bike with her cross-country pedigree on the decisive 21.1km run, two laps up and around the Bike Glendhu mountain bike track.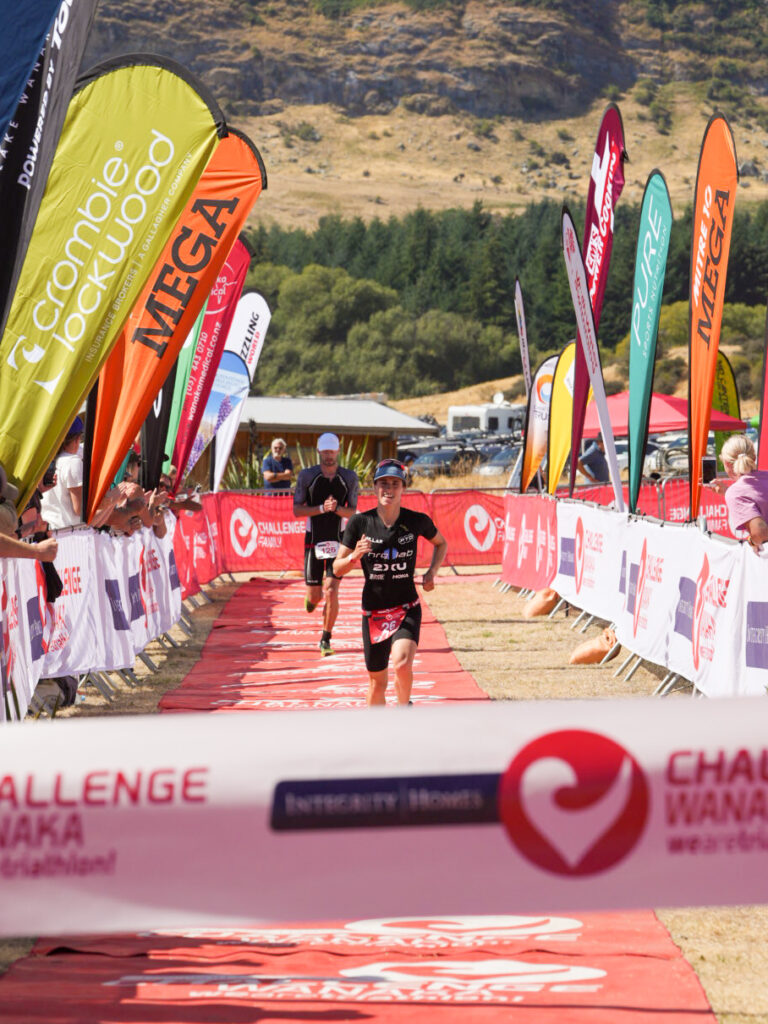 A shell-shocked and sobbing Clarke was consoled by family at the finishing chute as the raw emotions of the navigation bungle began to sunk in. Later she jokingly told Triathlon.kiwi that her explanation of events would need a lot of "f-bombs" edited out.
"Last year in Ironman Australia I buggered up the swim course and today I was just confused in my head that I have to go down this street when in reality, it wasn't that street and I should know," Clarke started.

"It is completely 100 percent my fault, I feel sorry for taking Els out too.
"I kind of half knew … and so we got to the end [of the road] and I thought no, this is not right, there's no marshals and I was kind of like, why are there no marshals? There were so many things that should have been red flags for me.
"I think we had about 2½- 3 minutes on Grace and by the time we came out, she was in front of us so we lost I'd say three minutes. I think I've got almost 92[km] in my Wahoo so…"

Visser, the shipwreck survivor and qualified surgeon turned Ironman champion figured the damage was more severe.
"I think it was at least five minutes. I think we rode like 4km extra so I lost the win with it," the 32-year-old said, taking up the story.
"It was my own stupid mistake. It was after 70 km, we had to go straight and Rebecca, she turns right. There was not like really a marshal standing there so I was actually quite surprised she took a right there. I was already thinking 'I think that athletes go straight there but we go right? But I felt like she knows this course, she knows every corner you know, so I though, okay. I'm going to follow her and then even on that section, there were some signs on the side of the road 'Cycling Event' so I thought okay, maybe this is the right way but then after a while we realised this is not okay and we had to turn around."

Visser, who will race against Clarke again at Ironman NZ on March 4, was gracious afterwards.
"Even though I am a bit disappointed, I know that I am in a good shape and it gave me a lot of confidence for the race in two weeks' time. It's okay, I'm happy to not let my mind down and still keep going and it wasn't like the fault of the organisation, it was just our own."

It was still cold comfort for Clarke who lead out of the water by 20 seconds from Lotte Wilms (who later WD'd) and nearly two minutes from Thek after a 24:44 split for the 1900m swim.
"It's very frustrating. In the swim, I was feeling amazing and I was quite surprised to have a lead over Lotte because she is an amazing swimmer," Clarke said.

"So I was feeling good, even up on the bike, I had friends yelling for me, like I feel amazing. The legs were just about great up the hills. I felt like I was riding well enough to maybe stay away and then I said Els caught me about halfway and so then we rode together, Lotte wasn't too far behind and Grace, at one turn around we saw 2 ½ minutes, so I was kind of felt like that might be enough.
"I know the running pedigree of Grace so I thought maybe I'd have enough to hold her off in the run and then I think, I'll be honest, I lost my head a little bit at that stage and I was almost like do I even want to finish this today but out of respect, this is my home town and I thought I'd lost the whole podium but like in Ironman, the day is not over until you've crossed that finish line."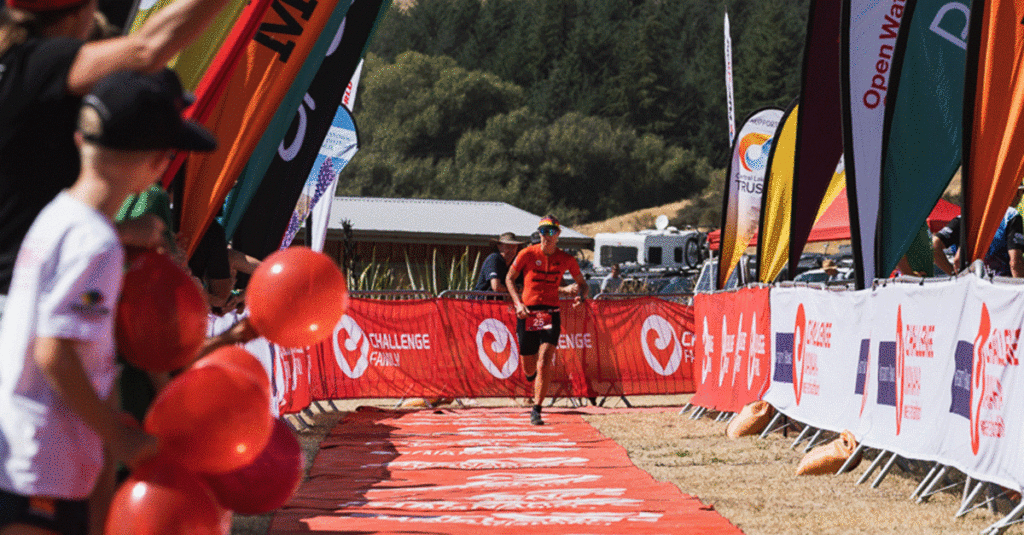 Like Visser, the best Clarke can do is forgive herself, forget Wanaka and look ahead to Ironman NZ.

"I'm going to be angry at myself and I'm going to try and use that frustration for two weeks' time."
Thek, meanwhile, was able to soak up her maiden Challenge title in 4:32:30, ahead of Visser (4:34:59) and Clarke (4:40:04).
"The course is beautiful but it is absolutely brutal," the Melbourne athlete said.

"The whole course, there was no real time to ease off the gas, it was just full gas the whole way, it was a really fun course and I come from a cross-country background so I like the trails.
"But it's been a while since I've been on them so tough, stoked to take the win here, my first Challenge win and really happy to do it in such a beautiful place. "