By Kent Gray/Triathlon.kiwi
There was sadly no fairytale ending in Abu Dhabi but Hayden Wilde's magnificent year has still been recognised with a Global Triathlon Awards (GTA) nomination.
The Whakatane 25-year-old has been shortlisted for the Male Athlete-of-the-Year gong alongside World Ironman champion Gustav Iden, 70.3 titleholder Kristian Blummenfelt, Aussie Super League star Matthew Hauser and Commonwealth Games champion Alex Yee.
As Super League Triathlon (SLT) champion, Commonwealth Games silver medallist and third overall in the World Triathlon Championship Series (WTCS) standings, Wilde's nomination is thoroughly deserved.
Unfortunately, the Kiwi No.1s shot at the WTCS title was derailed by an uncharacteristically off-key performance at the season finale in Abu Dhabi where Wilde finished six and essentially 10 seconds and one place shy of being crowned world champion.
A positive COVID-19 test just days after Abu Dhabi perhaps explained Wilde's untimely off day but the WTCS decider took little shine off an extraordinarily consistent season which included SLT race wins in London, Malibu and Toulouse along with WTCS victories in Leeds and Hamburg.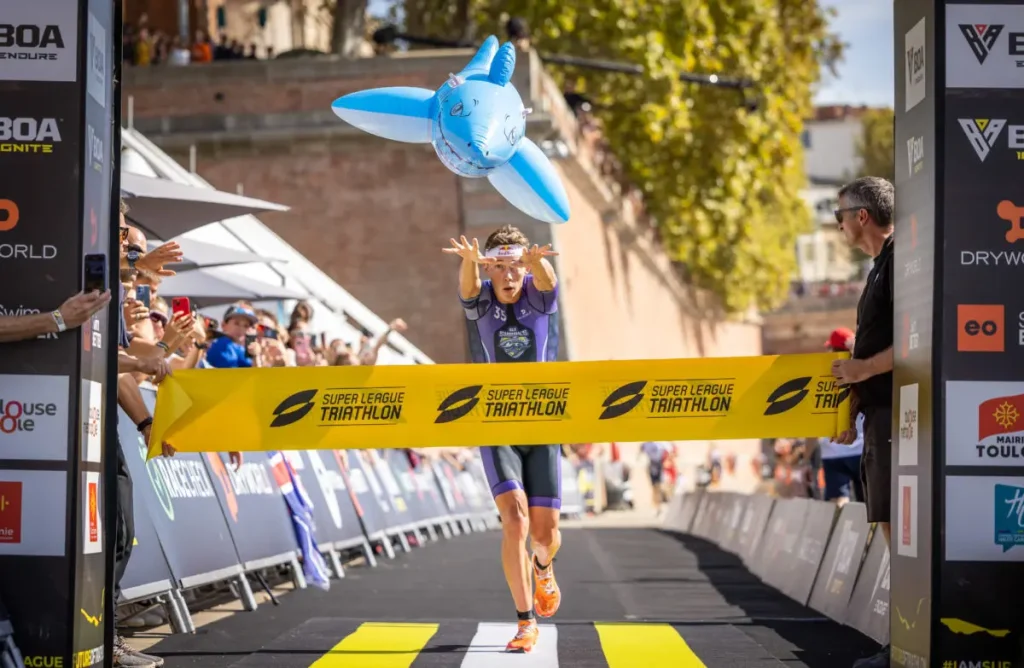 Indeed, the 6th placing in Abu Dhabi was the only time in 10 World Triathlon-sanctioned races that Wilde finished off the podium with Oceania Cup victories in New Plymouth, Mt Maunganui and Taupo, plus Arena Games final success in Singapore among his other golden performances.
The inaugural GTAs are supported by World Triathlon, SLT and the Professional Triathlete's Organisation (PTO) with the winners to be unveiled at a "star-studded" ceremony scheduled for the Palais de la Mediterranee in Nice, France, on January 20.

After a public call for nominations, a shortlist was drawn up. A judging panel comprising Jordan Blanco, Stephane Diagana, Emma-Kate Lidbury, Tim Don and Chelsea Burns will vote to determine the eventual category winners.
The Best Female Triathlete shortlist features newly-minted and record four-time WTCS champion Flora Duffy, PTO star Ashleigh Gentle, Super League winner Georgia Taylor-Brown, comeback queen Lucy Charles-Barclay and Kona super mom Chelsea Sodaro.
Sadaro's brilliant World Ironman Championship victory on debut in October has seen her also shortlisted for Rookie of the Year honours alongside Katie Crowhurst, Sam Laidlow, U23 world champion Connor Bentley and SLT fighter Kenji Nener.
SHORTLISTS
Best Swim Product Shortlist
FORM Smart Swim Goggles
Aquasphere Pantom Neoprene
Deboer Wetsuits Fjord 2.0
Swimtraxx One
Aquasphere Kayenne Pro Goggles
Best Bike Product Shortlist
Canyon Speedmax CF8 Disc
Zwift HUB
Ekoi Veloce
Canyon Speedmax CFR Disc
Wattbike Atom
Best Run Product Shortlist
On Running Cloud on Monster
Stryd Run Pod
Nopinz Aeroforce X Trisuit
Asics Shoes Metaspeed Edge+
Lever Running Device
Outstanding Nutrition Product Shortlist
Precision Fuel & Hydration PF30 Gel
Maurten Hydrogel
Precision Fuel & Hydration PF90 Gel
SiS Beta Fuel
Maurten Drink Mix 320
Outstanding Tech Product Shortlist
Lever
Strava
Race Ranger
Fuelin
Supersapiens
Best Male Triathlete Shortlist
Hayden Wilde
Gustav Iden
Kristian Blummenfelt
Alex Yee
Matthew Hauser
Best Female Triathlete Shortlist
Flora Duffy
Ashleigh Gentle
Georgia Taylor-Brown
Lucy Charles-Barclay
Chelsea Sodaro
Rookie Of The Year Shortlist
Katie Crowhurst
Sam Laidlow
Connor Bentley
Chelsea Sodaro
Kenji Nener
Outstanding Contributor Shortlist
Sophia Saller, Entrepreneur Tri-Stats
Nicola Dick, British Triathlon Age Group Director Volunteer
Talbot Cox, Video Producer & Triathlon Ambassador
Tanakorn Cheeptumrong, Triathlon Coach
Kelly O'Mara, Former Editor in Chief, Triathlete Magazine USA