By Kent Gray/Triathlon.kiwi
Hayden Wilde expects to be put under the blowtorch in Laguna Bay and can't wait to return serve when his new Canyon TT bike gets a rare race outing in Sunday's iconic Garmin Noosa Triathlon.

The Kiwi No.1 is favourite to win the 40th edition of the world's largest standard distance triathlon on debut but knows South Africans Henri Schoeman and Jamie Riddle and Aussie Matt Hauser, noted swimmers all, will make it tough from the get go in the clear waters off Noosa Beach.

There's also the likes of defending champion Charlie Quin (Brisbane) and 2019 winner Jake Birtwhistle to keep tabs on, especially if the race comes down to the later stages of the 10km run.

Former Coromandel school teacher Matt Kerr is the only other Kiwi in the 19-strong elite men's field while Amelia Watkinson and Hannah Knighton , second and third last year, will be hoping to deny Aussie superstar Ashleigh Gentle a historic 10th title in the women's race (all pictured below). You can watch Sunday's races live and free on Ironman.com/Live and the Ironman Triathlon YouTube Channel from 8:45am NZT.  
"It's going to be a tough [start], I think 90 percent of the guys that are racing the short course are all swimmers, you've got Henri (Schoeman), Matt (Hauser), Jamie (Riddle), and all those guys, so the swim is going to be quite crucial for me to at least be as close as possible to those guys," Wilde said.
Fortunately, Wilde rarely fails to make up whatever deficit he faces out of the water and Noosa is different to the World Triathlon circuit with the standard distance test non drafting on the bike. That will but the frighteners up his WT circuit pals who know all too well the Whakatane Falcon's pedal prowess.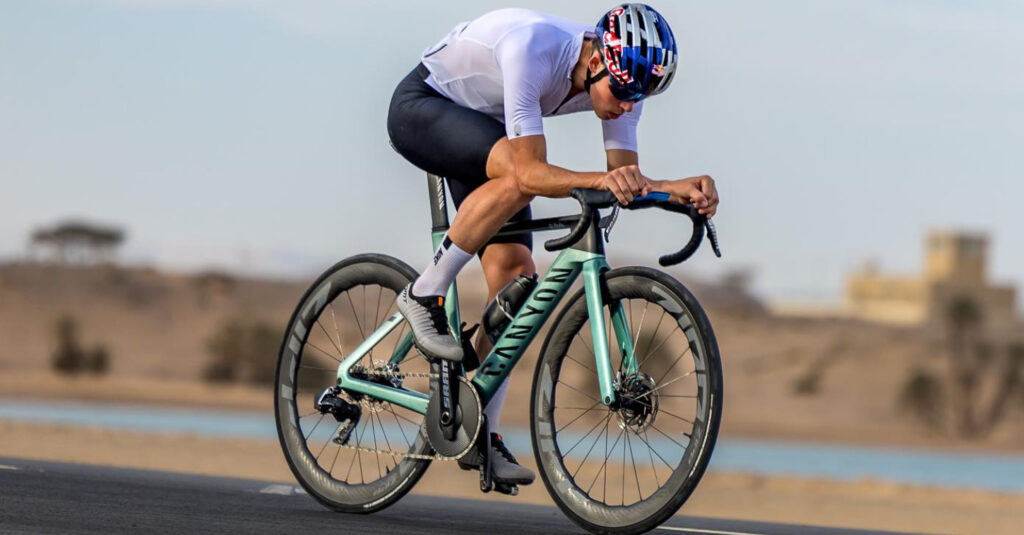 "I think you can win or lose this race hugely on the bike, it's 40k, it's non drafting, it's down my alleyway so it's going to be the first opportunity that I get to race these guys and not tow them up the road this time," Wilde said.
"So [I'm] looking forward to just doing my own thing on the bike and trying to get away and then hopefully setting up for a really nice run at the end."

The 26-year-old is loving being back Down Under at the end of a long season that will include one final race after Noosa, the November 12 Ironman 70.3 Melbourne where he hopes to qualifying for the 2024 Ironman 70.3 World Championships in his birthplace of Taupo.
"I'm feeling really good, it's nice to be back on the Oceanian side of the world with the nice warm weather," said Wilde.

"I think the jetlag has passed its last days so I'm feeling really good and ready to go, and just super excited to get on the TT bike to be honest.

"You hear so many people talk about Noosa and what sort of spectacle it is, it's a small coastal town and there's over 13,000 people racing over the next five days, so I think the atmosphere and the heritage of the race – it's the 40th year so just looking forward to getting onto the start line for the very first time and just giving it some."

Gentle. meanwhile, has won half of her eight PTO recognised starts this year and finished no worse than 3rd.  Her wins have come at the Queensland's Hell of the West in March, Ironman 70.3 Andorra in July, the PTO Asian Open in Singapore in August and at last month's Ironman 70.3 Langkawi. Indeed she's won half of her last 16 starts so it's little wonder the 32-year-old starts Sunday at short odds.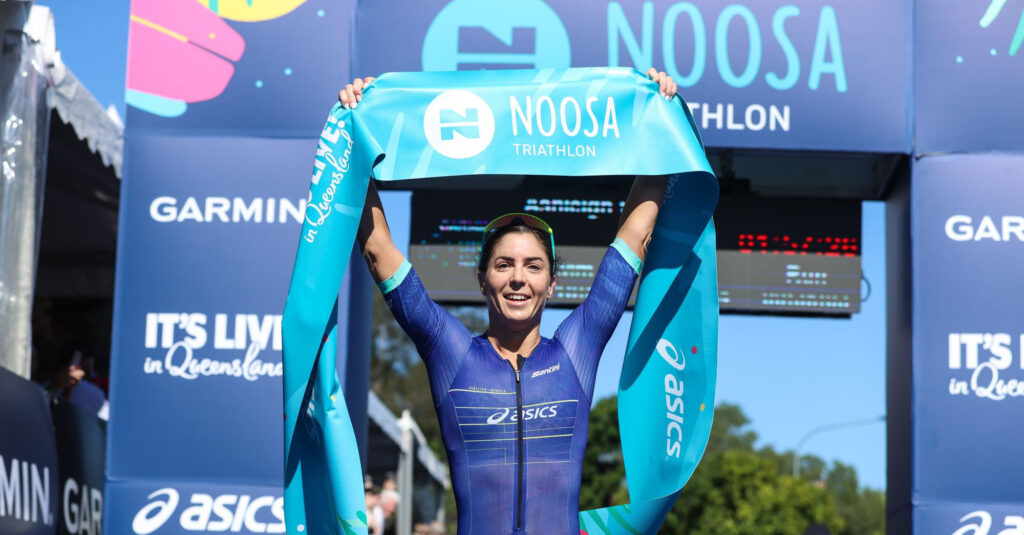 "It's been two years now doing middle-distance racing so it's kind of flown by really, it's been amazing, I had a lot of success last year and it was nice to be able to go back this year and still have some success and build upon it," said Gentle.
"I feel like I definitely got stronger this year, I feel like I learnt a lot last year and was able to put more into practice this year, it's been great to be able to keep building and I feel like I've got some really good momentum behind me and I'm pretty excited to celebrate the 40th year in Noosa with everyone."
Gentle has won nine of the last 10 editions of Noosa.
"It's pretty crazy how that's aligned. Of all the years, the 40th year is the one I'm trying to go for my 10th title, it's so surreal, I kind of think to myself how am I even old enough to have nine titles already, I feel like I'm still young at heart but I have been doing it a long time," she said.
"I'm super excited, it's a great field and that's always expected for each year but especially the 40th year, but it's the same as every year for me, just do what I can do on the day. I think no matter how tired I am or how worried I am about my fitness, at the end of the year I generally always have something special for Noosa Tri and I really hope to be able to bring some of that magic back this year. It would be the perfect way to finish the season."
40th  Garmin Noosa Triathlon

Elite Women's start list
1. Ashleigh Gentle (AUS) 
2. Natalie Van Coevorden (AUS) 
3. Amelia Watkinson (NZL) 
4. Charlotte McShane (AUS) 
5. Jaz Hedgeland (AUS) 
6. Fenella Langridge (GBR) 
7. Sarah Crowley (AUS) 
8.  Kira Hedgeland (AUS) 
9. Milan Agnew (AUS) 
10. Paige Cranage (AUS) 
11.  Hanne De Vet (BEL) 
12. Emily Donker (AUS) 
14. Jessica Ewart-McTigue (AUS) 
15. Richelle Hill (AUS) 
16. Hannah Knighton (NZL) 
17. Sophie Malowiecki (AUS) 
18. Mikayla Messer (AUS) 
19. Lotte Wilms AUS 
20. Charlotte Derbyshire AUS

Elite Men's start list
31. Hayden Wilde (NZL) 
32. Matt Hauser (AUS) 
33. Charlie Quin (AUS) 
34. Jake Birtwhistle (AUS) 
35. Henri Schoeman (RSA) 
38. Brandon Copeland (AUS) 
39. Nicholas Free (AUS) 
40. Yoann Colin (AUS) 
41. Nick Frisby (AUS) 
43. Matt Kerr (NZL) 
44. Harvey Lanigan (AUS) 
45. Kurt McDonald (AUS) 
46. Jarrod Osborne (AUS) 
47. Jamie Riddle (RSA) 
48. Jack Sosinski (AUS) 
49. Rory Thornhill (AUS) 
50. Edward Vining  (AUS) 
51. Harrison Wiles (AUS) 
52. Levi Hauwert (AUS)