By Kent Gray/Triathlon.kiwi
Samatha Kingsford and Kieran McPherson were the Kiwi best as French compatriots Arthur Serrieres and Solemn Billouin both repeated as Xterra World champions in Italy overnight.
Kingsford was 11th in the women's race in Trentino, completing the 1.5km Lake Molveno swim, slippery 32km mountain bike at the foot of the rain soaked Dolomites and 10km trail run along the shores of the fabled Italian lake in 3:27:09.22.

That left Kingsford just shy of 21 minutes behind Billouin. Fellow Kiwi Lizzie Orchard, on the comeback trail from injury, was 22nd in 3:37:33 – 31:21 adrift.
McPherson matched Kingsford 11th place in the men's race, finishing 8:23 behind Serrieres (pictured above, centre) who won in 2:38:53.
Like Orchard, Jack Moody was 22nd in 2:56:33 while a flat tyre meant Sam Osborne (pictured below) wasn't able to capitalise on a being second out of the water, eventually finishing 27th, nearly 20 minutes behind in 2:58:47.
"My World champs started great, 2nd out of the water put me right where I wanted to be. But things went tits up after that and riding the rim down into T2 after a flat summed up my day," Osborne wrote on social media.

"I put a lot into this build and prep for Worlds so this definitely hurts. A little lost for words after that. I saw a post a while ago from Sebastian Kienle which I think sums up the feelings well after today. 'I choose to live a life full of emotions, sometimes not the nice ones, But sometimes great ones. I know that even if sometimes I doubt my decisions I know that I would never want to live a life where there is no risk of upset' or something like that."
Moody was pleased with his efforts after being the best of the Kiwis in the short track race on Thursday. The results come after his recent 17th at the Ironman 70.3 World Championships in Finland, "a result I'm actually pretty stoked with" the Aucklander wrote at the time.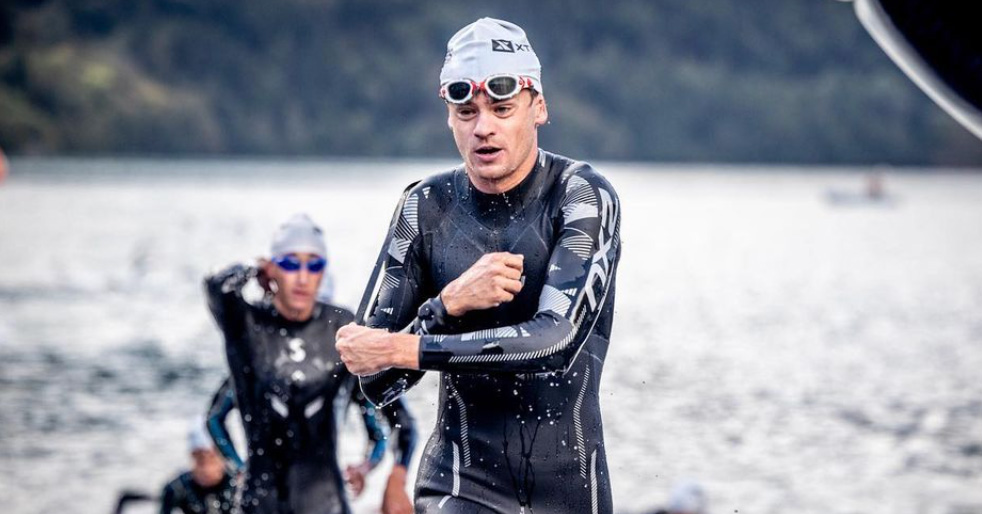 "Amazing experience at Xterra World Champs to close out my Euro trip. 13th in the short track and 22nd in the full distance at the end of the day. Swam good, rode as I expected in the conditions and ran well so can't ask for much more," Moody said.

"It was pretty incredible to see how much the sport's evolved since my first world champ's experience 6 years ago as an amateur. The 24hrs of torrential rain and slippery track were always going to make it super tricky for me and my particularly limited off-road skillset (huge fair weather rider) but I had a crazy amount of fun nonetheless and I think it really showed the beauty of Xterra racing in all conditions."