By Kent Gray/Triathlon.kiwi
Jack Moody has produced the headline Kiwi result in the short track race at the Xterra World Championships in Italy.
The 30-year-old Aucklander was 13th in Trentino, completing Thursday's 400m swim, 8km bike and 3km run in 35:15 to finish 1min 40sec adrift of Danish winner Nielsen Sloth.
Moody finished a place ahead of countryman Kieran McPherson (35:24) with Sam Osborne 19th in 35:56.
"First time racing for 30min full gas proved to be a huge shock to the system and left me with a Great War face," Moody told Triathlon.kiwi of photos from the race.
Samatha Kingsford placed 18th in the women's race in 42:07 with fellow New Zealander Lizzie Orchard, on the comeback from injury, 30th in 44:24. The women's title was captured by France's Solenne Billouin in 37:34.
"Yesterday I ran! For the first time in over 3 months 💃 – a trial by fire in @xterraplanet Short Track. Preparation obviously not ideal, but I'm here and will give it my best – Cobwebs are now off for the main race Saturday," Orchard (pictured below) said.
All five Kiwis are set to line up in the showcase Xterra World Championship on Saturday with live coverage available on the Xterra website here from 7.50pm NZ time.
The race is over the full distance – a 1.5km swim in icy Lake Molveno, a 32km mountain bike at the foot of the Dolomites before a 10km forest track run along the shores of the fabled Italian lake.
Moody predicts the mountain bike will be telling on Saturday as the rain fell in Trentino.

"It's going to be a mud bath. Ready to go and have a heap of fun though," he said.
Aucklander Orchard was 10th at last year's Xterra World Championship at the same venue with Matamata'sMcPherson a creditable th.

McPherson has been in top form in 2023, with 1st and 4th places at Xterra Quebec and at the Xterra USA Championships in Beaver Creek, Colorado respectively.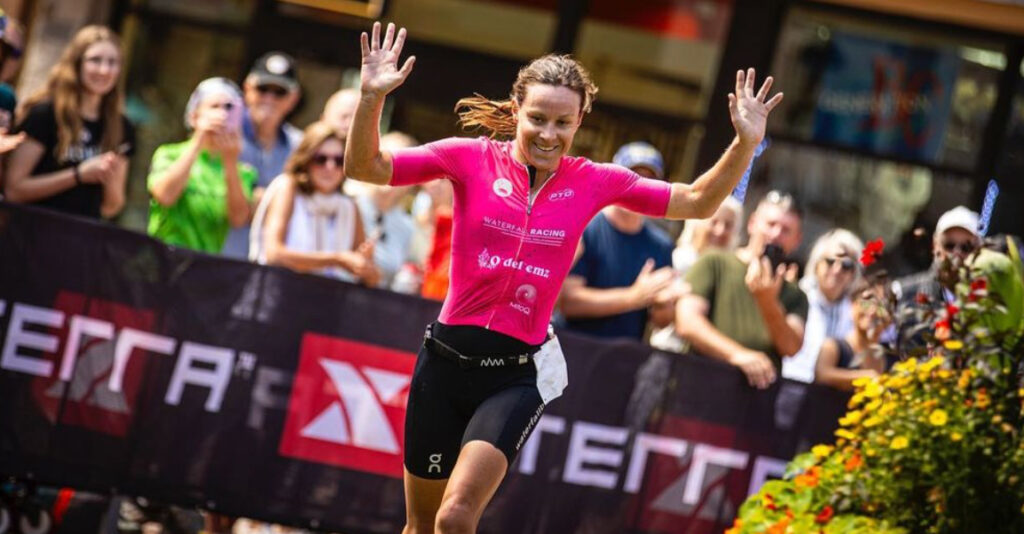 Kingsford has also been a star on triathlon's premier off-road circuit with gold and bronze medals at the same races as McPherson.

Osborne (pictured below) was 3rd in the US and 2nd in Quebec and happy with his short track race.

"Nice little blow out yesterday at short track, but tried to keep in all under wraps and save as many matches as I could for the big dance tomorrow. 10am start, 8pm NZT [Saturday]. It's going to be one seriously wild race with the deluge that has been falling from the sky. Wish everyone the very best mechanical luck in these conditions out there and I'm sure there'll be a few great stories to share after. Let's go!!!"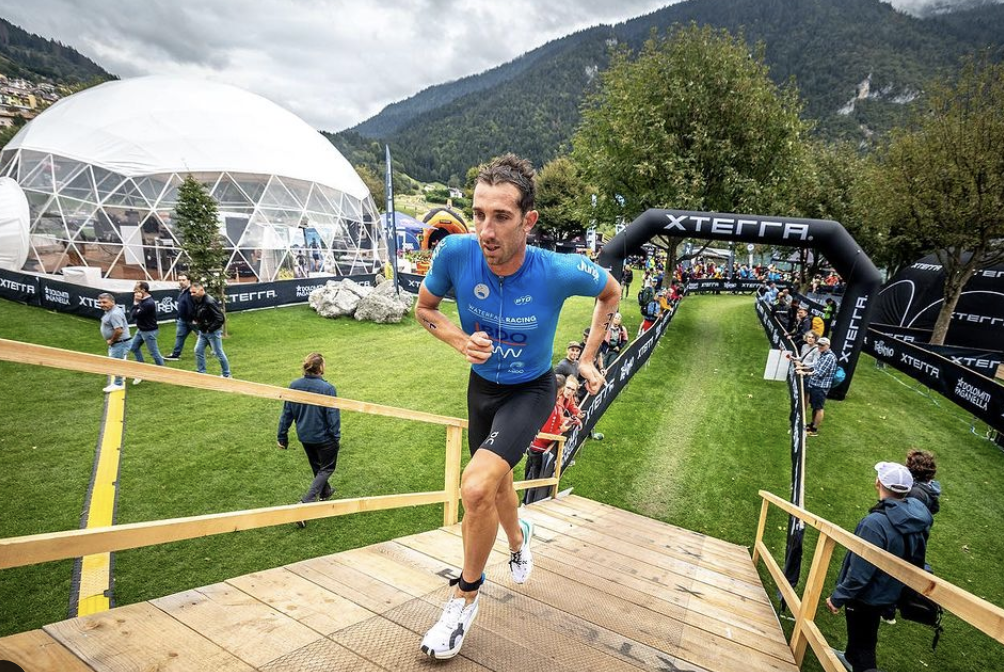 New Zealand enjoys a proud history in Xterra with Hayden Wilde (2021), Nicky Samuels (2013) and former Olympic champion Hamish Carter (2006) winning the world title

Nine Kiwi age groupers are listed to race in Trentino:
Men
Chris MacDonald (20-24)
Stephen Woodwark (25-29)
Nic Sowerby (25-29)
Yu Shen Liu (30-34)
Bryce Dunlop (45-49)
Nathan Peterson (50-54)

Women
Sam Houwers (30-34)
Gonda Sollie (30-34)
Sosie Sinclair (60-64)