Images courtesy Xterra
By Kent Gray/Triathlon.kiwi
Jack Moody is toying with extending his 2023 European campaign to take in the Xterra World Championship in Italy after continuing his dream summer run of results in Rotorua.
The 29-year-old Aucklander overcame a scary tangle with a buoy on the swim and everything four-time champion and home favourite Sam Osborne could throw at him to clinch the Xterra New Zealand title (1000m swim/26km mountain bike/11km trail run) in 2:06:16 on Saturday.
Moody's 3:21 win over Osborne in the offroad triathlon comes hot on the heels of his victory at Challenge Wanaka last month, third at the Tauranga Half on January 21 and his Ironman 70.3 New Zealand win in December.

He's now considering the chance to follow in the footsteps of Hayden Wilde who was crowned Xterra World Champion in 2021.
The 2023 Xterra Worlds will be held in Trentino, under the shadow of the Dolomites, on September 23-24, meaning Moody would need to extend his summer in Europe which is likely to include the Ironman 70.3 Worlds in Finland in August and before that the fabled Alpe D'Huez L triathlon in July.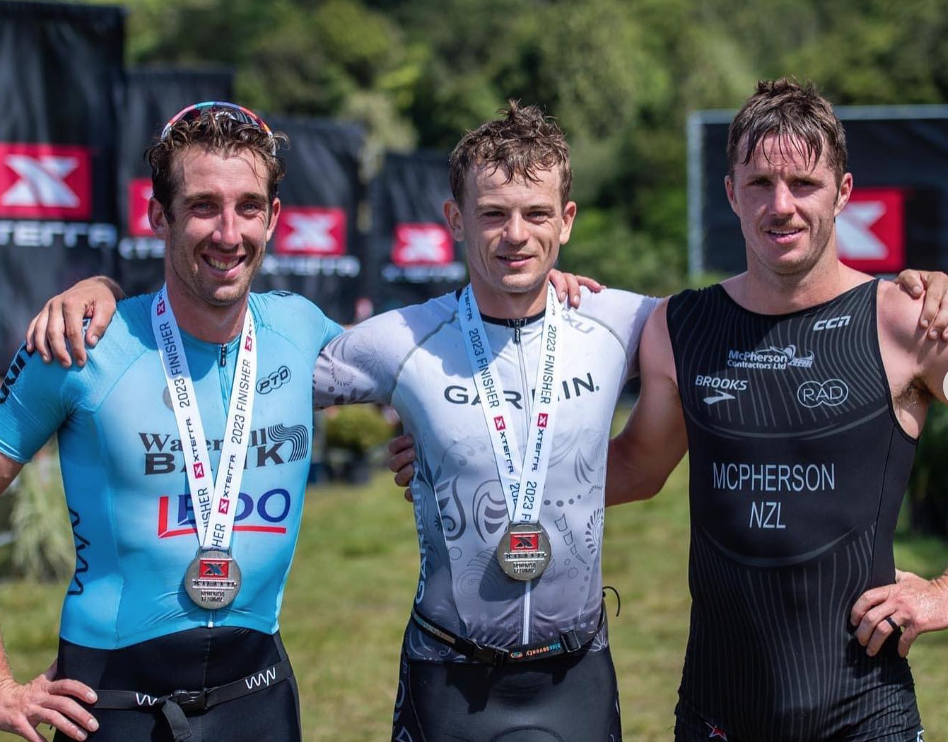 "I would love to do the Xterra worlds but it all depends on money really as it means two more weeks in Europe and taking an extra bike over," Moody told Triathlon.kiwi.

While Moody works on the financial and logistical challenges, he'll hope to maintain his rich vein of form at the Tineli Volcanic Epic and the Hawke's Bay Half Marathon where he holds the course record of 1:07:12. The latter is still in doubt due to Cyclone Gabrielle but the former, the mountain biking stage race over 200km Rotorua, Taupo and Tokoroa geothermal and forest trails, is locked in for March 23-26.
Moody will be hoping for four calamity-free days of riding after becoming entangled in the Blue Lake turning buoy on Saturday. It came after he hit a curb and was flung over the handlebars of his TT rike en route to victory in Wanaka.

"Yeah, interesting swim with the on-shore chop. Took on way more water than I would have liked and panicked as I got tangled up with the first buoy," Moody said taking up the story of his race.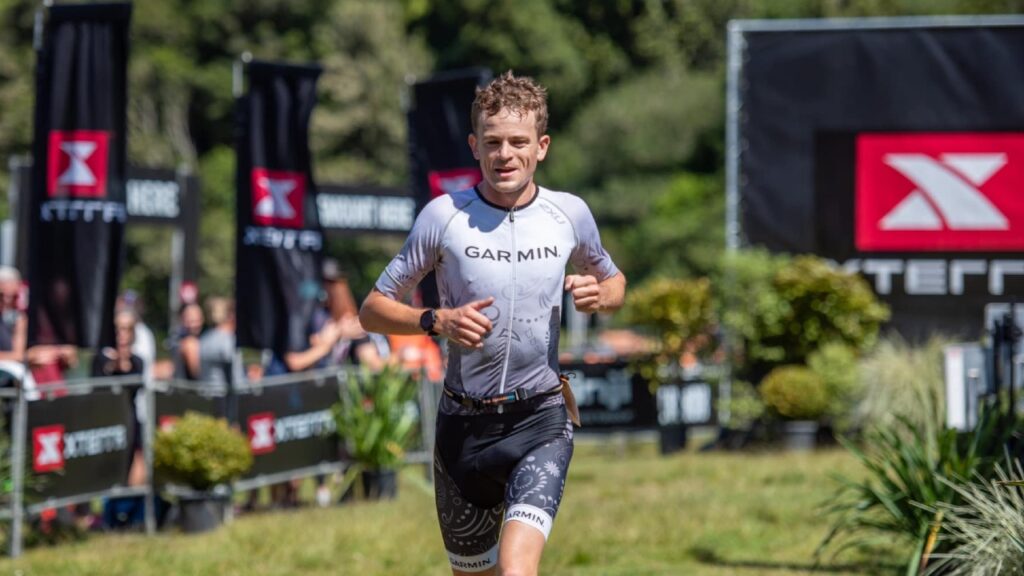 "Once the split happened, I rallied and raced my own race. After a rather sloppy and not my finest transition I was able to get to work on the bike about a minute or so down in 4th at the time.
"The course is a funny one with not being able to see anyone more than 10 seconds ahead of you. Got into 2nd at about half way through the bike but being my second mountain bike this year I assumed I was losing buckets of time to Sam [Osborne].

"I made the tactical decision to just put the biggest chain ring onto the bike and work the road sections where I thought I would have some more horsepower than the others. Got the fright of my life when I got to T2 and Sam was just leaving on the run."

After giving Osborne a 1:13 advantage out of Blue Lake, Moody produced the fastest bike split of 1:12:08 -m by 54 seconds over Osborne – and then let his leg speed do the talking.
"After a p…ing contest up the first set of stairs with Sam, I managed to pull away and felt like one of those magical days on the run where it comes effortlessly," Moody said of his 40:44 split for the 11km run. Kieran McPherson's 43:16 was the next fastest on the run to secure third behind Osborne who produced a 44:31 effort.
"Pretty surreal to beat the hometown hero Sam given he has won the event the last four years. Great day out and stoked to bag the win."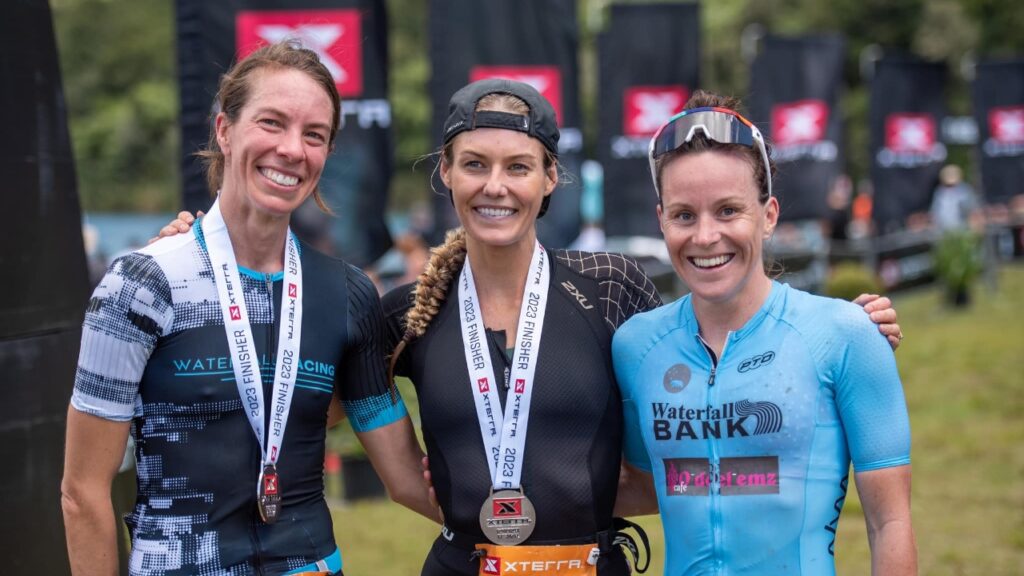 Australian Maeve Kennedy won the women's title in 2:26:35, holding off Kiwis Samantha Kingsford and Elizabeth Orchard.
"As I was going into T2, Samantha was heading out onto the run. I believe it was a 30-second lead, but I gave it my all and started hunting," said Kennedy who was fresh from victory in Xterra Wellington.

"I could see her ahead as we ran around the beautiful Blue Lake, and by the 2km mark we were together and I worked on trying to extend a lead. I am absolutely stoked, it was an incredible race."