Photos: World Triathlon
By Kent Gray/Triathlon.kiwi
Saxon Morgan enjoyed the best Kiwi finish but wasn't overly happy. Eva Goodison again gleefully nailed two-thirds of the women's race but can't wait to get her run speed back. Lachlan Haycock experienced "mixed feelings" too.

World Cup Valencia early Sunday (NZT) proved a challenging race for all the Kiwis in Spain with Brea Roderick withdrawing a few laps into the bike to preserve energy for the upcoming U23 worlds in Pontevedra.
RELATED: Roderick, running on empty, sacrifices World Cup Valencia for U23 Worlds bid
Morgan was 22nd and Haycock 27th in the men's race won by Spaniard David Cantero Del Campo. Rio 2016 Olympic champion Gwen Jorgensen captured the women's title – 2569 days since she last topped a World Triathlon podium – in a standard distance test where Goodisson was again a swim-bike protagonist before resigning herself to a paced run as she works her way back from a back injury.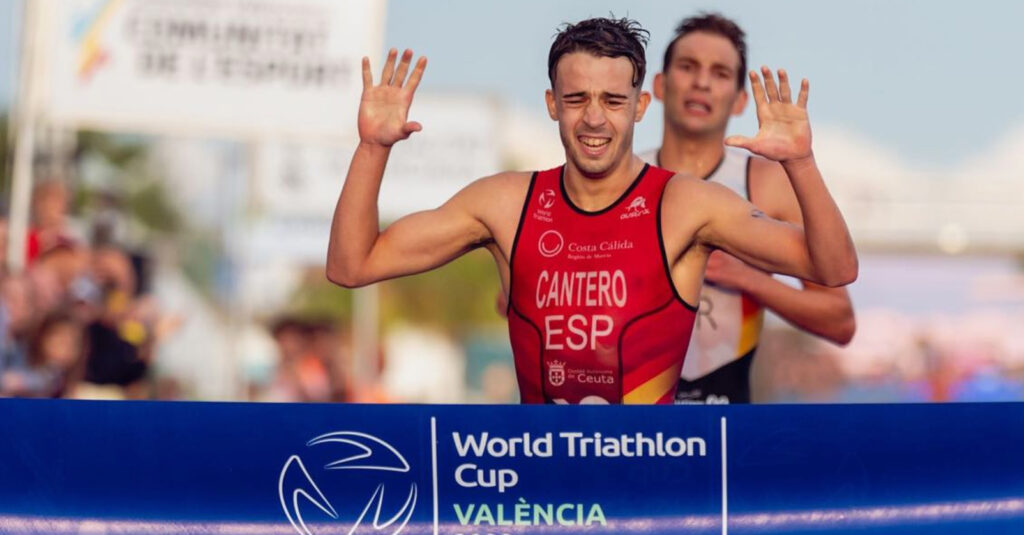 Given the circumstances and the fact this was the Mt Maunganui–based 24-year-old's first standard distance start, she wasn't complaining with her 2:01:41 effort to Jorgensen's 1:55:01.
"Today was also about learning experience on how to pace, tactics and most importantly fueling which is something I haven't had to consider in the sprints…it was a long way," Goodisson told Triathlon.kiwi.
"So considering this, I am very happy."
Goodisson managed to avoid the swim maelstrom that caught out the three other Kiwis, including Roderick who got "absolutely destroyed" in the washing machine.
"I was on the leader's feet for the whole swim after a strong start which was great and set me up well," Goodisson continued.

"I then positioned myself well in the bunch, so I rode in the top third the whole way, responding to attacks and making sure I managed my energy. "

Goodisson hails from a running background but has had to ease her way back given the jarring which isn't a comfortable bedfellow with a neural back injury. Her 40:20 split for the 10km was therefore never going to challenge Jorgensen's decisive 33:37 effort as a result.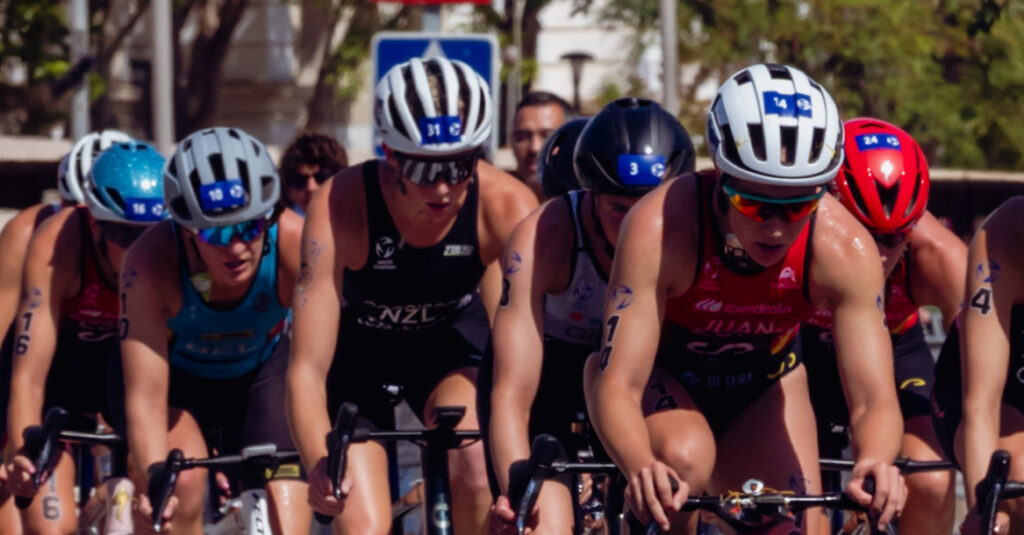 "The 10k run was just a pacing effort. I made sure to go out steady and hold a pace which I managed.
"It's frustrating still coming back from injury and I'm still a way off running from where I want to be but it's really encouraging knowing I'm right up the front of the swim and bike. So once the injury has healed, I'm excited."

Next up for Goodisson is the elite race at the World Triathlon Championship Finals in Pontevedra from September 22-24.

"That will be a real test. Good opportunity to swim-bike with the top girls and then build on my 10k run. Then I have a big World Cup stint with Tangier, Chengdu and Tongyeong. So a heavy last part of the season but it's what I need to do to get back on the scene."

Morgan's trouble throughout the 1500m swim manifested itself on the bike and run.
"On the run I just had really sore…well, stitch really. It may have been just from the swim, I ended up drinking a bit much of the ocean which made me really thirsty on the bike, so I ended up drinking too much liquid on the bike to quench my thirst after getting out of the salty ocean," Morgan said.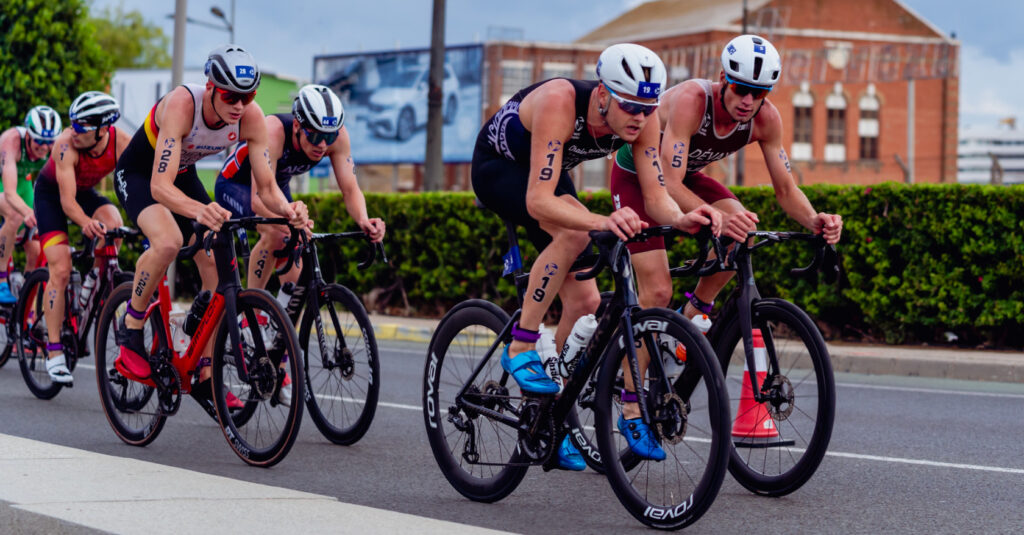 "The swim was super physical but it's pretty expected at this level of racing. I have been swimming pretty well but just too much fighting around the buoys to just pretty much stay afloat and moving around the outside just wasn't possible
"Overall, not very happy with the race, it was a tough day from start to finish. Just didn't have the legs today, couldn't push hard. Pretty disappointed but good to blow the cobwebs out in a standard [distance race] before Pontevedra."

Morgan stopped the clock in 1:44:35 compared to Cantero Del Campo's 1:41:10 and Haycock's 1:45:30. The Kiwi male run splits of 33:21 for Morgan and 34:14 for Haycock put Jorgensen's 33:37 effort into even sharper focus.

For Haycock, the damage was done on the swim, meaning he and Morgan had to expend a lot of energy on the bike to chase down the leaders.
"Feel like I've been swimming really well lately but just got beaten up in the water. Pace felt super chill during the swim but it was too physical to move forward," Haycock said.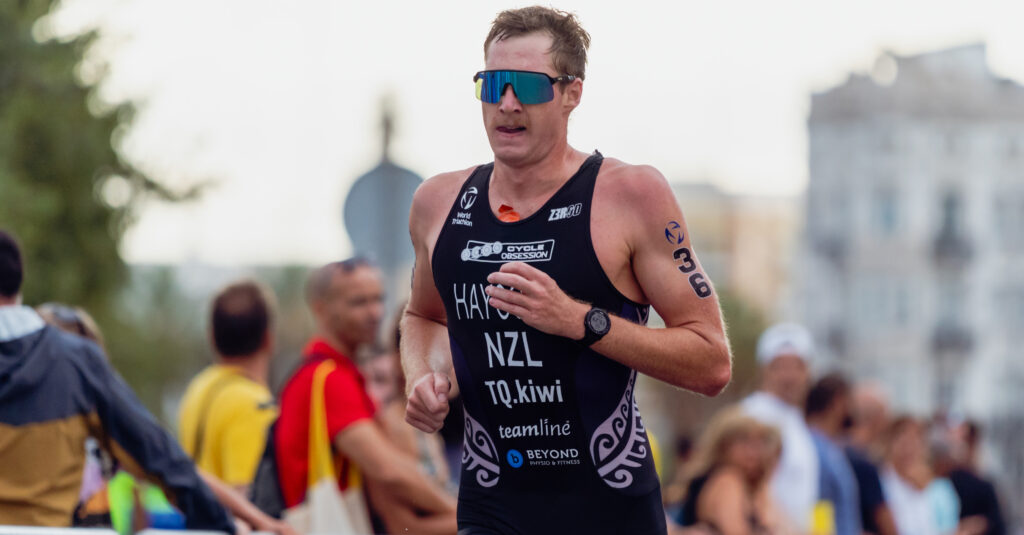 "Went into this race with the goal to nail my swim-bike as the first five minutes of the bike has been where I've been struggling during the last few races.

"I have done a big bike focus during training and was happy to not only achieve this goal but actually be strong enough to be a key contributor for making that chase pack catch the front group. We had 3-4 people come up to Saxon and I after the race and saying that without us two, the chase would not have caught.

"Then onto the run and just don't have the legs today to run with the front guys. Definitely a good indicator on what I can work on next."

Like Morgan, the next race is the U23 worlds in Pontevedra, and thereafter World Cups in Tangier and Rome before Haycock heads home for the rest and the Oceania summer.