Tayler Reid (far right) on the bike course familarisation in Sunderland overnight (Photo: Tri NZ)
By Kent Gray/Triathlon.kiwi in Sunderland
The Brits are strangely conspicuous by their absence in Sunderland, thankfully the bikes of the NZL team are not.

Welcome to the sixth and, technically, penultimate round of the World Triathlon Championship Series (WTCS) where the seven Kiwis set to race in England's gloomy North-East are grateful for the small mercy of having pedal power. More on Team NZL's disruptive buildup in Banyoles soon.

Relocated from its traditional home in Leeds, the 14th successive British edition at World Triathlon's top-tier includes individual sprints on Saturday (the men at 1am and women at 2:35am Sunday NZT) and a Mixed Relay on Sunday (12:15am Monday NZT).
For the record, the August 17-20 Olympic Test event in Paris also carries WTCS points but is not listed as an official WTCS event; Sunderland is the penultimate leg of seven, the precursor to the World Triathlon Championship finale in Pontevedra, Spain from September 22-24.

That is for later though. For now, the England stopover is a guilt-edged opportunity for the Kiwis to kick on from the giddy heights of WTCS Hamburg a fortnight ago where Hayden Wilde was crowned World Sprint champion, Nicole van der Kaay and Tayler Reid produced season-best 6th and 11th placings respectively and then combined with Wilde and Ainsley Thorpe to claim silver in at the World Relay Championship.

With the likes of Alex Yee, Beth Potter (training for the standard distance Paris test event) and Georgia Taylor-Brown (injured) not racing their home event, the door to more Kiwi podium success is ajar.


Wilde is ranked second behind WTCS leader Vasco Vilaca in the men's race (2pm BST) but will be favoured for a 5th WTCS title given his Hamburg heroics, the absence of Yee and Aussie Matt Hauser and the fact Portugal's Vilaca has yet to make the top step of a WTCS podium. Frenchman Léo Bergère, the 2022 WTCS champion, will undoubtedly give Wilde a run for the US$19,000 winner's bank transfer while Reid and Dylan McCullough (pictured above) will eye an opportunity to secure the first of the two WTCS top 8s they require to likely secure the second Paris Olympic Games nomination (behind Wilde) to the NZOC.

Reid was gutted not to make the top-10 shoot out in Hamburg and expect a resurgent weekend from McCullough after he failed to emerge from the repechages en route to 45th place.
Saxon Morgan (pictured below), meanwhile, will grasp another opportunity at World Triathlon's premier level. After his 52nd placing in Hamburg, the Cantabrian will continue his countdown to the U23 worlds in Pontevedra and will be buoyed by the relay bronze medal he secured in Hamburg with McCullough, Brea Roderick and Hannah Knighton.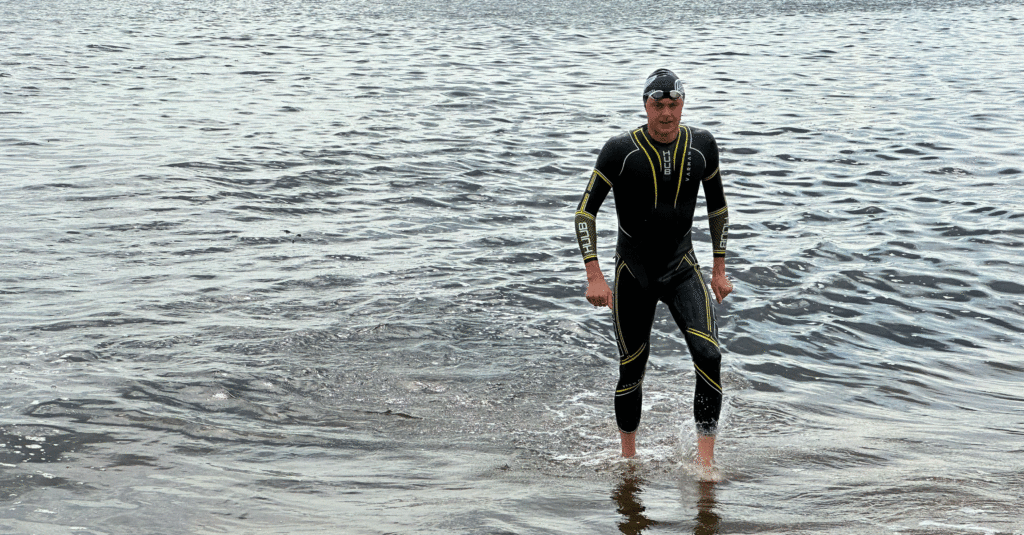 In the women's race (3:35pm Saturday BST), van der Kaay is the third seed behind Cassandre Beaugrand and the Hamburg winner's French compatriot Emma Lombardi. After finally showing in Hamburg the type of form that took her to a perfect five from five record during the Oceania summer, van der Kaay is a shot at making her first WTCS podium since her silver in Hamburg in September 2021. The Taupo 27-year-old will certainly want to sow-up the second top 8 she requires to remove any Paris qualification stress.

Thorpe and Brea Roderick make up the Kiwi contingent, ranked 14th and 26th respectively.

A brilliant leg in Team NZL's run to silver in the Hamburg relay will give Thorpe (below) hope of eclipsing her 21st placing individually in Germany and perhaps even her WTCS best of 17th in Abu Dhabi in early March.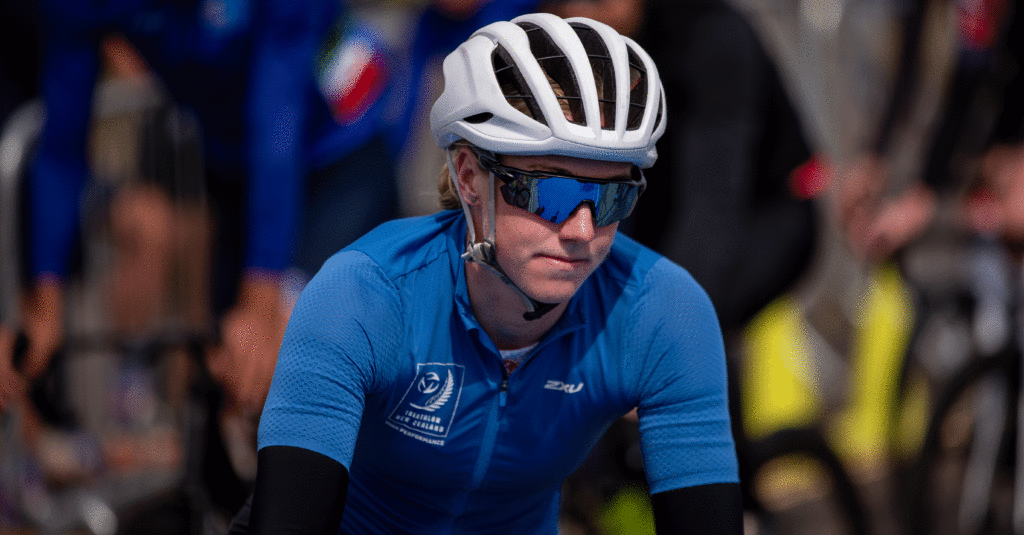 For Roderick, Sunderland is the continuation of a giddy rise to triathlon's top table. The 21-year-old Cantabrian made the most of a late call-up to WTCS Montreal, placing 34th in late June. She was 41st at WTCS Hamburg, pivotal in the U23 relay bronze and may yet get a start in the senior relay in Sunderland, an opportunity cruelly denied her in Montreal when the relay there was cancelled due to poor air quality blown in from Quebec's wildfires.

Eva Goodisson has also travelled with the Kiwis to Sunderland and will contest the British Triathlon Senior Super Series finale, an event being held on the sidelines of WTCS Sunderland and over a course just shy of the standard distance, in her comeback from a neural back injury.

Success for any of the New Zealanders will be particularly sweet after nine Kiwi bikes (and a physio table) were left on the tarmac in Hamburg when Team NZL jetted back to their European summer base of Banyoles, via Barcelona, on July 17.

Five fraught days elapsed before Reid, van der Kaay, McCullough, Morgan and Knighton were reunited with their trusty steads, and another three, increasingly nerve-racking days before the rides of Roderick, Thorpe, Sophie Spencer and Lachlan Haycock finally turned up, along with a bike belonging to a coach and the physio table.

That left just one day for the likes of Thorpe and Roderick (pictured below in Spain) to ride their own bikes in Banyoles after all the impacted athletes were forced to hire cycles to keep training disruption to a minimum. It was particularly cruel for Spencer who was forced to withdraw from her final race in the U19 ranks, European Cup Tabor in the Czech Republic last weekend.
Despite the disruption, the character-building lead-up won't be wheeled out as an excuse in Sunderland. If transition is the so-called 4th discipline of triathlon, resilience is the glue that underpins every aspect of Olympic swim, bike and run campaigns.

With so many big names missing – Olivia Mathias is the sole Brit in the women's race and Barclay Izzard the highest ranked of just three British men at 29th – WTCS Sunderland is an opportunity to cash-in.