By Kent Gray/Triathlon.kiwi
Mila Laarakkers' face was as long as her odds of driving away with the brand new Suzuki Swift GL suddenly seemed, the disappointment impossible to camouflage.

The Helensville 14-year-old had just drawn pot 13 during the first stage of the Tri NZ Suzuki Series prize draw. It meant she'd be the last of the finalists assembled at Auckland International Airport given the chance to choose a key fob downstairs a few minutes later, press the 'unlock' button and hope the sporty Blue Swift lit up.

But, miraculously, fobs were selected, buttons pushed and the GL's LED-enhanced headlights refused to flash. One by one, Aaron MacDonald, Dave Chandler, Joy Baker, Federico Gfeller, Kurt Peterson, John Forrest, Rachael Monkhouse, Andrew Richards, Juerg Muff, Mitzi Taylor and Olivier McGuinness stepped forward only to walk away with hopes dashed. They'd all earned a place in the draw by simply doing what they love, competing at one or more of the past summer's Suzuki Series events around New Zealand.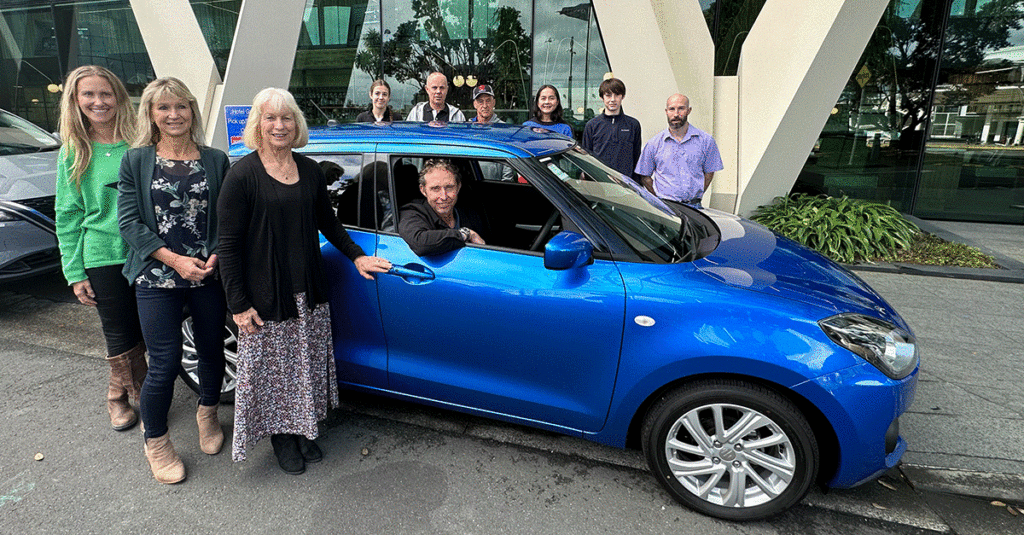 It came down, then, to the final two. Surely Laarakkers would still rue being the unlucky 13th, even if the Kaipara College student's expression had suddenly brightened? Fiona Southorn, with pot 12, was the first to go in the now 50-50 chance prize draw but again, there were no lights, no beep. Laarakkers, too young to drive, had won.
Soon behind the wheel of the Swift GL automatic, upgraded with keyless start and entry, climate control and those snazzy LED lights, she phoned home. "I won the CAR!" she excitedly screamed to her Dad on the other end of the line.
"I definitely didn't think I was going to win it when I got drawn 13th," Laarakkers said before a pause to gather her thoughts. "Sorry, I'm just so excited!"

"I didn't even think I'd be able to press any buttons, I wasn't going to get it at all but I ended up getting it."
What's it like being the owner of a circa $25,000 car, albeit one who has still to open the Road Code?

"It feels pretty good, it was very unexpected but it feels very, very good."

By a twist of fate, the winner of last year's Tri NZ Suzuki Series prize draw, South Islander Neve McKenzie, just happens to be a good friend of Laarakkers.
The last-gasp win was a dramatic end to a fun day where Olympic Games gold medallist Hamish Carter was the guest speaker, sharing memories and inspiration that ensured no one left empty-handed even if they had to drive (or in some cases fly) home in their own vehicle.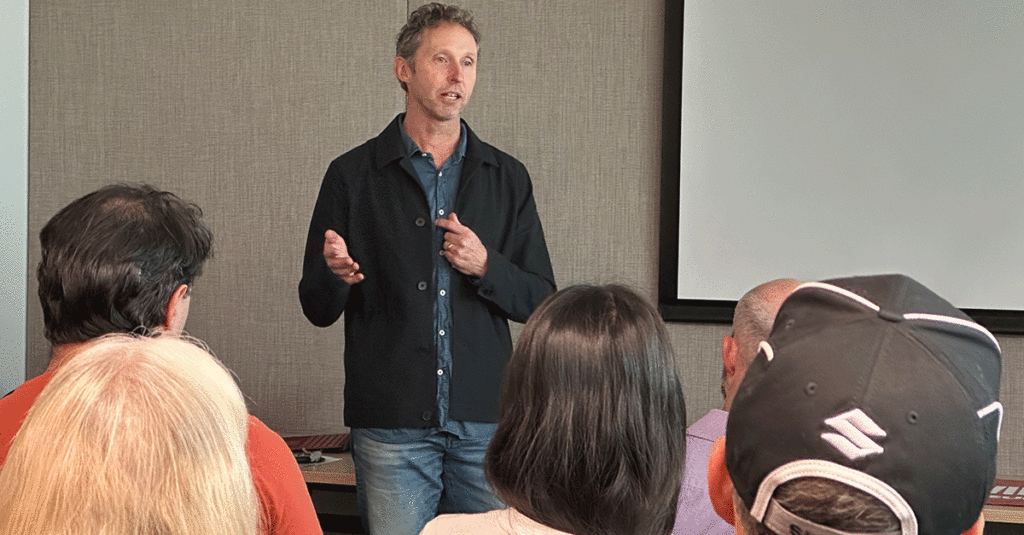 Before long the 2023-24 Tri NZ Suzuki Series will open with the first chance to get your name in the draw to win a new Swift coming at the Suzuki NZ Sprint Duathlon, Para and Schools Championship at Ambury Park in Mangere Bridge.

Laarakkers' is a likely starter on August 13 and will arrive in style, even if she'll need someone to do the driving.