Photos: EL Finchy Productions
By Kent Gray/Triathlon.kiwi
There are triathlons and then there are triathlons. There are also triathletes who love doing what can loosely be categorised as "normal" races and then those who enjoy pushing the endurance envelope to extremes.
Welcome, then, to Ultraman Australia – all 515km and three gruelling days of it. While we're here, allow us to introduce one of those triathletes, willing Noosa first-timer Simon Cochrane.

The 38-year-old Hamilton father-of-two revels in swimming, biking and running much further, and definitely faster at those distances, than any Kiwi triathlete we know.

He can't wait for the 'The Ultimate Challenge' which starts and finishes from the Noosa Heads Surf Lifesaving Club on Saturday, or at least that's what Cochrane was saying on the eve of the ridiculous test of body, mind and soul.

"It's my first time racing an Ultraman, or even a multi-day event, so I am expecting a tough few days,' the Hamilton Triathlon Club member told Triathlon.kiwi.

We can only concur with what, ahem, Simon says given what confronts the Kiwi on the Sunshine Coast.
He's among, with all due respect, the crazy cats will ease themselves into the race with a mere 10km swim and 140km on the bike tomorrow. Sunday? A Giro d'Italia-Esque 281.1km on the bike, minus the assistance of drafting to suck you along and save energy. We're knackered just writing that and can't comprehend the 84.3km of running that follows on Monday.

All of which begs the obvious question. Why Simon? Why?

"It's awesome to show my kids, family and the athletes that I coach how far you can push the body and mind…and you can usually go a lot further and faster than you believe," Cochrane said.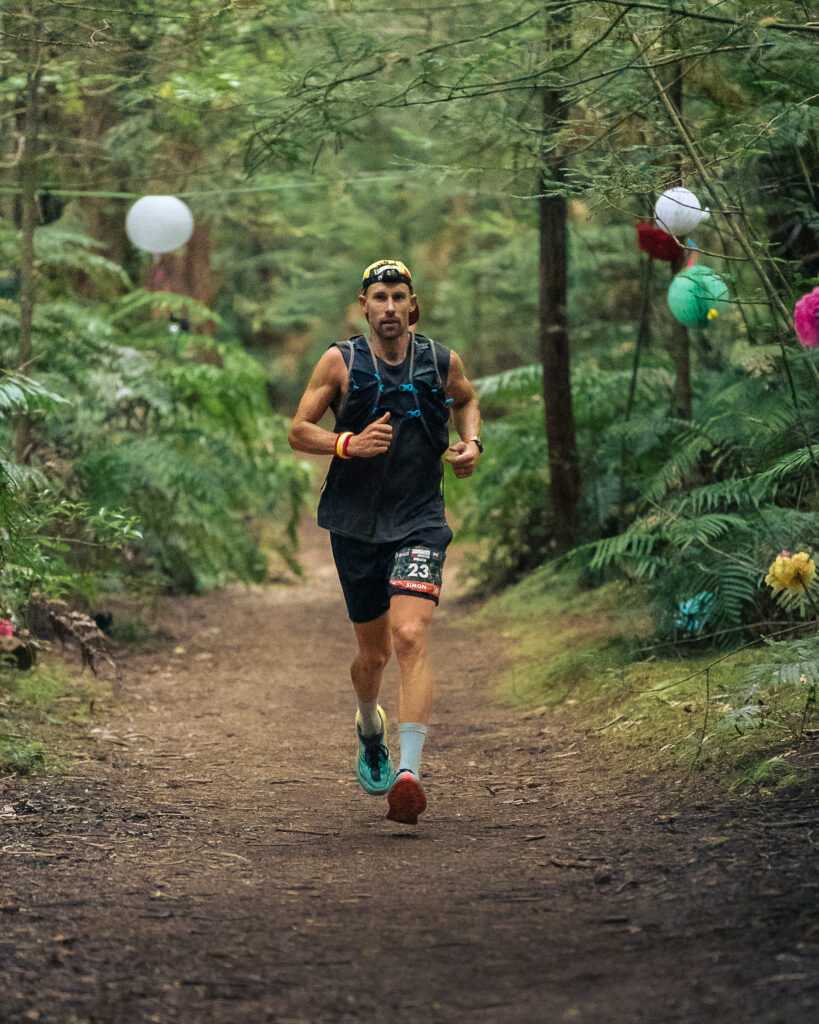 Let's unpick the detail within that answer. Cochrane runs his own coaching company (check out athleticpeak.co.nz) and is married to Larisa, a 11-time Ironman finishing legend in her own right.

From that, we can safely deduct that this is very much a family affair.

"The family are very supportive and love to get involved with the crewing and organising everything," Cochrane confirms. "They're great trips away to some cool locations and general adventures. I love the challenge of these longer events and trialling different training approaches during each lead up."

There is prepping for normal triathlon, of course, and then there's getting ready for something like an Ultraman. For Cochrane that's included a mind-spinning amount of racing, let alone the training miles needed to get to the following start lines the past season:

Blue Lake 24hr (201km) – Win
Taupo 100km – Win
Taupo 70.3 – 3rd 
Rotorua Suffer (Half) – Win
Tauranga Half – 5th
Tarawera (100 miles) – 5th 
Ironman NZ – 6th
"The preparation on the back of the New Zealand triathlon season has gone well. I've had my biggest month of training ever in the lead up but was nice not to have to do too much run volume as I raced the Tarawera 100 miles in Feb and had a great block leading into that and Ironman New Zealand."
With 515km to come, it's hard to contemplate getting ahead of yourself. But we've seen these types before. What's next after Ultraman Australia, Simon?
"Haven't thought too far ahead," Cochrane said, convincing precisely no one.

"…but definitely have some epic races in the back of my mind. Some of the iconic ultra events like Badwater 135mile, and maybe even some 200mile+ run events."

Go well you crazy, awe-inspiring Kiwi!