Photo: @sunnycoastphoto
By Kent Gray/Triathlon.kiwi
Shattered. The world record that is and not, implausibly, the superhuman who has just achieved the most extraordinary – and certainly the most underappreciated –  sports feat by a New Zealander this year.
Simon Cochrane slashed an astonishing 1h 32m 18s off the previous Ultraman triathlon record en route to victory in Ultraman Australia on Monday. What makes that even more remarkable is that it was the Hamilton 38-year-old's first crack at the gruelling 515km distance. Indeed, the three-day race in Noosa was Cochrane's bow at a multi-day triathlon.
"What an epic few days," Cochrane told Triathlon.kiwi. "So stoked with my preparation and even more so with my execution on my first attempt at this format.
"Don't think it has really sunk in yet."
As an endurance racing junkie, Cochrane quietly calculated he might threaten the world record but even he was stunned by his time of 19:48:47 for the 10km swim/140km bike (Saturday), 281.1km bike (Sunday) and 84.4km run (Monday).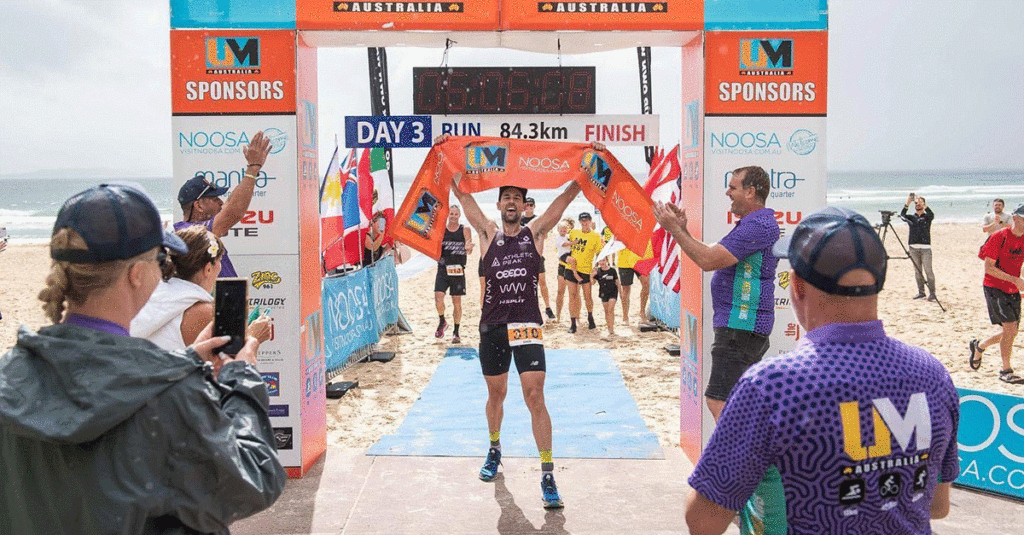 That obliterated the previous world record of 21:21:05 set by Maksim Kniazev at Ultraman Arizona in March. Sadly for the 33-year-old Russian, and coincidently his Ukrainian girlfriend and chief support crewmember, Mila Borodavkina, the world mark wasn't to be his for long.
"I never had thoughts of being able to go sub 20 hours but I thought sub 21 would be doable, and would still be a world record," Cochrane said.
"The record was set this year, beating the last one by less than 30 seconds, so to take over 80 minutes off this was insane."
The Ultraman World Championship, first held in Hawaii in 1983, is scheduled for November 24-26. Cochrane is hoping to be on the start line.

"I don't think Ultraman Aus is a direct qualifier but am hoping I will get an invite," Cochrane continued.

After Noosa, anything less would be a travesty. The Hamilton Triathlon Club star set the tempo for his record-shattering race when he swam the 10km 20 minutes faster than two-time world champion Richard Thompson and extended that to a lead of 37 minutes after the 140km bike.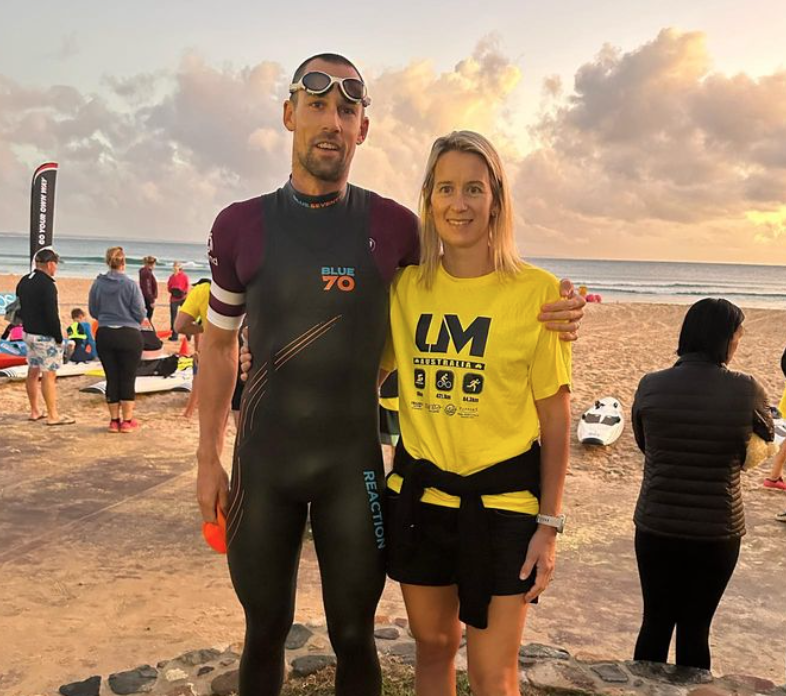 Cochrane was the first person to go sub-four hours for the hilly ride and doubled down by slashing 24 minutes off the old course record for Sunday's 281.1km ride. He wasn't the fastest around the tough, wind and rain-lashed loop – Steve Ledger was four mins quicker – but the Kiwi had extended his overall lead to more than an hour.

All that was left? The small matter of a double marathon. And yes, you guessed it, another course record fell to Cochrane who covered the 84.4km in 6:06:07 after a stunning 2:58 split for the first marathon. The previous record was 6:29.

Cochrane praised his family and support crew afterwards. They included Matt Kerr and Luke and Beth McKenzie who acted as run pacers on Monday "carrying 2-3 bottles of water and Tailwind / Red Bull for me throughout the entire run. It allowed me to just focus on running and getting in the zone. My family and support crew were awesome throughout."
Two obvious questions remain. How's the body and what's next?
"The body is pretty good considering. Muscles and general fatigue, just a bit more tired than usual after the three back-to-back days of super early starts and big days," Cochrane said.

"Not sure what the rest of this year looks like yet but some more epic races and adventures will be on the cards for sure." Regardless of where he races next, one thing is guaranteed. The Waikato father-of-two won't go anywhere now under the radar ever again.