Images courtesy oxman.co,nz
By Kent Gray/Triathlon.kiwi
In the frenzied fumbling of transition, the shrewd idea of gloves went out the window first. Then, as a consequence of fingers frozen by the next 2¼ hours of wet road riding, the socks wouldn't go on either so got the short shift too.
Fortunately for Tom Somerville, the sodden decision-making in T1 and T2 during Sunday's brutal OxMan didn't derail his race although it did mean the 25-year-old was required to pay a little extra pain tax for his breakthrough in the Canterbury half.
Like women's champion Anthea Oliver, the Christchurch-based aeronautical engineer still managed the relentless rain and bitter cold best to win the 1900m swim, 92km bike and 21km run in a slick and dripping wet 4:06:36, leading home Peter Fitzweijers (4:30:52) by more than 24 minutes. Chris Keogh rounded out the dual Suzuki NZ South Island Mid-Distance Championship podium in 4:36:56.
It was a sweet moment for Somerville after he'd led off the bike the two previous editions of John Newsom's OxMan's only to be mowed down on the run thanks to challenges stomaching his gels. Both times, Timaru pal Jared Millar got the chocolates.
"2020 my first go at it, my first half-distance race, I had a nearly four-minute lead coming off the bike and ended up blowing it and coming third. Last year I had a seven or eight minutes lead off the bike and blew it again to finish second," Somerville said.
"So it feels pretty good to get the win this time. The conditions certainly weren't easy but that's what you get when you race in November I suppose, down South particularly. All part of the fun."
RELATED: Canterbury conditions 'so, so, so bad' give new OxMan champion Anthea Oliver 'war stories' to dine out on forever
The 'fun' started during the swim in the irrigation lake fed from the Waimakariri River. Somerville has been working on his swimming the past year and was pleased to find himself well ahead, until he realised he was also a little lost.
"In the poor light, and my eyes aren't that good at the best of times, I kind of lost the buoy so got a bit lost, swam a bit of extra distance. It wasn't anything appalling."
What happened next was excusable too but did trigger a snowball of problems on the bike and eventually, pain on the run.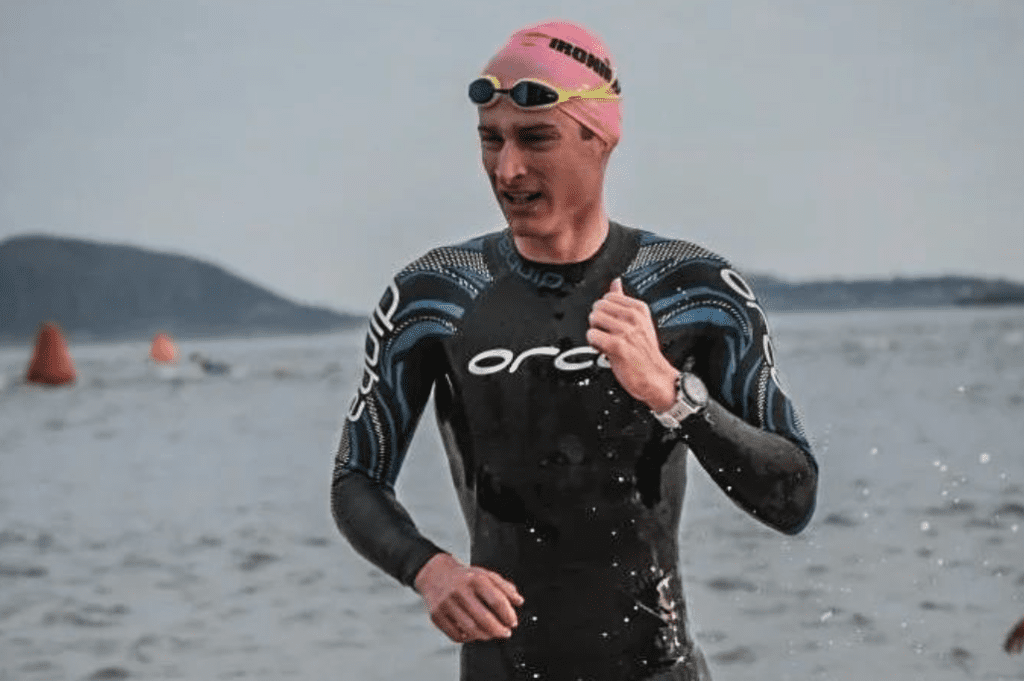 "Going into transition, I had some gloves there because it was a bit cool but they got wet in the rain and I couldn't get them on. I thought it's a just bit of water [rain], I'll carry on without them, it won't be an issue.
"Turns out it was an issue. About half an hour into the bike, I couldn't feel my hands and that made everything a bit more difficult really, taking on nutrition, changing gears, flying down corners [struggling to brake] which is not ideal."
Somerville still produced a "really good" ride on the treacherous roads nonetheless, powering into a lead he'd never relinquish. Indeed, his average speed was faster than the numbers New Zealand reps Henry McMecking and Jack Staples were pushing in the Mini OxMan which was half the distance.
"I was pretty happy with that but off the bike didn't have the use of my hands so I couldn't put my socks on in T2, anything over Olympic distance I try to wear socks to look after the old feet.
"It was alright for about half the run until I looked down and there were some red spots on my shoes and I thought, that's not meant to look like that. But it was alright, I had a pretty good run."
Somerville was again being modest. By good, he meant a 1:19:49 split for the 21km of road and shingle trail running – a PB by four minutes.
"I was pretty happy with that and I feel like I've got a little more to give if I can get all my nutrition right and that sort of thing."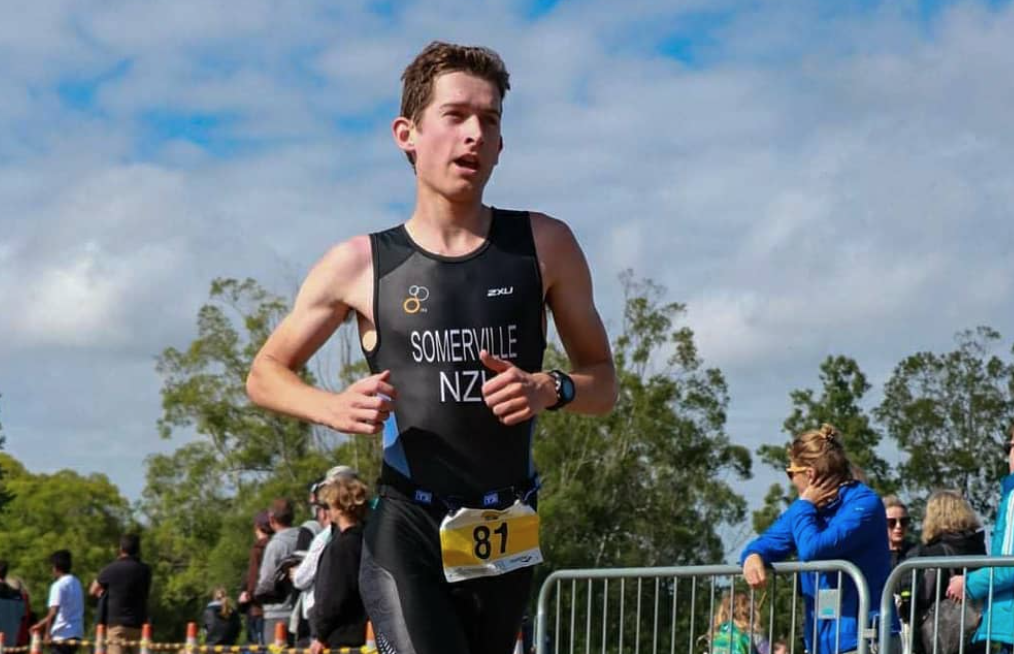 Somerville was a runner during his secondary schooling in Nelson, got bored with the sport, then took it up again during his varsity days in the Garden City. An injury forced him on the bike and then after he started swimming, bingo a triathlete was born "about four years ago".
"I did a local sprint distance race which happened to be a qualifier for World Champs and I qualified. Went over to Switzerland in 2019, came 19th there which was pretty cool. Started getting more and more into it and realised I couldn't really swim that well so thought longer distances more suited to me."
That led to his maiden half at Oxman in 2020. Now, he's eyeing the elite field Tauranga Half at the Fulton Hogan Mt Festival of Multisport on January 21 and if all goes well there, a pro licence beckons.
"For now I'm going to focus on 70.3. A couple of years' time, I might have a crack at an Ironman and see how it goes but for now, that distance is probably a bit much for me."
How far do you think you can take this?
"Yeah, good question. I'm not really sure because I've got a job I really enjoy and I'm not quite ready to give that up yet, and I'm certainly not making any money off triathlon so I'm not really thinking about being a full-time athlete at this point.
"My goal is really to see just how fast I can get while I'm enjoying it. If I'm not having fun, what's the point? We'll see how it goes."