Images: Sunny Coast Photos
By Kent Gray/Triathlon.kiwi
Ashleigh Gentle extended her Garmin Noosa Triathlon dynasty to a ninth win in 10 years but the Aussie superstar was pushed hard by Kiwis Amelia Watkinson and Hannah Knighton in the world's largest Olympic distance race.
Queensland-based mid-distance specialist Watkinson and Cambridge prospect Knighton took silver and bronze respectively on Sunday in encouraging performances for vastly different reasons.
For Watkinson, it was an impressive return from a broken elbow suffered in a bike crash in Europe earlier this year while Knighton consigned a difficult three years, including a bout of COVID, to history with her step back onto the podium.
Gentle won in 1:57:26 to cap an outstanding year which has included winning the inaugural Professional Triathletes Organisation Canadian and U.S. Opens over the PTO's unique 100km distance.
Watkinson was 66s adrift in 1:58:32 while Knighton stopped the clock at 1:59:57.
Studying for a Master's degree in Data Analytics and Human Performance Science at Waikato University, Knighton was chuffed to see a big block of training with Tauranga-based coach Chris Willett pay dividends. Willett doubles as Tri NZ's Development Lead.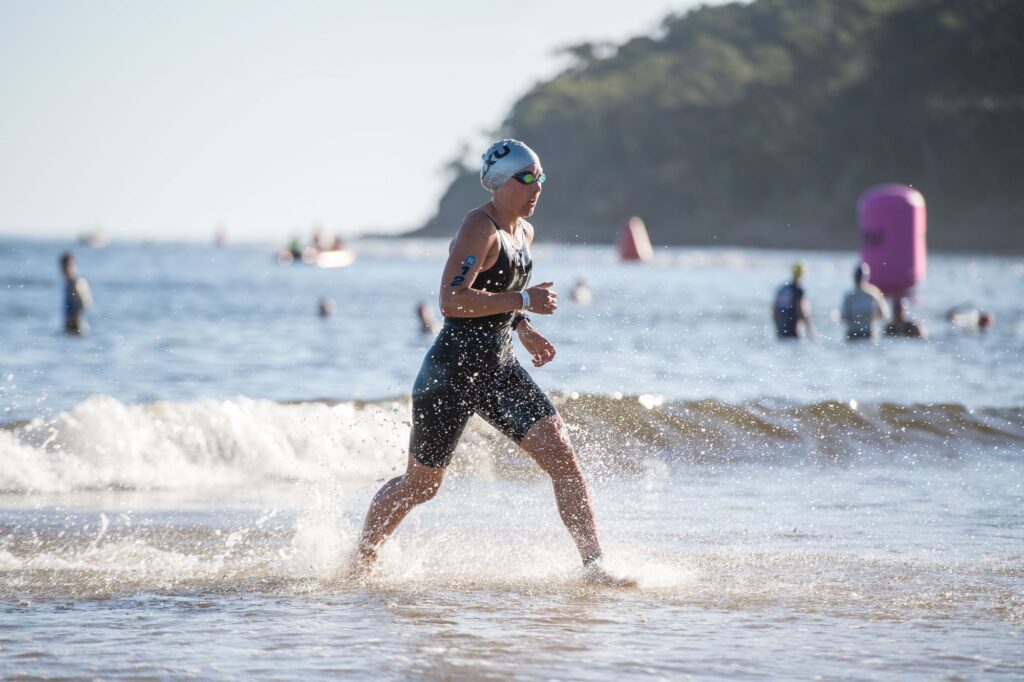 "I've been so nervous all week, so I was just super happy to get on the start line and just show what I've been working on in training, I'm really happy," said Knighton.
"My coach and I have had such a good training block leading into it so I'm just happy to go out and show what I'm capable of."
Knighton was first out of the water, leading the way onto the 40km bike course.
"My coach was telling me that I had to be patient and I knew that I was kind of on my limit and so I was just trying to be patient and hold my numbers and race my own race. It's really different to the racing I'm used to in the ITU [World Triathlon] circuit where you're in a pack so I knew I just had to trust myself, trust my legs and just hold on.
"It's so good to have Amelia and Ash here today, both of them I look up to so much. They're such top long-course racers so I'm really stoked to be on the podium with them."
Watkinson was likewise thrilled to push Gentle.
"…Ashleigh has been top of the world stage in middle distance triathlon this year so to come second to her shows some good form after I was out for six weeks only four months ago so I'm pretty happy with that comeback," said Watkinson
"The bike, I think I needed a few more minutes on Ash to really be competitive and push her but I'm happy with that result, I'm really over the moon.
"It's good to punch that ticket of validation. Three months ago I couldn't swim, bike, or run."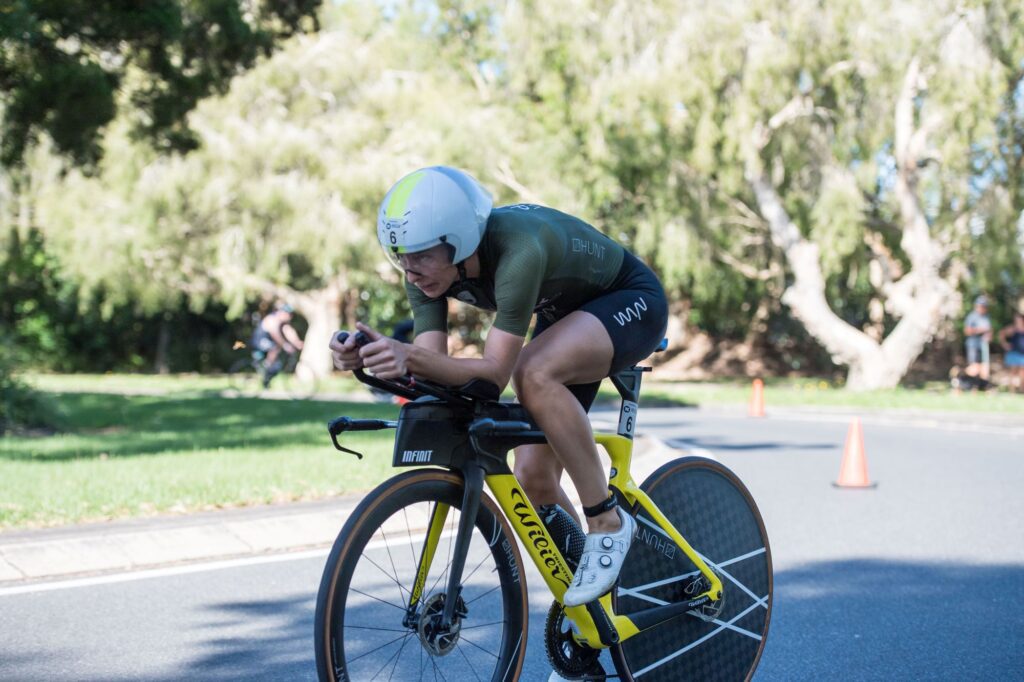 Watkinson might be Queensland-based but clearly hasn't forgotten her roots.
"I haven't been back to New Zealand for a while but I'm pretty stoked that we're on the world stage in the sporting arena," she said.
Australian Charlie Quin turned his fourth position in Noosa last year into a win in 2022, finishing in 1:43:12, almost a minute clear of Jake Birtwhistle, with Josh Ferris a further 30 seconds behind in third. It was a new course record for the men. Kiwi Jack Moody was ninth in 1:49:19.
2022 Garmin Noosa Triathlon
Elite Women
Ashleigh Gentle – 1:57:26
Amelia Watkinson – 1:58:32
Hannah Knighton – 1:59:57
Charlotte McShane – 2:01:24
Jessica Ewart-McTigue – 2:02:09
Emma Hogan – 2:03:26
Felicity Sheedy-Ryan – 2:04:18
Matilda Offord – 2:06:32
Milan Agnew – 2:06:45
Brittany Dutton – 2:07:02
Elite Men
Charlie Quin – 1:43:12
Jake Birtwhistle – 1:44:05
Josh Ferris – 1:44:37
Kurt McDonald – 1:47:07
Nicholas Free – 1:47:46
Luke Willian – 1:48:07
Yoann Colin – 1:48:36
Mitchell Cunningham – 1:48:58
Jack Moody – 1:49:19
Brad Course – 1:49:39