Main photo: Hamish Collie
By Triathlon.kiwi
Tri NZ Community Manager Mel Saltiel provides an quick update on all things swim, bike and run across the Age Group and Para eco-system, including an impassioned 2024 World Triathlon Multisport Championships call to arms.
2023-24 Tri NZ Suzuki Series
The resumption of the 2023-24 Tri NZ Suzuki Series is on the horizon following our successful season opener at the Auckland Duathlon Championships in August.

Next up is the Suzuki NZ Standard Distance and Suzuki NZ Para (sprint) Championships at the Gen X Homes/Marra Tinman Triathlon in Tauranga on November 19 (pictured above), a week before The OxMan in North Canterbury which will host the Suzuki NZ Mid Distance Triathlon Championship on November 26.                 
Tinman is, of course, the first qualifying opportunity for the World Triathlon Age Group Championships in Malaga, Spain next October. It's also our national Para championships and if you know anyone wanting to try paratriathlon, let them know. Don't let them be put off by the "National Champs" title, come and see what it's all about.

Early bird entries for OxMan close this weekend so don't wait. It's the first qualifying opportunity for the Long Distance race at next year's World Triathlon Multisports Championships in Townsville next August. Talking of Townsville…

Calling all Kiwis!
Having just come back from the World Triathlon Age Group Championships in Pontevedra, Spain, I have it on good authority that the Great British and USA teams are looking at having teams of close to 400 athletes in Townsville.

So, come on New Zealand – get training and get qualified for the 2024 World Triathlon Multisport Championships. This event is technically in our backyard and we can't be out done! Your next chance to qualify is at OxMan with the secondary/North Island qualifier at the Fulton Hogan Mt Festival of Multisport on January 20.
Just remember, there are 12 qualifying slots per gender, per age group available at Oxman as the primary qualifier, as opposed to six at the Tauranga Half. To qualify, you must also finish within 20 percent of the winner's time.
For more info on representing New Zealand at World Triathlon level, visit our Age Group section HERE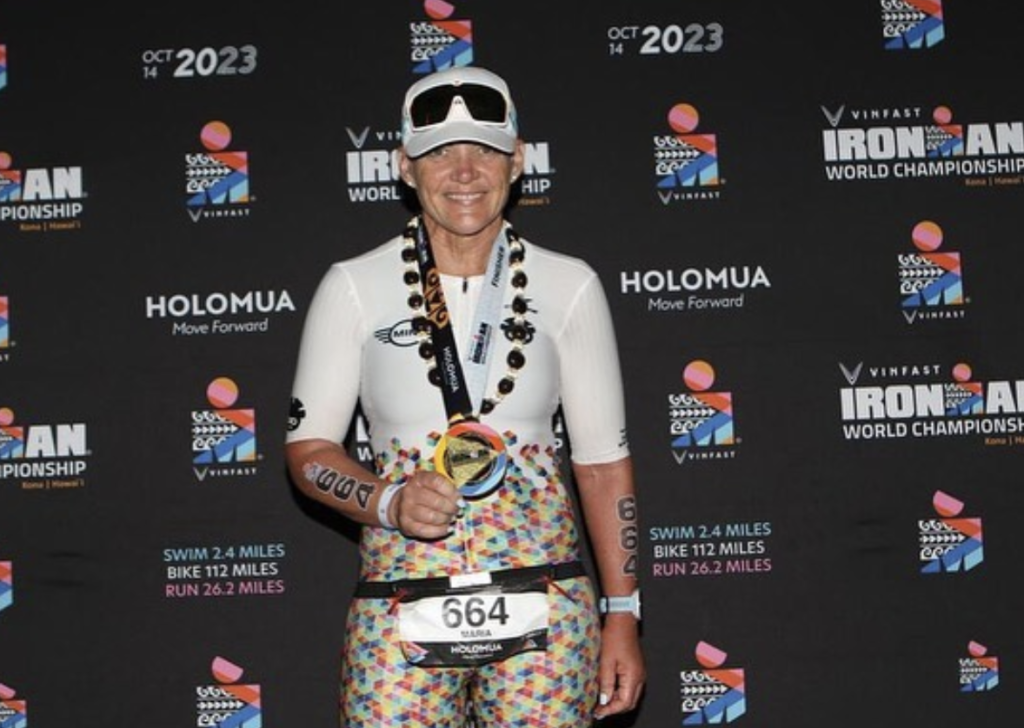 Ironman World Championships
Congratulations to all the NZL age groupers who competed in Kona and a special shout out to our new, Melbourne-based world champion Vanessa Murray (9:34:27) who won the 35-39 age group title. Natasja Barclay (10:29:15) also podiumed with 2nd  place in the 50-54 category.

It was amazing to see five women from the NZL team that competed at the 2023 World Triathlon Multisport Championships held in Ibiza, Spain backed in Kona. Well done to Kate Brown (11:11:18), Kylie Brown (13:23:40),  Maria Jones (15:06:14/pictured), Bexxs Swainson (10:36:41) and Aleisha Williams (10:35:37).