Main photo: Tim Bardsley-Smith
By Kent Gray/Triathlon.kiwi
Hannah Berry has half an eye on Taupō 2024 as she prepares for her return from injury at the this weekend's VinFast IRONMAN 70.3 World Championships in Finland.

Berry (nee Wells) and Sunshine Coast-based Kiwi Amelia Watkinson will fly the Kiwi flag in the female race in Lahti on Saturday while in-form Aucklander Jack Moody will be the sole New Zealand male in the pro men's race on Sunday (local time).

There will be live coverage from the Finnish lake district on Ironman.com/Live from 4pm Saturday NZT (women) and 4pm Sunday NZT (men).

It will be Berry's first 70.3 worlds after several false starts at the pinnacle of the 1.9km swim, 90km bike, and 21.1km run distance and her first race back after finishing second at Ironman New Zealand on March 4.
"My prep has probably been relatively short but really good at the same time," the Tauranga star said.

"Due to injury after IRONMAN New Zealand I was unable to start back training properly until June, but since June my training has been very consistent and I have surprised myself with the data and numbers I have been seeing in my training over the last few weeks.
"I have qualified for the IRONMAN 70.3 World Championship multiple times before but unfortunately haven't made it to the race until this year due to sickness, COVID restrictions and injury. A successful race will be one that reflects the training I have done, and I am hoping that will also place me well overall too.

"I don't have a specific placing goal for this one since it is my first world champs and also my first race back from injury, so it is very hard to predict how I will stack up. But I am feeling super confident with my form and am excited to see where I can end up," she said.
After a stint training in Noosa, Berry has been prepping for Lahti by training at altitude in St Moritz, Switzerland. She was scheduled to arrive in Lahti on Thursday.
"I'm very excited to race in Lahti," Berry said.

"The bike course looks flat on paper, but I have heard that in reality it is more rolling, although I am yet to experience it myself. I hope that it is a little more rolling as I tend to enjoy those courses more, so I think this could be a course I enjoy a lot."
One course Berry knows for certain she will enjoy is Taupō's which is set to host the 70.3 World Championships in December 2024.

"Having Taupō host the next one is huge for us all and is a big reason why I wanted to come all the way over to Finland to race the IRONMAN 70.3 World Championship this year – to get experience at an IRONMAN 70.3 worlds ahead of the 2024 world champs in Taupō.
"It is a race I would love to target, and I think Taupō is the perfect place to host the world champs. The race in Taupō is always so well run, the community is amazing and Taupō itself is a beautiful race venue. I can't wait for people from all around the world to come and experience it too."
Watkinson, a seven-time IRONMAN 70.3 champion and 6th at last weekend's PTO Asian Open in Singapore, is looking to better her 7th place finish at the 2019 70.3 Worlds.

"Top 10 at this level is an accomplishment. But I would definitely like to be further up the field and in the mix creating exciting racing," Watkinson said.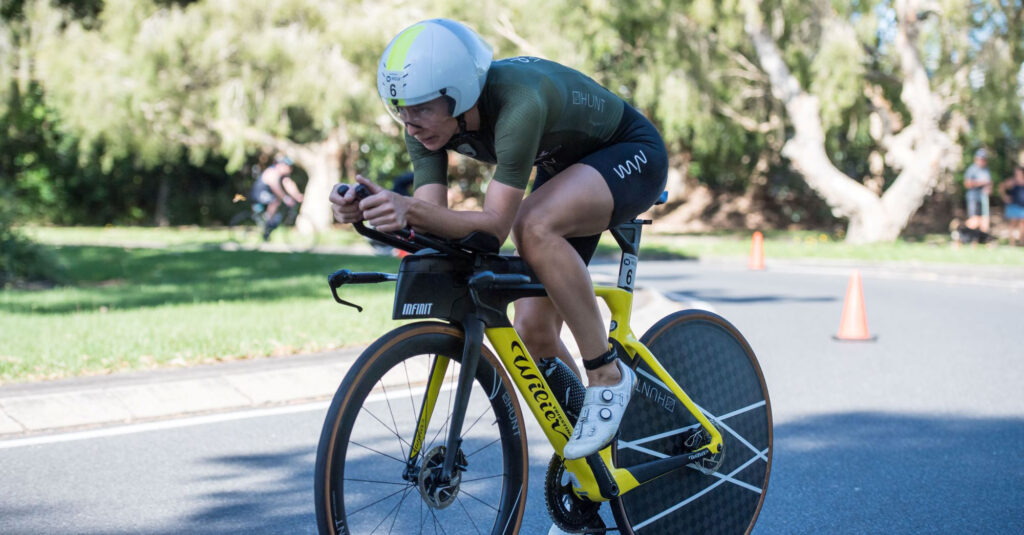 "It's my first time to Finland and I do love the opportunity to race in new locations. I think it's a strong athletes' course, which does suit me, fairly flat but enough undulations to keep it interesting."
Jack Moody enters Sunday's race off the back of a confidence boosting 3rd place finish at IRONMAN 70.3 Swansea in July and is hoping the course in Lahti will suit his strengths.
"I'm very excited to get to Finland, it's a country I have always wanted to visit. As for the course I have always been a fan of a lake swim and the bike course looks honest enough where I am hoping we can still see some separation with the rolling terrain," Moody said.

"I haven't had a good look at the run course yet, but the profile looks Taupō-esque with a bit of rolling terrain so looking forward to scoping it out later this week as I think it's where the biggest moves will be made for the day in terms of position changes."
The 29-year-old is still relatively inexperienced on the global stage, so has been using his time training and racing in Europe this year to prepare himself for a big summer of racing as he aims to qualify and best prepare for the 2024 VinFast IRONMAN 70.3 World Championship Taupō on home soil.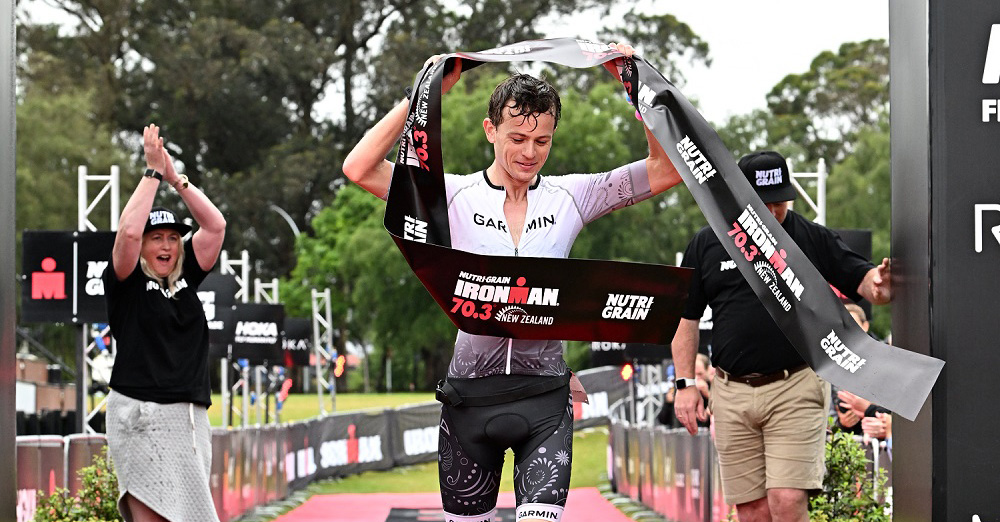 "This year has been centred around ticking off as many cool races I have always wanted to do whilst learning and developing as an athlete. Come summer, the focus will be trying to qualify for world champs next year then a lot of next year will be about being as competitive as possible for a home world champs, potentially with some extended stints training on the Taupō course to maximise the home course advantage."
In addition to the professional field, more than 6,000 age-group athletes are registered to compete as they look to be crowned world champion in their respective age-group divisions. That number included 43 Kiwi age groupers at last count.