Images: World Triathlon


By Kent Gray/Triathlon.kiwi in Hamburg
For irrefutable proof the future of triathlon in New Zealand is in good hands, please kindly refer to the relay class of 2023.
Dylan McCullough, Brea Roderick, Saxon Morgan and Hannah Knighton kick-started an unforgettable six hours for Team NZL in Hamburg by claiming bronze in the U23 Relay at the World Triathlon Sprint & Relay Championships.
Hayden Wilde later added a golden sheen to the Kiwi day of days by clinching the world title via three gruelling super-sprints. The Kiwi No.1 rightly deserves his moment in the sun, as do the U23s who joined gold medalists Germany and Italy on the podium.
It embellished New Zealand's proud history in the U23 Relay worlds, the bronze following a gold in 2019. The Lausanne quartet four years ago? Wilde, Knighton, Ainsley Thorpe and Tayler Reid.
"Pretty awesome, pretty cool," said Roderick in summary of Team NZL's achievement. "Pretty special," McCullough added.

Very special indeed.

McCullough dampened the disappointment of missing out on the WTCS Hamburg top-30 finale that Wilde would go on to win with a superb lead-out leg.

"Obviously just wanted to get us into a podium spot and a bit of a gap to the group behind and that worked out well and yeah, [the other teams] were just chasing us for the rest of the race. Really proud of the team and really happy," he said.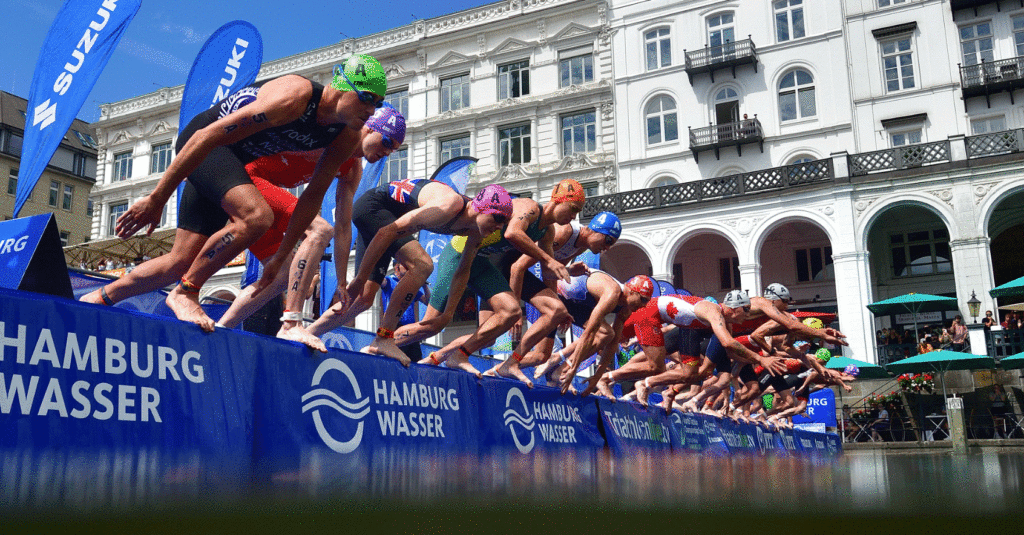 Roderick rammed home New Zealand's advantage with a impressive surge on her lap around the 1.75km run course.

"I didn't know how the legs would hold up after the [WTCS Hamburg] heats and repechage yesterday but they did fine and I got the job done and yeah, I just really proud of the team effort, we put together a really good performance today."

The near 30-second lead established by McCullough and Roderick upped the ante for Morgan.

"I was pretty nervous," the Cantabrian admitted afterwards.

"I just knew I was going to be solo for most of the day and I knew it was going to be hard and I didn't want to let the team down so managed to just hang on hand over to Hannah with a couple of seconds to spare. Hannah got the job done…really proud of the team."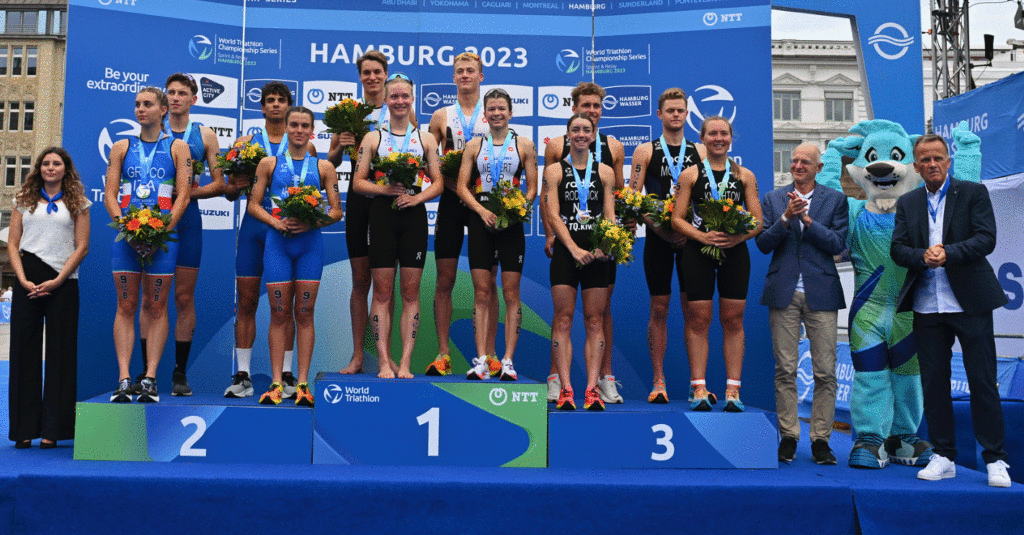 The proud team theme was carried on by Knighton who carried the Kiwis home with no threat from fourth-placed France. Not that Knighton could escape the butterflies as she waited for Morgan's tag.

"Yup, I get nervous for pretty much every race so today the nerves were definitely at an all-time high but kind of like racing like that, gets the adrenaline up," Knighton said. "It was so tough out there. It was all go from the start. I could feel the other girls tapping my feet, so knew it was just going to be all go the whole way."