Images: World Triathlon


By Kent Gray/Triathlon.kiwi
A career-best result for Dylan McCullough headlined a day of debut highs and crash lows for New Zealand at the latest round of the World Triathlon Championship Series (WTCS) in Montreal early Sunday (NZT).
The Cambridge-based 22-year-old was an impressive 14th in the men's sprint, eclipsing his 26th place at WTCS Yokohama last month to continue a steady ascent up the world rankings.

Tayler Reid battled to a gritty 20th place despite dropping his chain in a slow speed crash early in the 20.16km bike leg while Kyle Smith, into the race off the waitlist, was 46th.
Ainsley Thorpe was the best of the three Kiwi women in 30th, four places ahead of Cantabrian Brea Roderick who was understandably elated with her bow at World Triathlon's premier level. Kiwi No.1 Nicole van der Kaay, like partner Reid, crashed on the bike and had to settle for 42nd place to continue her frustrating start to the WTCS.
McCullough was 31st out of the water at Alexander Basin, 21 seconds down on eventual men's winner Matt Hauser, the Aussie backing up his Yokohama silver to behind Hayden Wilde with a breakthrough WTCS gold.
It necessitated a huge turn on the front to tow the chasing bike pack up to the lead group of 18 where Reid had been near the front before a hairpin turn spill on lap two cruelly cost the Gisborne fighter 20 seconds in a flash.

The effort on the bike had the potential to cook McCullough but he eased away from Reid and Smith after the Kiwi trio started the 5km run shoulder to shoulder. McCullough's run split was 15:09 to Reid's 15:31 with Smith recording a 18:27.
Hauser won in 53:47, surging away early on the final lap of the run to beat Brazilian Manoel Messias by 11 seconds. Belgian Jelle Geens was third a further four seconds adrift while reigning Olympic champion Kristian Blummenfelt produced his best WTCS result of the season in 5th behind Tim Hellwig (GER).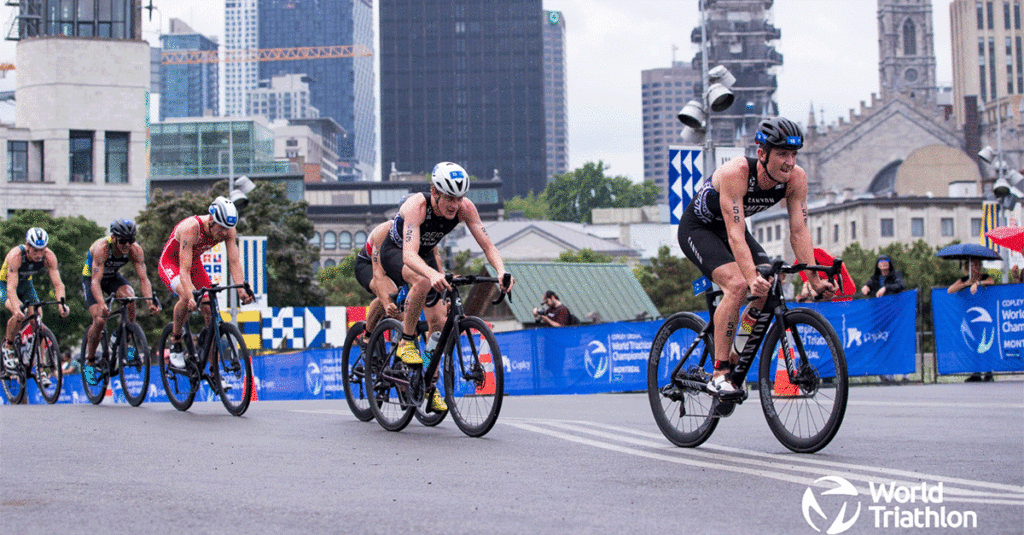 Reid's fightback from the untimely crash was commendable. He kept his cool to re-thread his dropped chain and rode back into the main bike pack where Vasco Vilaca, the race top seed, also took a tumble. Reid's 20th was a vast improvement on his 31st in Yokohama, could have been better but for the crash and bodes well for a strong second half to 2023.
Smith, meanwhile, rode his way back into the race after exiting the water in 45th place, 34 seconds behind Hauser. The bike effort, no doubt coupled with the physical excursion and travel from Mexico after his 36th place at World Cup Huatulco last weekend, took its toll as he drifted to 46th of the 51 finishers.
Women's race
Brit Beth Potter led home Leonie Periault (FRA) and American Summer Rappaport in the women's race with a winning time of 58:10. Thorpe stopped the clock in 1:00:16 – 2mins 14sec adrift – courtesy of a 17:38 split compared to Potter's 16:08.

The 30th place bettered Thorpe's 43rd in Yokohama and is a step back towards her career-best 17th at the WTCS season-opener in Abu Dhabi in March.

"Not my worse or my best race today," Thorpe said. "Had an okay swim but a few seconds too far back meant I was chasing for the first three laps and when I finally almost got on the back of the front group at the U turn, my legs and lungs popped. Hoping to have another go in the relay tomorrow."
Thorpe was referencing the start of a critical season of Mixed Relay for Team NZL with the Montreal leg scheduled for a 2:06am start Monday NZT.

Roderick is in Quebec as a relay squad replacement for Olivia Thornbury and made the most of her first chance at WTCS level as a result, producing the fastest of the Kiwi swims in 9:08 – three seconds ahead of Thorpe. It gave the 21-year-old the chance to mix it up with the world's best on the bike before an 18:31 run split saw her cross the line beaming inside.
"I'm currently very emotional and feeling very proud of myself," Roderick told Triathlon.kiwi.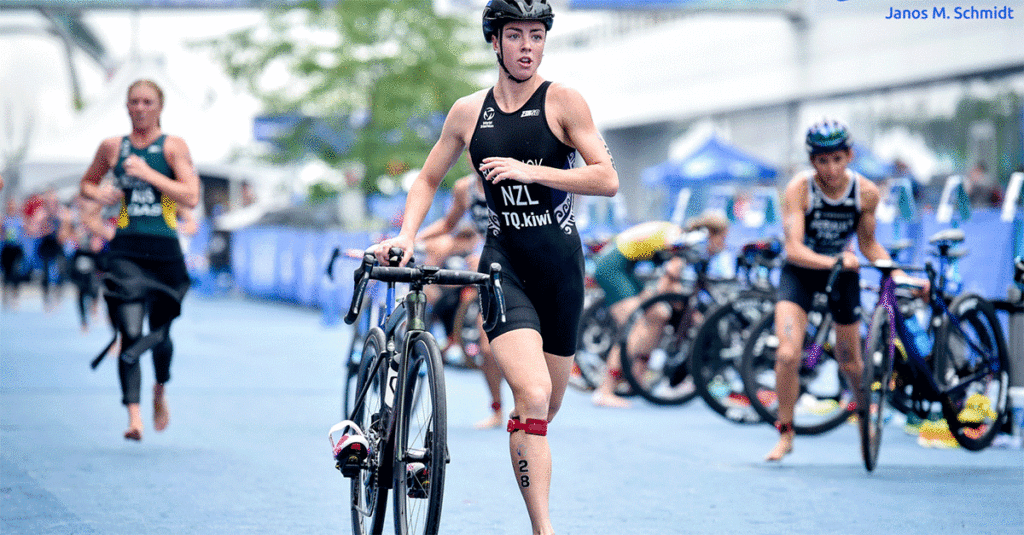 "Had a good start to the swim which set me up for a good race, then just worked really hard through T1 and first two laps of the bike to make sure I made front pack. The first two laps of the bike were by far the hardest riding I have experienced, it's just another whole big step up from Conti and World Cup racing, so to be there at the front of the race on the bike, I was super stoked with, especially considering I was the youngest in the race

"I had a great T2 came out with the leaders then just tried to run my own race. I'm really proud of the performance I put together for my first World Series race and have so many people to thank for believing in me."
Roderick's next start is likely to be two levels lower at African Premier Cup Larache (Morocco) on July 9 but her Montreal moment has the Cantabrian fizzing for more chances at World Triathlon's elite level.

"Oh yes this defiantly fuels the fire," Roderick said.
 
"There's is so much more to learn and this is just the start of it but today defiantly gave me the confidence boost that I do deserve to be racing with these too girls and that I still have so much more progress to make as I get older. So it's very exciting."
Van der Kaay had hoped to at least better her 27th place in Yokohama to translate her perfect five-start, five-win Oceania campaign into a WTCS points haul but suffered from a "few teething issues" on Sunday.
"I picked the disadvantaged swim side to the buoy and should have scrubbed my hands with soap to get rid of all the baby oil," van der Kaay said.

The wetsuit lubricant assist cost the Taupo 27-year-old as she rode hard to get back into the race after a 9:31 swim split had left her 43 seconds adrift out of the water.
"I wasn't far off a great pack so was pushing it, went over a couple of bumps in the road and my hands slid off the bar causing me to crash," van der Kaay said.
"The body is sweet, was just battling some inner demons out there to keep giving my all while out the back."