Photos: @bradencurrie /@mikephillipsnz
By Kent Gray/Triathlon.kiwi
Braden Currie has trained in Noosa to put right a prep to last year's Ironman Cairns that he admits was perhaps a little too relaxed. Mike Phillips, likewise building towards September's Ironman Worlds with some warm Queensland conditioning, intends proving his victory over Currie at Ironman New Zealand in March was no fluke.

Cue a mouth-watering Kiwi headline act at Sunday's Cairns Airport IRONMAN Asia-Pacific Championship, set to be streamed on IRONMAN.com/LIVE and Ironman's YouTube and Facebook channels.

With defending champion Max Neumann, the recent PTO European Open winner from Ibiza, not racing, Currie and Phillips are the No.1 and No.2 seeds for the 226km race in Tropical North Queensland.

Currie was runner-up to Neumann last year and boasts three other Cairns medals including victories in 2018 and 2019. With his last Ironman victory coming in Taupo at Ironman NZ 2021, the Wanaka 37-year-old is desperate to take the top step of the podium again as he eyes the Ironman Worlds in Nice on September 10.
Lessons learned from last season, and his liking of the Cairns course, bodes well for Sunday.

"It feels like it's been a long time," Currie told Ironman.com of his last full-distance victory.

"I feel like last year I definitely came into the race probably a bit too relaxed and under prepared. Obviously, I'd had a great result at the IRONMAN World Champs the month before (3rd in Utah) and I had to take a little bit of time off, but I also kind of enjoyed that time off [too much].

"So, yeah, a lot of focus hadn't gone into that race, so while I was disappointed with second, I was still happy enough at the race. It'd be great to put a bit more into it this year and it'd be great to take the win again."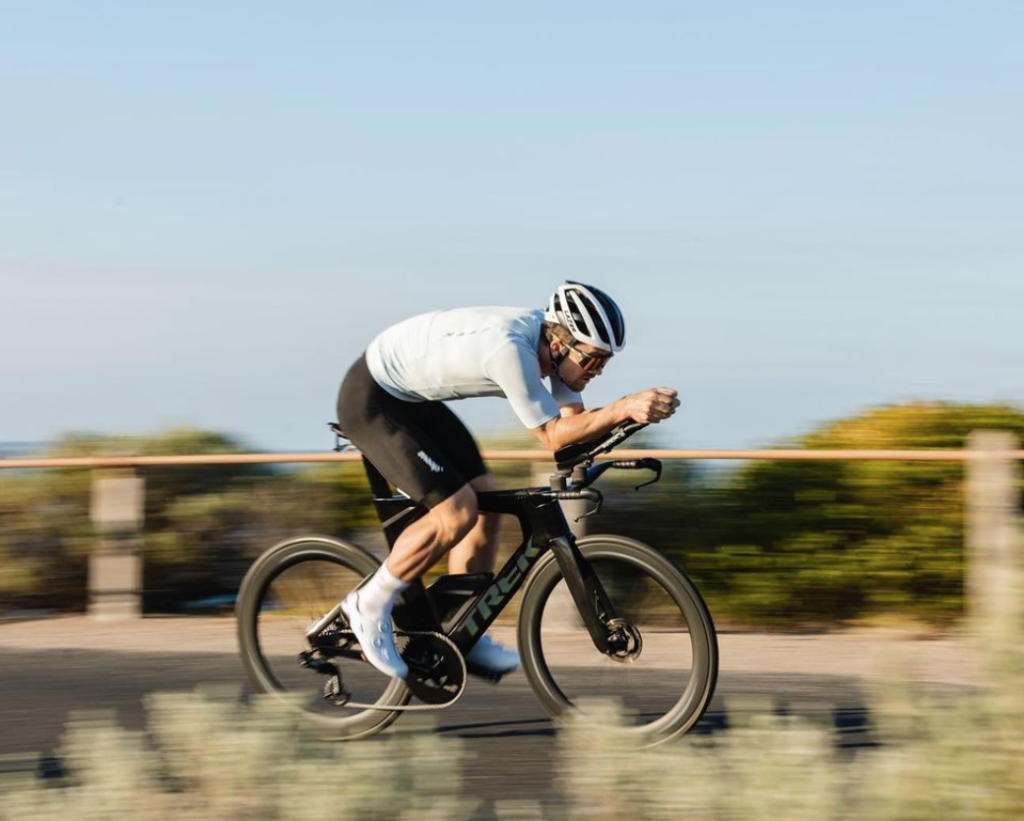 Phillips might be the second seed but he brings the stronger results into Cairns, the laid-back Cantabrian adding a Geelong 70.3 win to his CV just weeks after claiming his second Ironman NZ title in three years in Taupo in March.
"I think I have a good chance this weekend," said Phillips who has spent several weeks in Australia prepping for Cairns.

"Although I have been racing well, I think there is still a lot of areas I can improve and hope to achieve an even better performance over in Cairns."
Sunday's 3.8km swim, 180km ride and 42.2km run is part of a schedule where all roads lead to Nice and the chance for Phillips to prove himself at world level, much less dethrone Currie for the crown as Kiwi No.1.
"Cairns is the Asia-Pacific Championship so brings with it more prize money, PTO points and a stronger field," Phillips continued. "I want to race the best in our region and hence why I always try to keep Cairns in my race calendar. A win would be another big tick in my return to racing and towards performing well at the IRONMAN World Championship.

Currie is pleased with his buildup and critically enjoys Cairns.
"We've been over in Australia for the last three weeks now, so we've been able to finish of my last little block of training with some decent temperatures and sunshine and warmth and also get back into my swim squad here in Noosa, which always helps with the swim fitness. We're looking forward to it," Currie said.
"I enjoy the race course, I think that the bike course is one of the better bike courses in the world, it's got a good bit of variety to it, a few punchy little hills to break up the flats, and then the run course being based actually in the city of Cairns, I think it adds an awesome atmosphere to the run and being a lap course on the run, you get lots of crowd interaction and good idea of where you are within the race."
Tim Van Berkel brings plenty of experience racing in Tropical North Queensland into this year's IRONMAN Cairns, having finished on the podium at the event on seven occasions, including a win in 2016.
Adelaide's Steve McKenna, fresh from his maiden Ironman win at IRONMAN Australia in Port Macquarie last month, is another expected to test the Kiwi duo.
"I've attempted to improve my swim, bike and run all just a little to be ready for anything in this race. I think with my recent run form the past eight to 12 months, it's unlikely other athletes will want to start the run leg with me," he said.
"So, I want to be prepared for any attacks in the swim or bike and train my ego to also let the right attacks go. I expect some will make a move early and some later on in the race, either way, it's going to be hard to decide in the moment what risks are worth taking. But, all I've known is that being ultra fit and strong will allow all moves to take less out of me or become less of a risk to follow."
Also set to line up on the beach at Palm Cove on Sunday morning is 2021 GWM IRONMAN Western Australia champion Matt Burton, 2022 IRONMAN Vitoria-Gasteiz winner Nick Kastelein and 2012 IRONMAN World Champion Pete Jacobs.
Cairns Airport IRONMAN Asia-Pacific Championship Cairns – Men's Professional Field
1 – Braden Currie
2 – Mike Phillips
3 – Steven McKenna
4 – Tim Van Berkel
5 – Matt Kerr
6 – Matt Burton
7 – Nicholas Kastelein
9 – Ben Phillips
10 – Jordan Bryden
11 – Nick Carling
12 – Tuan Chun Chang
14 – Jason Christie
15 – Nathan Dortmann
17 – Peter Jacobs
18 – Blake Kappler
19 – Matt Lewis
20 – Paul Marchant
21 – Damien McMahon
23 – Michael Tong
24 – Fraser Walsh