Photo: Ironman Oceania.
By Kent Gray/Triathlon.kiwi
Rebecca Clarke still gives the impression she can't quite believe how globally competitive she was in 2023 despite recent homespun results underscoring her giddy rise. But hey, why tinker with a winning formula, right?

The 34-year-old Aucklander is quietly fizzing to test herself against the world's best long-distance triathletes, Sunshine Coast-based compatriot Amelia Watkinson included, when she lines up in this weekend's inaugural PTO European Open in Spain.
RELATED: Amelia Watkinson is the PTO European Open wildcard with a mended elbow and aces up her sleeve
Saturday's 100km race (2km swim, 80km bike, 18km run) in Ibiza is the first offshore test of a busy European/North American campaign. All roads lead to the Ironman World Championship in Kona where Clarke will look to better her eye-catching 17th place on debut last October.
A five-minute stop-go time penalty for drafting cost Clarke an even higher finish in Hawaii and came after she stunned herself with 8th place in the U.S. Open in Dallas the previous month.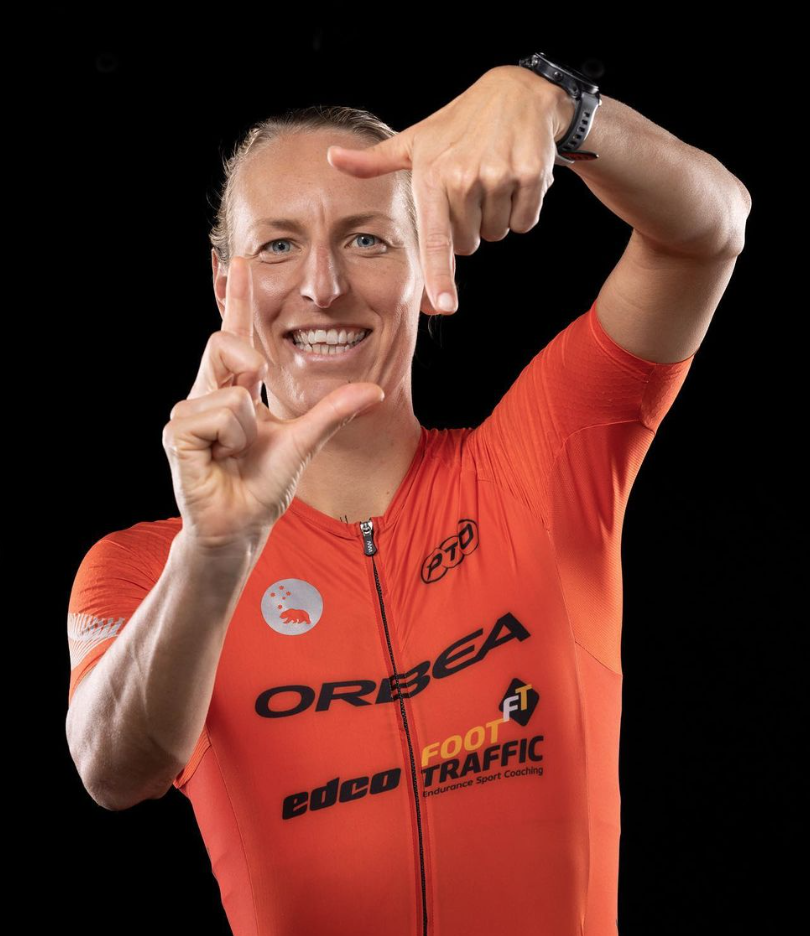 She'd love to emulate something akin to Dallas in Ibiza but it will be no cinch among a stellar field boasting the likes of serial PTO winner Ashleigh Gentle, reigning Ironman world champion Chelsea Sodaro, Brits Lucy Charles-Barclay and Kat Matthews, Canada's Paula Findlay and European heavy hitters Anne Haug (GER) and Daniela Ryf (SWI).
"It's an incredible field of women racing, almost all of the top 20 PTO ranked women," Clarke told Triathlon.kiwi. "I wasn't sure I would qualify for a spot to race so it's awesome to be lining up at this venue."
Is that a hint of the aforementioned disbelief we can detect? Don't worry, Clarke has a rinse-and-repeat plan for 2023.
"From consistent results at big races last year it's allowed me to be in this position. I surpassed my expectations at the U.S. Open last year so I will approach it [Ibiza] the same, anything can happen on race day and all I can do is give it my absolute best.
"I will focus on staying calm and making good decisions under race pressure and the result will follow."

Victory at the Tauranga Half in January with a run that shocked the now PTO No.31 herself probably more than runner-up Watkinson and bronze medallist Hannah Berry was a breakthrough, Clarke's coach Rob Dallimore says.

"That showed everyone that Rebecca isn't just a great swim/biker, that she also has the strength and determination to put together a strong run at the back end of a race," Dallimore said before playing out potential race scenarios in Ibiza.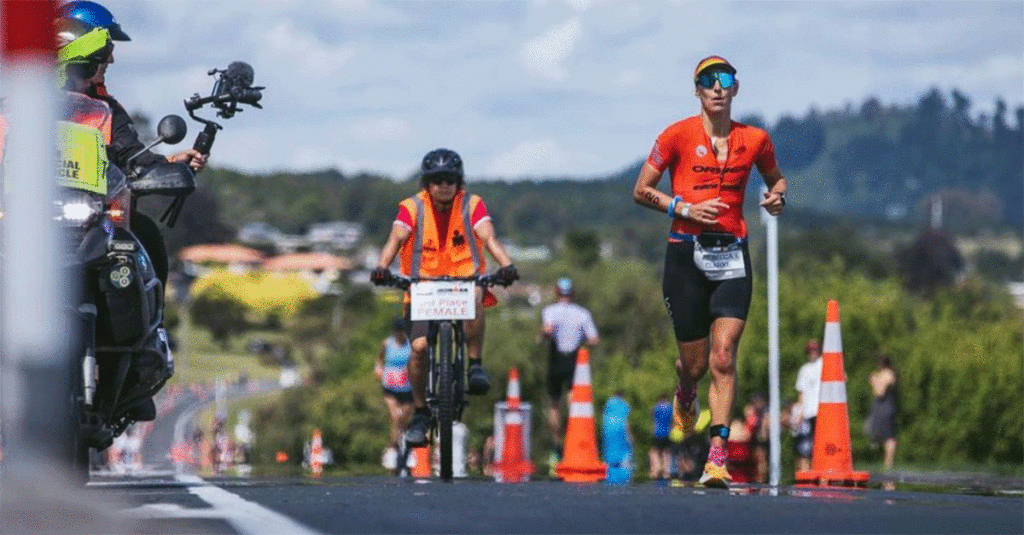 "I know she will swim comfortably in the front pack and I'm hoping the pace is high enough to gap the strong runners in the field. Rebecca is very good at holding on in the bike and she isn't afraid to bury herself and take a few risks to stick with the strong riders. This race is short enough that it will be very close to near maximum effort for the full 80km.
"On the run it will come down to finding her legs quickly and settling into her natural race pace. Over the summer of training [in Wanaka] I have seen her comfortable race pace get steadily faster, so I'm really excited to see what's possible here.
"Many of Rebecca's 2022 and 2023 races have shown her to be faster at the end of the run than the start, so if she's coming to the closing stages of a race with a small gap to someone in front of her, she is a real threat."

Clarke's build-up to Ibiza included 3rd placings at Ironman 70.3 Taupo, Challenge Wanaka and the full Ironman New Zealand in early March, in addition to her golden Mount Maunganui moment.
Beyond Ibiza, she's eyeing The Challenge Championship (Samorin, Slovakia, May 21), Challenge Salou (Salou, Spain, June 4,) and her next key focus, the Ironman European Championship in Frankfurt, Germany on July 1.
Thereafter she'll race the PTO U.S. Open in Milwaukee on August 4-5 and PTO Asian Open in Singapore on August 19 if she qualifies or secures invites, or otherwise the Ironman 70.3 Worlds (Lahti, Finland, August 26). Then it will be another focused training block to prepare for Kona on October 14.
It all makes Ibiza a fascinating launchpad to a big 2023.
"It's a great vibe in Ibiza, really busy with tourists and the World Triathlon Multisport Championships so there should be big crowds on race day," Clarke said.

"The swim course is great, clear water and about 20 degrees, and I checked out the bike and run courses today [Wednesday]. Both are fast courses, the bike is undulating but no long climb, and not technical, it's an out and back on one main road.
"The run is right near the Ibiza castle and Old Town which will create a great atmosphere. There are six laps for the run course so plenty of chances to see where you are placed relative to other athletes on the out and back sections."

The run reference neatly dovetails to the last word from Dallimore.

"Rebecca's 2022 season really showed what she is capable of. From pushing Sarah Crowley to the line with her 2nd place at Ironman Australia, to finishing 5th at Challenge Roth, 7th at the ITU Long Distance World Champs, 8th at the PTO U.S. Open in Dallas and finishing the campaign with 17th in the Ironman World Champs in Kona, we found that Rebecca really thrives in strong competitive fields."
Roll on Ibiza.