By Kent Gray/Triathlon.kiwi
Race Director Mark Evans roped former Olympian Kris Gemmell into lining up in the 3rd Manawatū Triathlon League (MTL) to gently take the next-gen to school. It turns out the Aussies didn't need a second invitation either.
Eleven Australians took part in the three-day, four-event MTL and scooped both the men's and women's Elite/U23 titles.
Emma Olsen-Keating left it late to run down Manawatū's Madison Keightley for gold with Taupō's Hannah Howell rounding out the women's podium.
Manawatū's Sam Parry was the best-placed Kiwi in fifth in the men's elite racing which saw Luke Schofield, Josh Ferris and Jayden Schofield headline an Aussie sweep of the medals.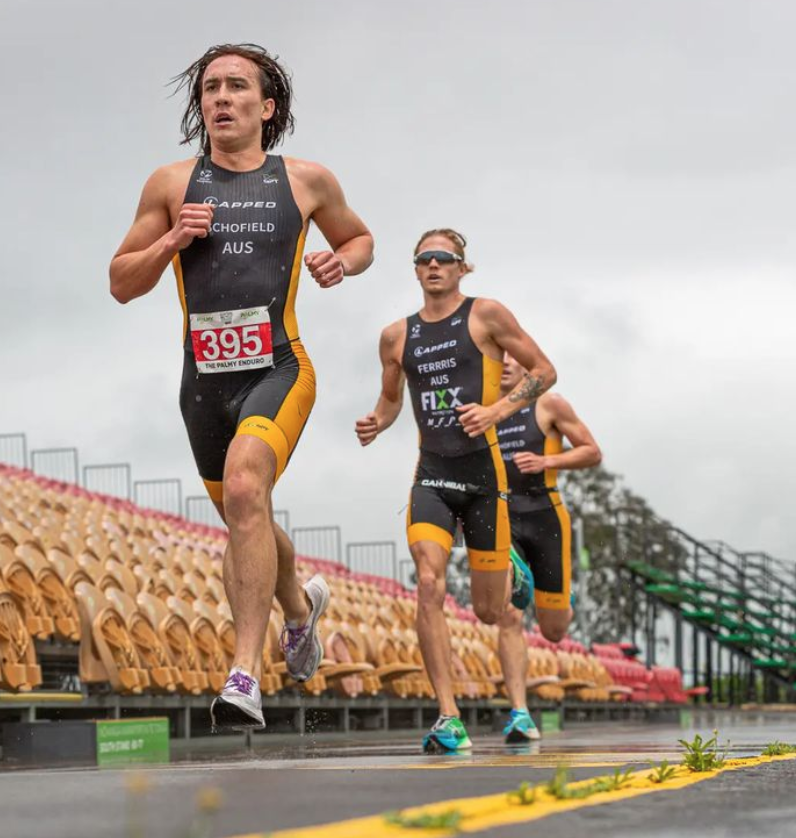 Jayden Schofield's scorching 4min 15sec mile was the standout performance of a weekend which featured cycling at Manfield, a swim in a new farm pond near Bunnythorpe, the Manawatū Mile and a duathlon enduro where the bike legs were scratched due to safety concerns after heavy rain.
The mile course on leafy Centennial Drive featured two 180-degree turns. Without them, seasoned observers figured Schofield would have cracked the once mythical sub-four-minute mark at the Tri NZ-endorsed event.
Gemmell, 45, raced in the U16 boys category, eventually won by Manawatū's Charlie Hook, to give the pups a shot at a former ITU World Cup winner and 2008 Beijing Olympian.

Now head of Marketing and Commercial at World Triathlon, Gemmell is a two-time former Commonwealth Games representative and the 2002 World Aquathon champion.

While rain meant it was too dangerous for cycling on Sunday, the transitions were left in the enduro to give the athletes practice.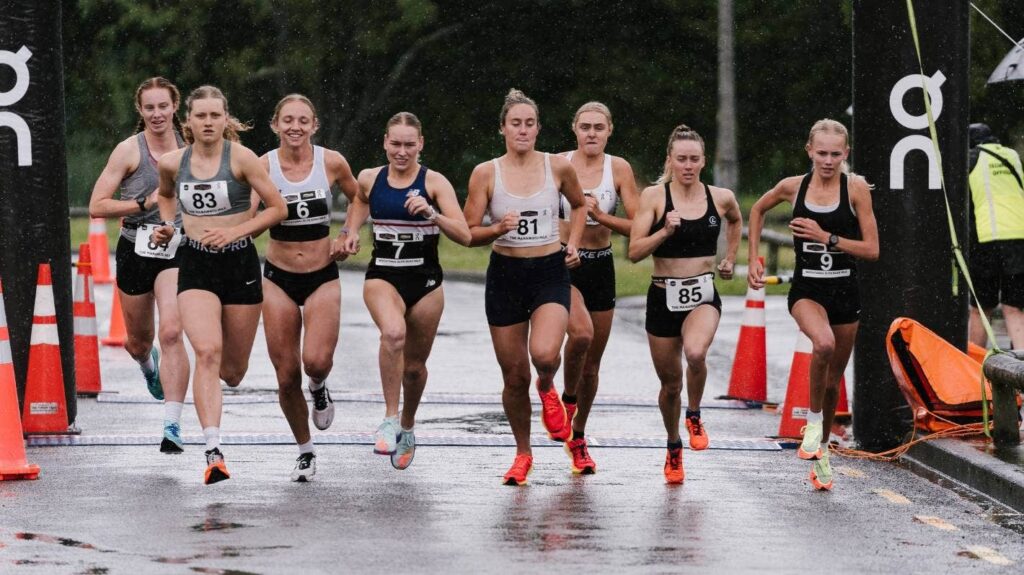 Keightley had lead going into the enduro but was run down by Olsen-Keating, a result that saw her seal the title decided by the fastest cumulative time over the four events.
New Zealand 800m champion Holly Manning raced in the mile event, then jumped on a plane to Auckland to pace an 800m race at the Night of 5s.
Manawatu Triathlon League – Leading results

Elite/U23 Male
1. Luke Schofield (AUS)
2. Josh Ferris (AUS)
3. Jayden Schofield (AUS)
Elite/U23 Female
1. Emma Olsen-Keating (AUS)
2. Madison Keightley (Manawatu)
3. Hannah Howell (Taupo)
U19 Male
1. Ben Airey (Canterbury)
2. Art Aitken (Canterbury)
3. Josh Gordon-Glassford (Auckland)
U19 Female
1. Olivia Rooney (Auckland)
2. lucy Evans (Manawatu)
3. Jess Coxon (Manawatu)
U16 Male
1. Charlie Hook (Manawatu)
2. Xavier Christie (BOP)
3. Jacob Lean (Manawatu)
U16 Female
1. Hayley Cornwall (Manawatu)
2 Mila Laraakers (North Harbour)
3. Sophie Webber (Hawke's Bay)