By Kent Gray/Triathlon.kiwi in Tauranga
Lachlan Haycock's European season was equal measures eye opening, character building and "awesome" and it's clear he's returned home ready to turn that potpourri of learning into a big Kiwi summer of gains ahead of his next offshore campaign.
The Tauranga 22-year-old made a perfect start to his cunning 'Kiwi Summer of Tri' plan by waltzing away with the Suzuki New Zealand Standard Distance Championship on Sunday, the showpiece of Tauranga's annual GenX/Marra Tinman Triathlon.
A powerful swim, calculated ride and impressive 10km split of 35:12 saw Haycock clock 1:52:37 to edge Hamilton's Triathlon Club's Simon Cochrane by 30 seconds. Aucklander Mark Bowstead rounded out the podium in 1:54:48 ahead of Waikato's Logan Rodger with Tauranga's Hannah Knighton impressively fifth across the line (despite the women starting five minutes behind the men) in 2:01:52 to win the women's title in a canter.
"Stoked," was Haycock's succinct summation of a day designed to lay the foundations of a plan set to take him all the way to the 2023 U23 worlds in Pontevedra, Spain next September.
"I got back from Europe two months ago and have just been block, base phase training, lots of strength, lots of gym so just came in to today wanting to test the fitness and see where things are lying ahead of summer. So stoked to have a good hit out, yeah it was awesome," Haycock said.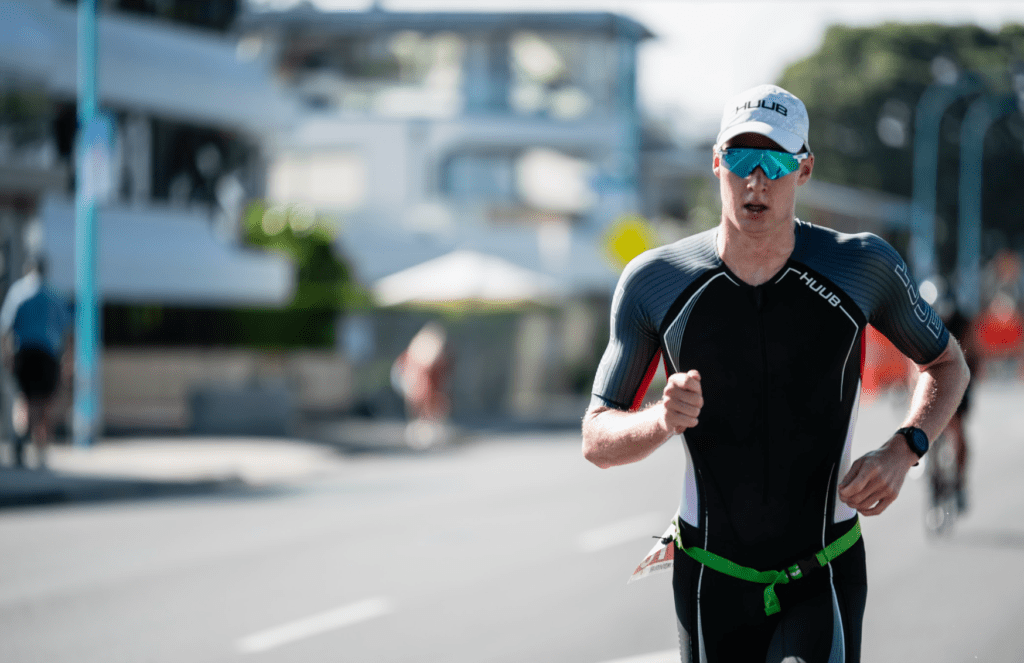 It was nice to have a race go to plan for a change after a topsy-turvy 2022 campaign highlighted by 8th and 11th placings at March's Oceania Cup in New Plymouth and the Africa Triathlon Cup Sharm El Sheikh in May respectively. At World Cup level there was a 38th in Potevedra before he was lapped out of Czech Republic but as ever, there was a story behind the disappointments.
"Almost every race I had something go wrong with flat tires, COVID and then last race, my wetsuit ripped on the start line and I was dead last out of the water and was riding solo and got lapped out on the bike," Haycock said.
"So it wasn't the greatest campaign but I learnt heaps. I still got super fit and really worked out where a lot of my weaknesses are so it was a great insight to know what I need to improve on."
Haycock is already eyeing the Eves Surfbreaker in Tauranga on December 27 and you can bet he'll look to hone his race craft further when the 'Kiwi Summer of Tri' ramps up to Oceania Cups in Wanaka and Taupo in February and New Plymouth's return to the World Cup circuit on March 26.
"A lot of that high intensity, front-of-end racing," Haycock said when asked what he was specifically focused on.
"I got my swimming the best it has ever been but I just need to get it consistent front pack swimming and then just really getting the little things right, like good positioning on the bike, be able to push the power to stay there and then just getting good position onto the run and having good strength through the legs to hold that pace."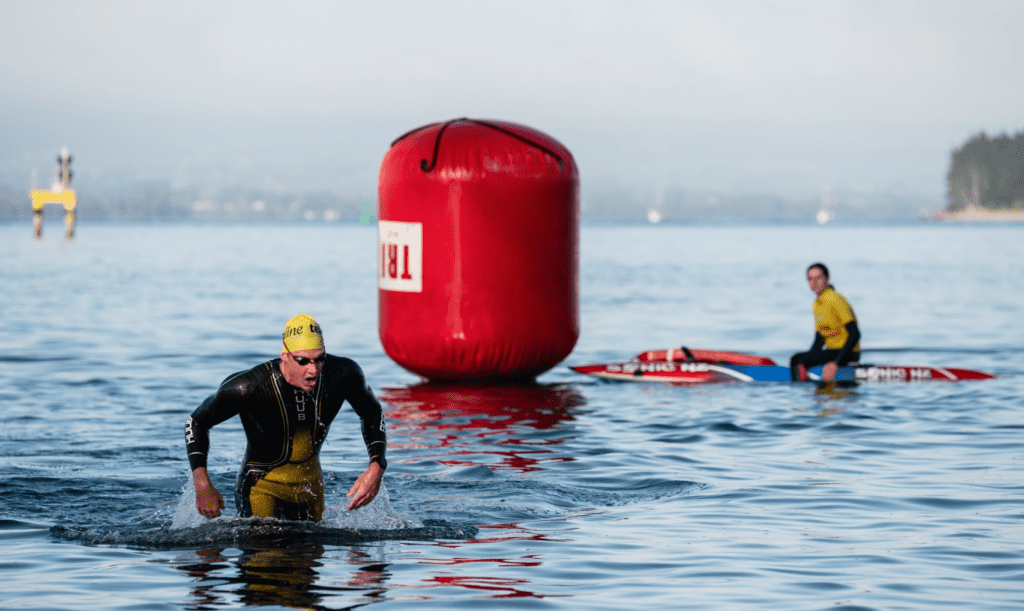 On the evidence of Tinman, Haycock is making encouraging progress already. He ticked off the tide-impacted 1500m swim in 17.25, just two seconds shy of a full minute clear of Cochrane and a time bettered in the provisional results by only Knighton (17:11).
"Went out in that swim and found myself solo pretty early on so just settled into my own rhythm then it was kind of the same on the bike. It took till the end of the second lap of the bike for the boys [Cochrane and Bowstead] to catch me so as soon as they got on, I just slotted in and saved the legs for the run."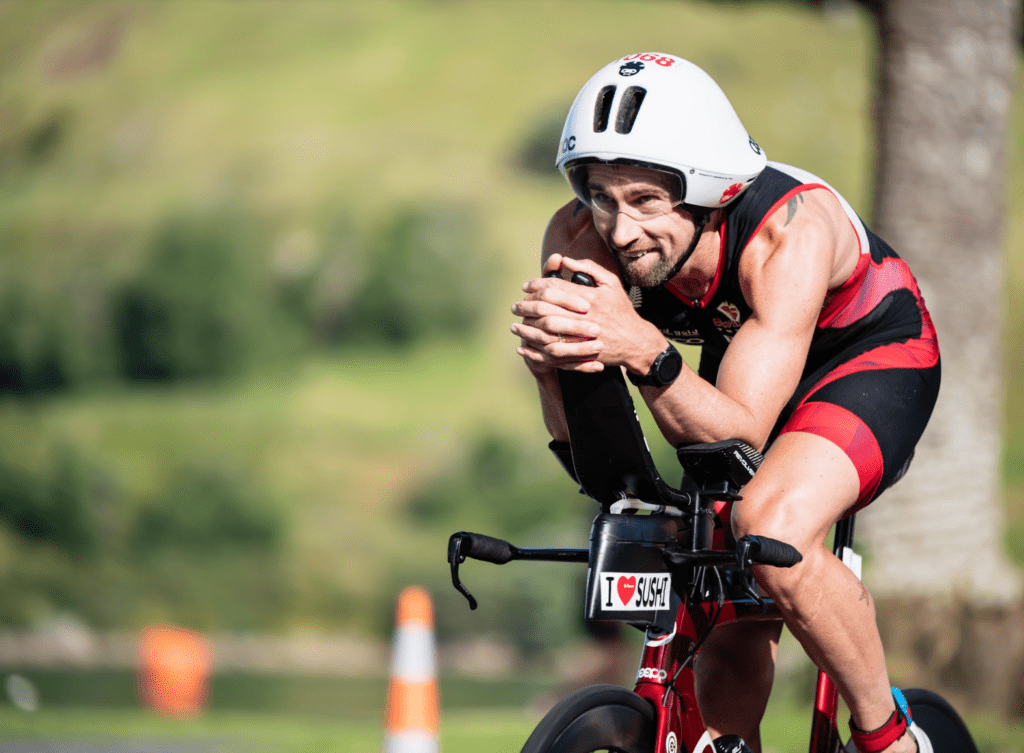 A quick bike-to-run transition was critical – a slick 35 seconds compared to Bowstead's 51s and Cochrane's 53s.
"I was able to have a quick T2 and get back ahead so led from the start of the run. I was kind of running scared around the Mount base track to the finish because I wasn't sure what the gap was but nah, it was good.
"I felt strong all day and real good on the run, everything was moving well so I was happy with that."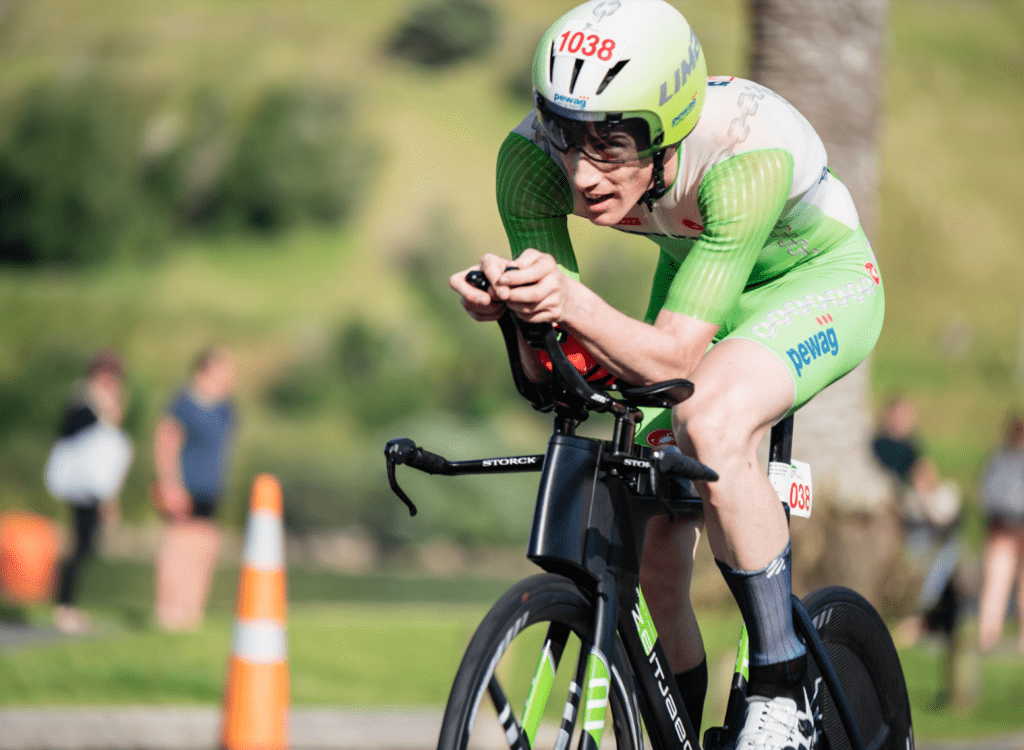 Fellow Tr NZ squad member Trent Thorpe won Tinman's sprint distance race (750m swim, 20km bike, 5km run) in 54:48 with Josiah Ney (55:03) and Luke Scott (55:16) completing the podium.
In the U19 race, Palmerston North's Sam Parry won in 55:35 ahead of Tri Tauranga's Alex Brackenbury (56:16) and Gus Marfell of Blenheim (58.20) while the 24-24 age-group went to Ney from Scott and Austin Carter (56:31).
Among myriad impressive performances elsewhere, Taranaki's Shorty Clark captured the 70-74 men's standard distance title in 02:32:38 before dashing to Auckland International to catch a flight to Abu Dhabi for next week's World Triathlon Championship Series and Age-Group finals.