Photos: Courtesy Napier City Council
Tri NZ Media Release…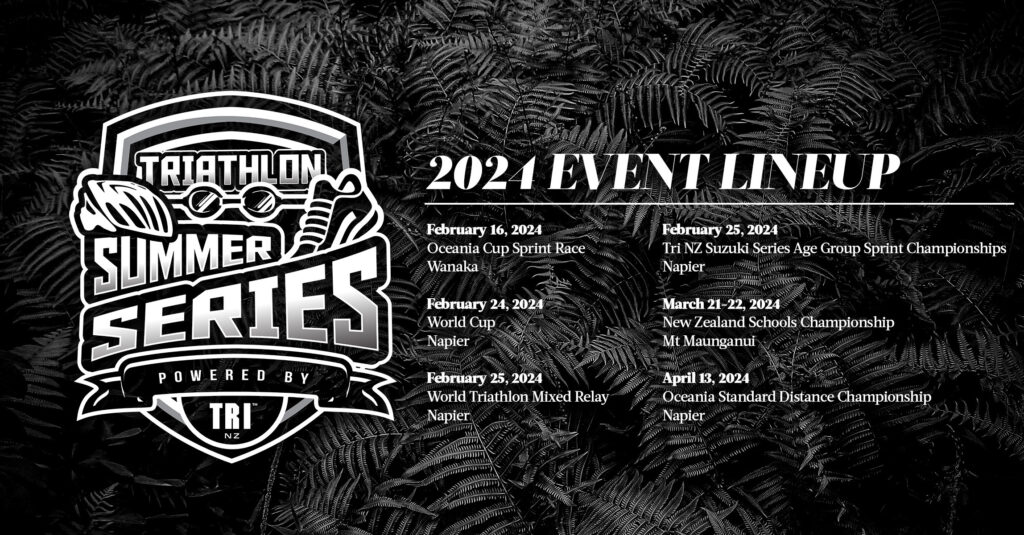 • New home and date for New Zealand's traditional World Cup stop
• Feb. 24-25 'World Triathlon Cup Napier' showpiece of Tri NZ's rebranded 'Triathlon Summer Series'
• Star-studded fields anticipated with Mixed Relay added to kick start Olympic year
• 'NZ Age Group Sprint Championships' incorporated into two-day Ahuriri Beach festival


'World Triathlon Cup Napier' to ignite fascinating Olympic year for Triathlon
Auckland, NZ (November 14, 2023) – Napier has been unveiled as the new home of New Zealand's popular stop on the World Triathlon Cup circuit and doubled down by also agreeing to host the Oceania Standard Distance Championships later this summer.
The picturesque Hawke's Bay coastal city, famed for its world class wine, annual Art Deco Festival and Ranfurly Shield-holding rugby team, will transform into triathlon central at World Triathlon Cup Napier on February 24-25, 2024.
In addition to hosting of the opening round of the globe-trotting 2024 World Triathlon Cup circuit on February 24, World Cup Napier will also incorporate the New Zealand Age Group Sprint Championships, part of the community focused Tri NZ Suzuki Series, the following day.

It means the spectacular two-day celebration of swim, bike and run is set to cater to hundreds of age group competitors as well as the world's finest talent, promising a timely tourism boost for Hawke's Bay in the aftermath of devasting Cyclone Gabrielle.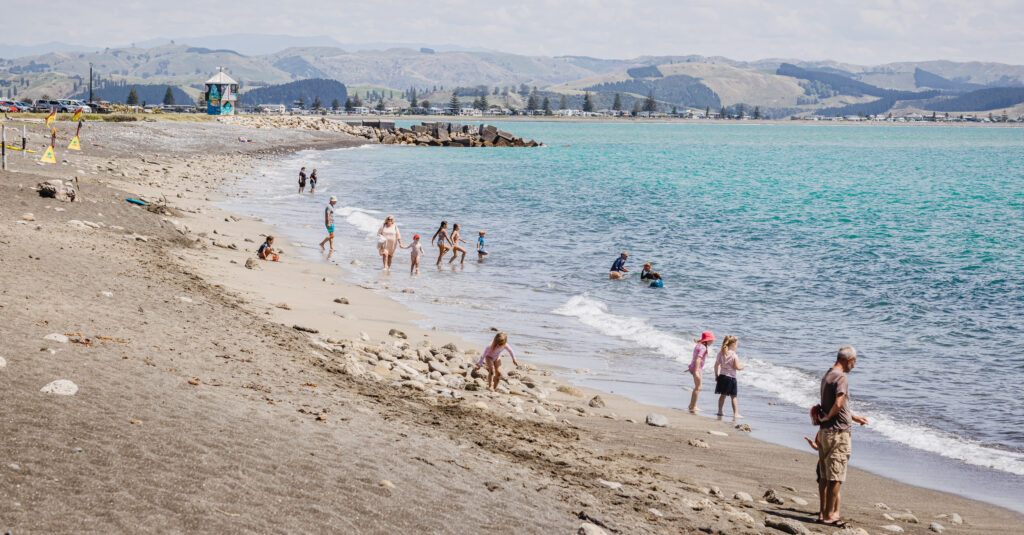 Plus, World Triathlon has confirmed World Triathlon Cup Napier will include a Mixed Relay (MR) on February 25. Given its positioning at the start of an Olympic year and just a month before the global MR qualification window for the '24 Paris Games closes, the weekend is expected to entice even deeper elite men's and women's fields than usual.
Furthermore, the Oceania Junior (U19) Sprint and Mixed Relay Championships have been amalgamated into World Triathlon Cup Napier. The juniors will mirror the elites with their individual races on the Saturday (Feb. 24) – over the sprint distance of 750m swim, 20km bike and 5km run – and the MR on the Sunday (Feb. 25) of the two-day bonanza.
Napier has replaced New Plymouth as NZ's World Cup stop in a three-year agreement between Tri NZ and Napier City Council. The weekend, to be headquartered out of Ahuriri Beach, has also been brought forward from its usual mid-March timeslot, making Napier even more attractive for Paris-focused athletes looking for a sun-soaked training/race venue to kick-start their Olympic campaigns.
World Triathlon Cup Napier is the showpiece of Tri NZ's newly branded 'Triathlon Summer Series'. The four-event series begins at Oceania Cup Wanaka (Sprint Distance) on February 16, the weekend proceeding Napier. It also includes the NZ Schools Championships on March 21-22 in Tauranga and the Oceania Standard Distance Championships, back in Napier, on April 13.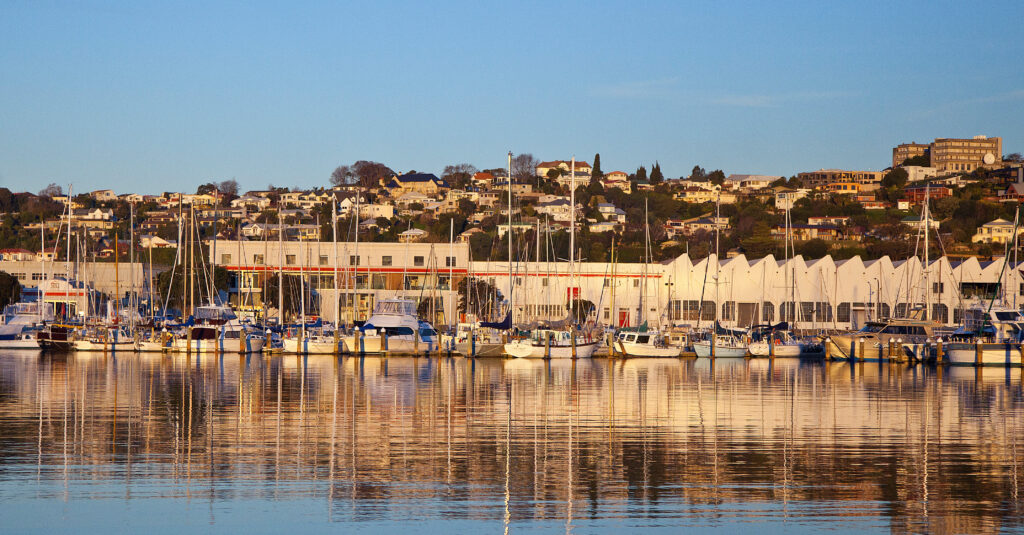 The Oceania Standard Distance Championships, staged over what is also known as the Olympic distance of 1500m swim, 40km bike and 10km run, will be the final domestic stop before New Zealand's Olympic hopefuls decamp to Europe ahead of the XXXIII Olympiad in Paris from July 26-August 11.

Tri NZ CEO Pete De Wet is pleased to lock the New Zealand component of a wider Oceania schedule into the World Triathlon calendar.

"We are delighted to be launching our 'Triathlon Summer Series' which includes the exciting new World Triathlon Cup Napier. This promises to be a summer full of great elite racing as our athletes work towards the Paris Olympic Games," De Wet said.
"We're really thrilled to partner with Napier City Council to give New Zealand's round of the Triathlon World Cup a new home for the next three years and our age group community an exciting new venue to race and experience. Not only does Hawke's Bay boast a strong triathlon community, it's also great that our sport will be contributing to a region that has had some real challenges in the aftermath of Cyclone Gabrielle."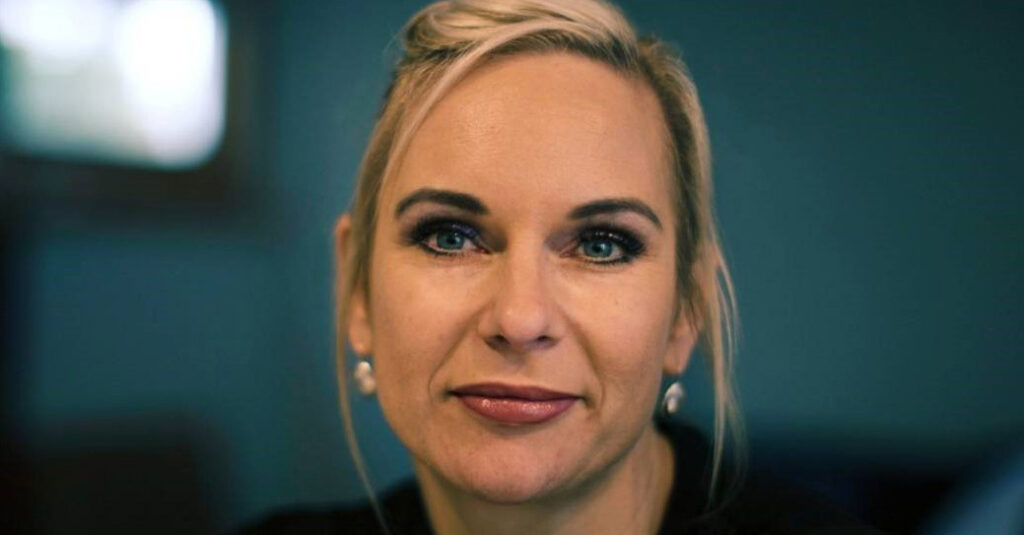 Napier Mayor Kirsten Wise (pictured above) is delighted to add World Triathlon Cup Napier and the Oceania Standard Distance Championships to the city's portfolio of major events.

"Napier is the perfect destination for an event such as this. Our stunning natural environment, our beautiful climate, our warm and welcoming community, are all world-class reasons to visit," Wise said.

"We are really pleased to have the World Triathlon Cup coming to us and we know that competitors, supporters and fans will all have a great experience here both on the circuit and in their down time."

New Zealand has hosted 16 World Triathlon Cups since the inaugural stop in Auckland in 1995. New Plymouth has staged 10 of those including the past seven editions, a sequence beginning in 2014 and only interrupted by the COVID-19 pandemic from 2020-2022.
Former NZ rep Shanelle Barrett, awarded a Member of the New Zealand Order of Merit for services to triathlon in June, will serve as Event/Race Director – as she has for the Taranaki Triathlon Festival, which incorporated World Cup New Plymouth, for the past six editions.

—– 2024 Triathlon Summer Series —-
February 16: Oceania Cup Wanaka
February 24-25: World Cup Napier
March 21-22: NZ Schools Championships – Tauranga
April 13: Oceania Standard Distance Championships – Napier

World Cup Napier 2024
Feb. 24
– Elite Men's and Women's individual races
– Oceania Junior (U19) Men's and Women's individual races
Feb. 25
– Tri NZ Suzuki NZ Age Group Sprint Championships
– World Cup Napier Mixed Relay
– Oceania Junior (U19) Mixed Relay Championship